Select the time you'd like to wake up:
11
12
1
2
3
4
5
6
7
8
9
10
11
12
1
2
3
4
5
6
7
8
9
10
11
00
05
10
15
20
25
30
35
40
45
50
55
00
05
10
15
20
25
30
35
40
45
50
55
00
Click here to see your optimal bedtimes
Optimal Bedtimes
It takes the average human about 15 minutes to fall asleep. To wake up refreshed you should go to bed at one of the following times:
4:45 PM
6:15 PM
7:45 PM
9:15 PM
10:45 PM
12:15 AM
If you go to bed at one of these times, you should rise at the end of the 90-minute sleep cycles. A good night's sleep consists of 5-6 complete sleep cycles.
Start again
This sleep calculator will determine the right time you should go to sleep for you optimal 90 minute REM cycles. Falling to sleep at one of the suggested times will ensure you get the best amount of sleep depending on the time you want to wake up.
How to get a good night's sleep
Our sleep calculator aims to help you find your perfect sleep routine. To wake up feeling refreshed, you need to make the most of your sleep cycles. Sleep cycles are 90-minute sequences which move through the four different sleep stages and each sleep stage lasts between 5-15 minutes. Developing a sleep routine that allows you to get 5-6 cycles in and wake up at the end of a cycle will allow you to wake up feeling better. Use our sleep cycle calculator to determine your best sleep time.
These stages of sleep are:
Stage 1 - The lightest stage of NREM sleep. This drowsy sleep stage is often defined by the presence of slow eye movements, and people are often easily disrupted causing awakenings or arousals. Muscle activity relaxes and brain wave activity begins to slow. Occasionally people may experience abrupt muscle spasms and may even experience the sensation of falling while drifting in and out of Stage 1.
Stage 2 - This is the first actual stage of defined NREM sleep.  It's harder to be disturbed or woken during stage 2 and the slow-moving eye rolls discontinue. Brain waves continue to slow with specific bursts of rapid activity. These bursts of activity are known as sleep spindles and K complexes and serve as protection for the brain from awakening from sleep. Body temperature begins to decrease and heart rate begins to slow. 
Stage 3 - Known as deep NREM sleep, this is the most restorative stage of sleep. Stage 3 consists of delta waves or slow waves where awakenings or arousals are rare and often it is difficult to awaken someone in Stage 3 sleep. 
REM sleep - Also known as rapid eye movement, REM sleep is most commonly known as the dreaming stage.  Eye movements are rapid, moving from side to side and brain waves are more active than in Stages 2 & 3 of sleep. Awakenings and arousals can occur more easily in REM; being woken during a REM period can leave one feeling groggy or overly sleepy.
Why do we need a good night's sleep?
A good night's sleep is crucial for a variety of reasons. A good night's sleep is one that typically includes 4-6 complete sleep cycles, where you wake at the end of a cycle. This is usually 6-9 hours of sleep that includes both light sleep and deep sleep.
Good quality sleep helps your mind and body regenerate, store memories, and prepare for the next day. After a good nights sleep, you will feel more refreshed and happier, have better skin and avoid the risk of sleep disorders and the risk that comes with poor sleep. Poor sleep or sleep deprivation can be caused by short sleep duration, consuming alcohol or drugs, eating late or spending long hours using a screen before bed. Poor sleep has been linked to serious health issues such as heart disease, depression, weight gain, diabetes and even strokes. It can also affect your mood, sex drive and you're at a greater chance of causing accidents. 
It's crucial to get better sleep.
How many hours of sleep do you need?
The perfect amount of sleep will be different for everybody ensure you have the best mattress. Certain factors will affect how many hours of sleep you need. For instance, sleep quality, age, exercise, stress, environmental conditions, and pregnancy all play a part in the number of hours sleep you need. 
Overall, age is the greatest factor. The Sleep Health Foundation offers these guidelines for hours of sleep needed on a Mattress in a box.
Newborns - 14 to 17 hours
Infants - 12 to 15 hours
Toddlers - 11 to 14 hours
Pre-Schoolers - 10 to 13 hours
School-Aged Children - 9 to 11 hours
Teenagers - 8 to 10 hours
Young Adults - 7 to 9 hours
Adults - 7 to 9 hours
Older Adults - 7 to 8 hours
Tips to improve your sleep quality 
Alarm Clocks - Alarm clocks are often given a bad wrap as we should be waking up naturally, however, alarms are great for setting up healthy sleep habits. Use alarm clocks to remind you when it's time to go to bed, and of course for waking up while you get used to your routine. However, resist hitting that snooze button when it's time to wake up. Going back to sleep will only start a new sleep cycle and leave you waking up halfway through, feeling groggy and tired.
Minimise Screen time - It's long been known now that bright screens can impact sleep quality. The blue light that screens emit affects your levels of melatonin, a sleep-inducing hormone, and, as a result, falling asleep takes longer. Two hours before bed, you should put down your phone, turn off the TV and begin relaxing. Try things like meditation, reading a book or stretching, which all have their own health benefits. 
Cut out alcohol and caffeine - Alcohol may feel like it helps you get to sleep faster, but it actually decreases the quality and amount of sleep needed for a better night's sleep. Caffeine can make falling asleep more difficult so it's best to drink calming drinks like chamomile or valerian. 
Keep it regular - Regularity is key when it comes to good sleep. Developing a sleep routine where you have the same bedtime and wake up time will help you constantly get full sleep cycles. 
Optimise your room - The way your bedroom is set up can impact your sleep. The three main things your room should be is cool, dark and quiet. Your room should be below 20c, and as dark and quiet as possible. Of course, comfort is also important so make sure your koala mattress and pillows suit your body for a great nights sleep. 
Top Sleep Comparisons -
Sleep Number Alternative
sleeping duck vs koala
best mattress australia 2020
ecosa vs koala
noa mattress re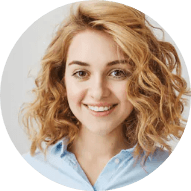 My goal with Sleepify is to be the ultimate sleep resource – helping you have a better night's sleep.

Huge savings on Australia's best mattresses!