Sale up to 30% off Koala Mattress click here now
When comparing two of the most well-known mattress brands in Australia, it's hard to pinpoint just exactly which is the best and for which reasons.
Koala is, of course, a big innovator in the field and has a mattress that's the most popular in the country. With Kloudcells and an internal layout that takes comfort to a new level, the Koala seems unmatched. However, the selection of beds from Sealy's Posturepedic range offers a more modern take on traditional materials like pocket springs for optimal back support.
In all, both Koala and Sealy offer a mattress, or range of mattresses, that are a cut above the rest. Though, when it comes time to choose there are a few factors that might sway you one way or the other.
Materials
As mentioned above, both Sealy and Koala use very different materials in their mattresses, and this equates to a different sleep experience.
Sealy focuses primarily on coil springs paired with soft topper layers, whereas Koala has developed their own proprietary Kloudcells to offer an unmatched floating feeling.
Koala Mattress
Proprietary Kloudcell Foam
Well-ventilated Internal Structure
Outstanding Build Quality
With some of the highest quality foams in the industry, Koala's Koudcell foam has been developed to offer the best of what latex and innerspring offer.
There's the bounce of springs found the in the Koala bed, however, there's also an ultra-soft and body-contouring sensation that shines through here too. On top of this, the latex-like material is cooling and ventilated as a result of the hexagonal-shaped material in here.
When it comes to firmness, Koala doesn't offer a huge range of mattresses like Sealy, though they did develop their mattress to fit smack bang in the middle of just about all Aussie firmness preferences. In all, this works out to be a firmness fits all solution.
Motion isolation on the Kloudcells is also ideal here too, beating out just about all foam and coil spring mattresses for a near-perfect motion-isolating experience here.
Sealy Mattresses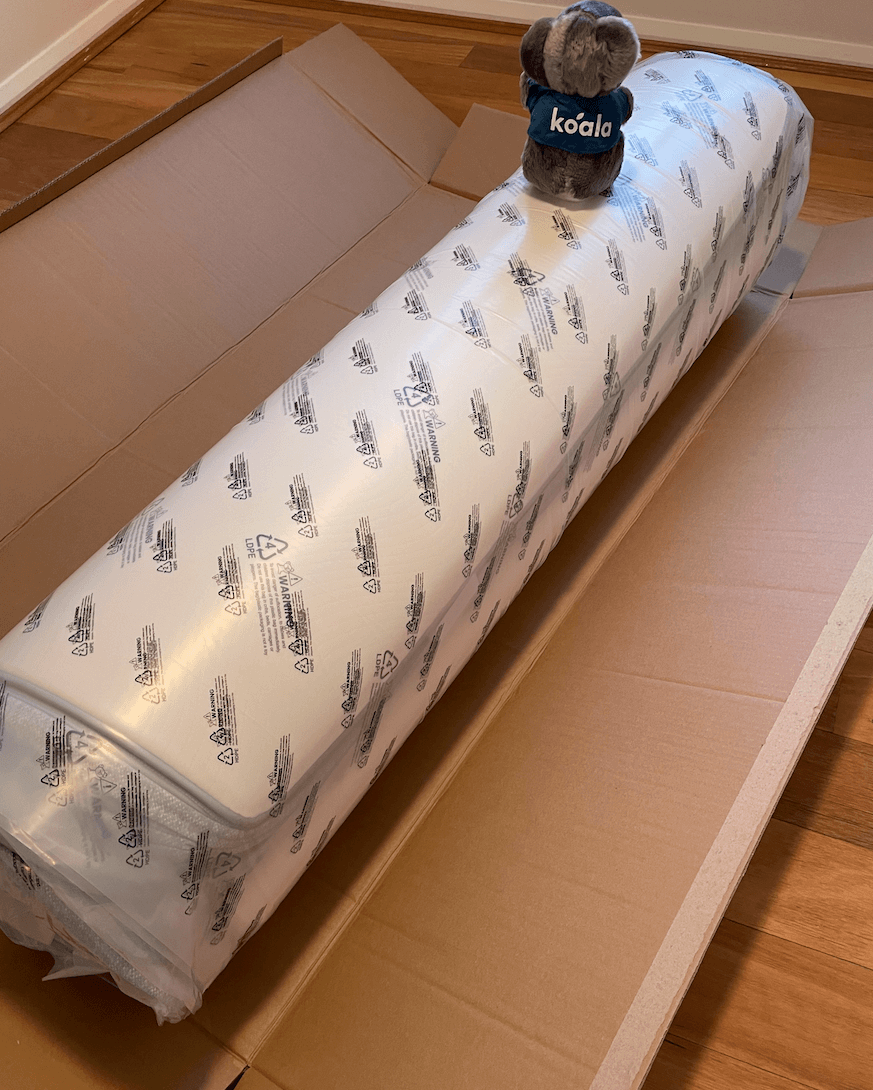 Spring-based and Plush Top Designs
Titanium Coils for Durability
Range of Firmness Levels
Known for their Posturepedic line, the Sealy range of mattresses is best for anyone looking to get their favorite 'feel' down pat. There are so many options to choose from that you'll have no issue at all when it comes to finding the perfect firmness.
A look over to the materials though, Sealy isn't quite on the bleeding edge like Koala is, as the brand primarily focuses on AlignSupport™ Titanium coil springs for support and pressure relief in a lot of their beds.
Of course, some of Sealy's mattresses come with upper foam layers and plenty of plushness to combat over-firm springs if you choose a firm model — though these can't truly match a Kloudcell feel.
Essentially on each Sealy mattress, you'll find a top comfort layer of some sort, whether it be foam or wool or cotton topper and then a coil support system beneath. Ideal for anyone who enjoys a firmer mattress, these mattresses are a good pick.
Sleeping Experience
Where the Koala and Sealy line differs a little less is in the sleeping experiences offered. Of course, Koala has created a new type of material, though Sealy has worked incredibly hard to get the most out of coil springs and foam toppers.
Koala Mattress
Ideal Firmness Level
Near-perfect Contouring
Weightless Feel and Cooling Tech
As we mentioned above, the Koala mattress hits the 'just right firmness for most Australians' given that it was a primary focus of the mattress.
With Kloudcells making an appearance here, the mattress sleeps very cool and isn't going to heat up overnight like foam mattresses tend to do. On top of this, there's a cloud-like floating sensation here along with body-contouring and the responsiveness of springs — without any actually being there.
To add, like Posturepedic beds, the Koala is a good fit for anyone who routinely suffers from back pain as the proprietary foam in the bed works to lift almost all weight from joints.
Topping the Koala off, the mattress isolates almost all movement and is durable enough to ensure that no sinkage or dips will appear over time.
Sealy Mattresses
Easy to Find an Ideal Firmness
A Traditional Spring Bounce
Plush Toppers for a Weightless Feel
Not shy about mixing materials, a Sealy Posturepedic bed can boast anything from coils, latex, pocket coils, spring's foam, and more to get you a great sleeping experience.
The most common experience with a Sealy bed is getting plenty of bounce, a great upper layer of support foam or a 'comfort layer', and then a tonne of fine-tuned base support for spinal alignment.
You'll not find too much sinkage in a Sealy unless you explicitly look for a mattress offering this as a feature, and because of this, most sleepers will note that the upper level of Sealy beds isn't too supportive on sore joints — at least when compared to all-foam.
Sealy beds also come with an EdgeGuard support system for great edge support, perfect if you're someone who enjoys sleeping at the edge of the bed.
Special Features
To help set the two types of mattresses apart a little more, we'll take a look at some special features or technologies found within them. These might help you choose a bed a little more easily.
Koala Mattress
As you might expect, the biggest exclusive feature coming from Koala is the engineered foam or Kloudcells the company has worked on.
These hexagonal cells are as close to a foam-latex-spring feel that you can get, and mean that there's nothing quite like a Koala mattress. You're getting a well-ventilated foam mattress that also comes with plenty of sinkages, a springy responsive feel, and the coolness of a coil mattress.
Just like coil springs, the Koala offers bounce which is hard to find in a springless mattress, and it's a great feature if you're looking to get some body-contouring but love the feeling of your old-school coil mattress.
That said, the Koala's standout feature is certainly the Kloudcell material.
Sealy Mattresses
When it comes to spring mattresses, the Sealy Posturepedic trademark is the top feature for us.
Without a doubt, Sealy's focus on fine-tuning springs to the point of them feeling like a foam mattress is a winner for anyone looking for a good middle-ground.
If you're suffering from back pain, or simply enjoy the bounce of a spring mattress then the Sealy is likely your go-to.
It's good to note that the range at Sealy is massive, and there are a tonne of sub-categories of mattresses you can choose from with a range of internal materials that sit atop the famous Posturepedic springs, so getting the perfect feel with a Sealy is more on the cards rather than with the one size fits all Koala.
Pricing
Koala Mattress
Koala Pricing:
Delivery and Warranty
Koala offers free delivery and returns as well as a four-hour delivery option for metro areas and larger centers. There is also a 125-night trial available on Koala beds. Koala beds come with a 10-year warranty.
Sealy offers a 10-year warranty too, however, there's no standard trial period and this will depend on the retailer you choose. Mattresses from Sealy also charge for delivery depending on your location and the retailer.
Final Thoughts
It's clear to see that there are two very different approaches to comfort taken by Koala and Sealy, with one brand focusing on the development of new materials and the refinement of existing ones.
From our comparison, the Koala bed is the winner all-rounder, but if you're not a fan of a bed without bouncy springs then the Sealy is the clear winner for you.
Keep in mind that Koala doesn't offer a wide-reaching range of mattresses like Sealy, so finding your perfect fit might be easier with a Sealy.

Click Frenzy Special Offer 2022: 30% off a Koala Mattress we have a special Sleepify offer for you.

Looking to compare other Koala Mattresses in 2023 –

sleeping duck vs koala
ecosa vs koala
emma vs koala