A good night's sleep is essential for one's quality of life and energy levels throughout the day.   Whether you fancy extra comfort in your bed, have sleep-related problems, or just can't deal with back pain anymore, an adjustable bed can be the best choice for you.   With a wide range of high-quality adjustable mattresses in the Australian market, picking the perfect adjustable bed for you can be super hard.   Don't worry, this list consists of the best adjustable bed frames, which will help you pick the perfect one according to your comfort.  The team at Sleepify has reviewed some of the top adjustable bed options on the market so you can be assured you will make a good decision for this purchase. 
Our Reviews of the Best Adjustable Beds in Australia for 2023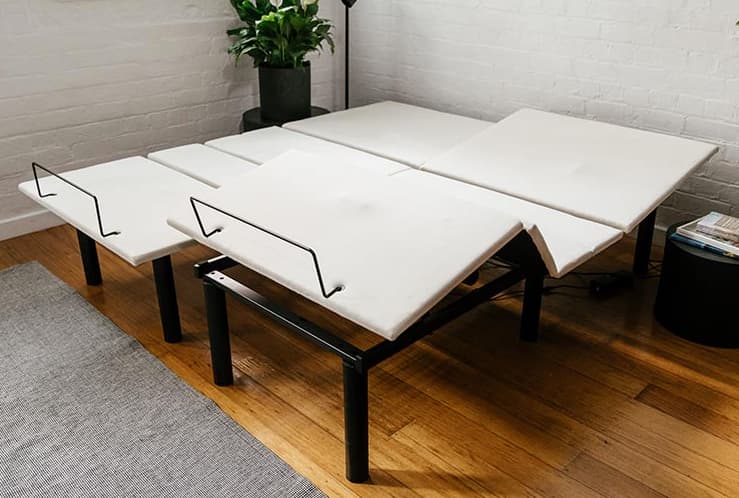 Highlights
Multiple Massage modes for reduced muscle tension and additional relaxation
Well-built and sturdy; doesn't require a strong foundation
Split size available
Adjustable legs position for desirable height

Peace Lily is one of the finest picks you can get your hands on due to the high-quality natural latex mattress combined with a sturdy adjustable bed base. The bed is without a doubt an excellent choice as the adjustable bed base provides a variety of adjustments for the users. Whether you are a stomach sleeper, a side sleeper, or someone who sleeps on his back, the bed works for almost any type of sleeper.   The built quality is top-notch. The mattress is made up of natural latex and organic cotton, making it excellent for sensitive or allergy-prone users.   Additionally, the massage function is another great feature that makes the bed a worthy investment. The massage feature has 9 different modes to help users relax after a long and tiring day. You can choose between different intensity levels as per your preference and get instant relaxation.   To top it off, the bed comes with a 2-year warranty, which totally makes it a worthwhile purchase.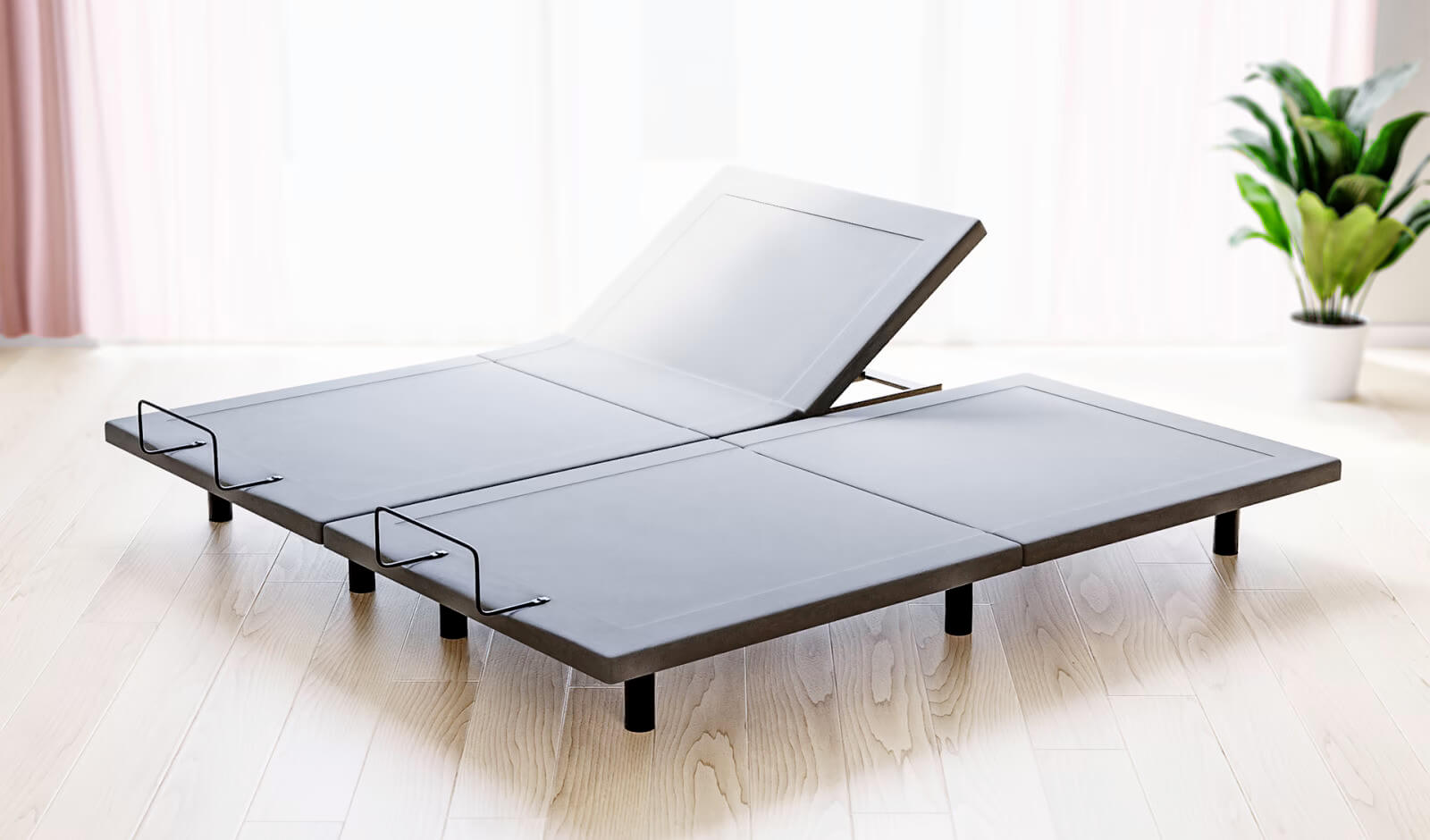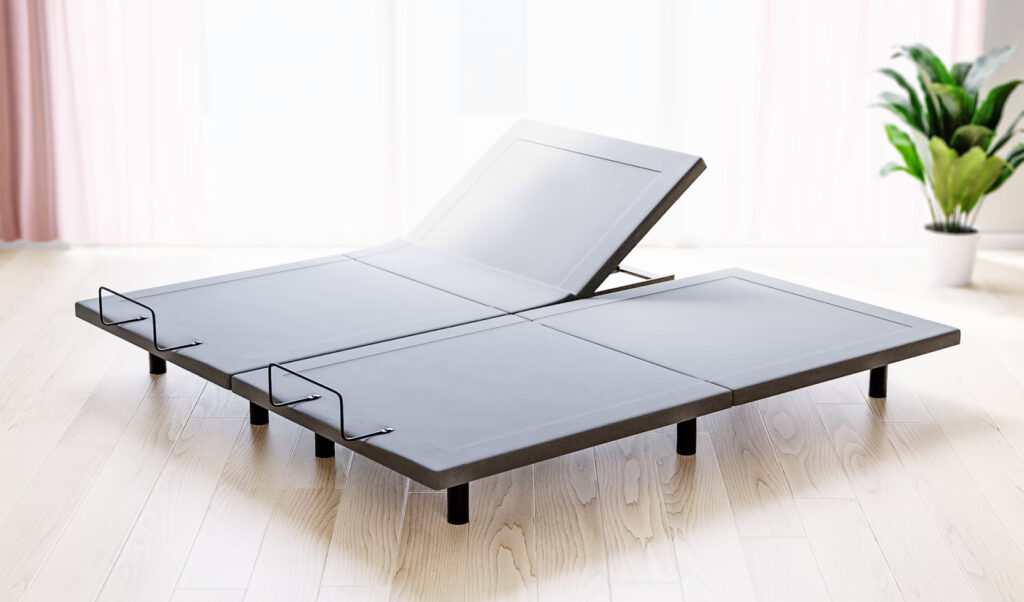 Highlights
Easy wireless remote control for adjustments
Adjustable leg height for different comfort levels
Bed lighting to help users in the dark
Smooth transitions between positions for comfortable shifting
Onebed's great set of features and build quality within an impressive price makes it one of the best adjustable beds in the market.   Onebed allows multiple sleeping positions, ensuring you fall asleep faster and enjoy a deeper sleep without putting a dent in your wallet. The adjustable bed frame helps change leg height accordingly by remote control to get the bed profile you prefer and enjoy the sleep you deserve. The transitional through positional preference is smooth, so you don't have to worry about sudden momentum when adjusting the bed   Moreover, the bed comes with an anti-snore function. If your partner has a snoring habit, this feature can help you get a deep sleep without being interrupted by your partner snoring. Additionally, the bed comes in different sizes, from a long single to a split king size. You can complete the whole set with Onebed's memory foam and pillow which comes with an additional cost.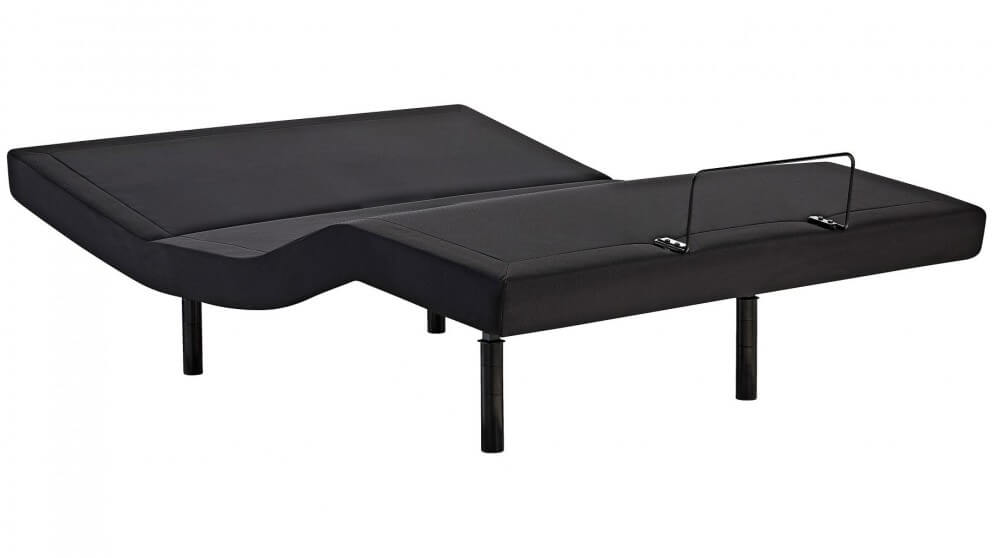 Highlights
Massage feature with three intensity levels
Weight tolerance of up to 320 kg
USB port to charge your devices
Adjustable legs for extra comfort
10-year warranty
 AH Beard is another best adjustable bed for people looking for sturdiness, longevity, and high build quality.   The adjustable legs can help you sleep in different positions per your sleeping style and effectively help with back pain. What's great is that the bed comes with preset sleeping positions as well as allows customizable adjustments per the user's ease. You can rest assured that you will get the optimal level of comfort through this bed.   The massage function comes with three different intensity levels to provide instant relief. You can treat your sore muscles through gentle vibrations and relax after a hectic day. Furthermore, the bed comes with USB ports convenient to charge your devices without walking across the room. You can pair the bed with different memory foam mattresses or any type you like. All these features with 10 years of warranty make it totally worth every penny.  
4. Raffia Adjustable Bed
 Highlights
USB ports for added convenience
Flat steel frame for robust, solid support
5-year warranty
Wireless remote control
  For someone looking for a reliable bed with sturdy support, this Raffia adjustable bed should be on your shortlist. The steel frame provides strong support, and friction between the mattress and frame reduces sliding, providing a comfortable sleep at night.   The wireless remote control facilitates adjusting the bed smoothly in the preferred sleeping positions. You can enjoy a deep sleep and wake up refreshed and ready to tackle everyday activities.   USB charging is another bonus that makes charging your phone and other devices so much more convenient. If this isn't enough to convince you, the bed comes with a 5-year warranty. The exceptional set of features with a 5-year warranty makes this worth considering.  
5. Better Sleep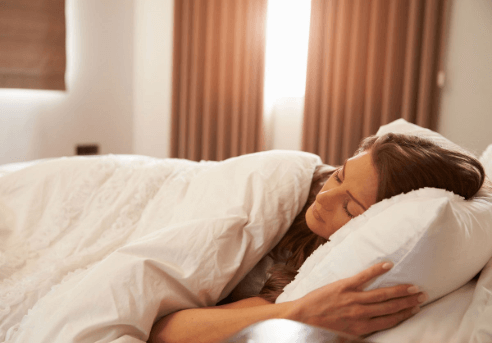 Highlights and facts
Soothing massage vibration therapy
Available in different sizes
25-year guarantee
A high-profile design provides greater storage under the bed
  Better sleep is an ultimate choice for almost every user despite their sleeping habits. The adjustable bed can be adjusted according to your preferences and comes in 6 sizes, ranging from single to king-size and split king-size.   The bed comes with additional bonuses that you should keep in mind. The massage feature helps to increase circulation, reduces muscle tension, and gives a relaxing feeling. You can say 'Goodbye' to your back pain with this massage function. The bed comes with preset positions that can be accessed through a remote controller.   And the best part; if you are not satisfied with the bed, the product comes with a 100-night sleep trial. You can return it if you don't like the bed.
6. Harvey Norman Electic Bed – Bliss adjustable
Highlights
Good value for money lower-priced option.
customers have reported that it can be difficult to find a mattress that is suitable for an adjustable bed.
Need two people to set the bed up.
Both sides of the bed can be controlled separately.
Should I buy an adjustable bed?
It is no surprise that adjustable beds can be expensive, and you might wonder if it is worth spending this much on a bed. However, the health benefits an adjustable bed can offer make it totally worth the investment. Here is how an adjustable bed can help you:  
Sleep apnea: It's a fairly frequent disorder in which people stop breathing for short periods, causing them to wake up in the middle of the night. However, sleeping in an elevated position can improve airflow while sleeping and reduces pressure on the windpipe and sinuses.
Circulation: Many people experience numbness in their legs due to decreased circulation. Elevating your legs can help improve circulation and help you avoid numbness.
Back pain: Back pain can greatly disrupt your sleep. Adjusting your bed in a zero-gravity position can reduce stress from your spine, helping reduce back pain altogether.
Acid Reflux or Heartburn: The burning sensation that runs through your throat to the chest can be reduced by sleeping with your head elevated. An adjustable bed can help you sleep in a reclined position.
Swelling: Swollen legs are common in people who have fluid retention in their bodies. This problem is also common in pregnant women and people who have had leg injuries. You can, however, sleep with your legs raised and avoid swelling by utilizing an adjustable bed.
What Mattress Should I Use with an Adjustable Mattress?
Buying an adjustable bed can be a heavy investment, and if you are on a tight budget, buying a mattress right away can put a serious strain on your wallet. It is always a great idea to know if your old mattress would fit or work on your new bed. Here are the mattresses that usually work on an adjustable bed:
Memory foam mattress: Memory foam mattresses are ideal for adjustable beds since they are incredibly flexible and can mold into various shapes. However, you need to make sure that you always opt for high-density foams as they are more durable and long-lasting.
Latex: Just like memory foam, latex foams are also flexible and can work with an adjustable bed. However, latex mattresses are more rigid, so thick latex mattresses might not be an ideal choice.
Hybrid: In most circumstances, hybrid mattresses can be combined with adjustable frames. You should look at the support core to see if it contains individually wrapped coils; if it does, you're ready to go. If you're considering an innerspring mattress (offset coils, Bonnell, etc. ), you should know that they're not particularly flexible and won't work with an adjustable bed.
Airbed: Modern airbeds with multiple chambers can only be used with adjustable beds. A single air chamber mattress will not be as flexible and will not provide the kind of adjustment you might want.
Buyer's Guide: Factors to Consider when buying an adjustable bed
Before you go out and buy an adjustable bed, make sure you have a list of the features you want. Whether it's for health or comfort, your final decision should be based on your personal preference. The following is a list of items to consider.
Compatibility: If you don't plan to buy a new mattress, checking whether your old mattress works with the adjustable bed is essential. You can save a great amount of money if you stick to latex, hybrid, and memory foam mattresses.
Adjustability: Does it allow customized adjustment? Or does it have presets for your medical conditions? Asking these questions is important before finalizing your adjustable bed.
Size: Adjustable beds come in different sizes ranging from single beds to king-size beds. If you and your partner have different position preferences, buying a split size can be the best option.
Weight Capacity: Considering your and your partner's weight is important before buying the bed. Many smaller options might not meet your needs.
Budget: Adjustable beds can range from $500 to $8,000 depending on features, build quality, and size. You need to make sure what features are essential for you and stay within your budget.
Warranty: Getting a warranty makes sure that your investment would last longer. It offers better protection to you as a user.
Frequently Asked Adjustable Beds Questions
Q) How much should an adjustable bed cost? The majority of adjustable beds cost around $1000-$4000. However, with increased features, better build quality and size, the price can be expected to increase.
Q) Are adjustable beds worth the money? Adjustable beds can be outstanding options for people suffering from chronic pain, insomnia, sleep apnea, snoring, acid reflux, poor circulation, etc. Not only that but for people who like to sleep in a reclined position or want better sleep, adjustable beds can also be a worthwhile investment.
Q) Do adjustable beds work? Back pains, arthritis, neck problems, frozen shoulders, and cramping are all reported to be relieved by users of adjustable beds. Moreover, many people enjoy sleeping in their preferred sleeping position, which makes them refreshed in the morning.
Q) How long do adjustable beds last? Typically, an adjustable bed can last for approximately 10 years. However, depending on the company, build, model, and usage, the bed can last longer than that.
Q) Best Adjustable bed for seniors in Australia? If you are looking for a suitable adjustable bed for seniors we recommend the Peace Lily mattresses due to the sturdy build, massage mode, and multiple adjusting areas.
Q) Best Adjustable bed for 2020/ 2021 From testing multiple adjustable beds we found the Peace Lily to be one the best options in the Australian market.
Q) Would you pick Harvey Norman or Peace Lily? Comparing both adjustable beds we prefer the Peace Lily due to the fact it is a higher quality build and offers extra functions such as Multiple Massage modes.
Q) What is the best adjustable bed on the market? From our tests and from customer reviews you can not go past the Pacelily adjustable bed.  
Adjustable Bed Decision Time!
An adjustable bed comes with tons of health benefits. However, with various models in the market, it can be a tough job to get the best one for you.   This list helps you narrow down and choose the perfect bed for you. All you have to do is to keep the features, presets, build quality, pricing, and warranty in mind. If you get a night trial, that is a bonus, especially if you are still confused.   Still not sure? Spend a little more time researching your adjustable bed options because it can pay off big time in the long run. Our experts in 2023 recommend our #1 choice, Peace Lily. The bed has tons of features, high build quality, massage features, and even LED lighting. You can't go wrong with it!   Have any questions regarding an adjustable bed? Feel free to contact us or comment down below. Our experts are ready to help you!