A $2,899+ price tag for a Sleep Number Bed can be a little too expensive if you're not going to take advantage of all the features it comes with (couples may be exempt from this rule).
The good news is, there are many more affordable alternatives out there, including innovative mattress brands that have transformed the mattress industry (we'll tell you how later).
Take a look at our 5 best Sleep Number Bed alternatives that are just as smart, and just as comfortable but come with a more affordable price tag!
Sleep Number Bed Alternative Comparison
| | | |
| --- | --- | --- |
| Key Features Comparison | Sleep Number Bed | Air Pedic Bed |
| Warranty | 15 Years | 30 Years |
| Foam Compression Warranty | Not Included | Included |
| Sleep Trial Period | 100 Night Trial | 120 Night Trial |
| Dual-Sided Adjustable Firmness | Included | Included |
| Lumber and Shoulder Adjustability | Not Included | Included |
| Bacteria and Mold Resistant | Not Included | Included |
| 100% made in the USA | Not 100% US-made | 100% US-made |
| Patented Airflow Transfer System | Not Included | Included |
| 100% Certipur US Foam | Not Available | Included |
| Separate Remotes with digital display | Included | Included |
| Individual Remote Settings | Included | Included |
| US-based support | Included | Included |
| Overall Winner | Loser | Winner |
TL;DR -The 5 Best Sleep Number Bed Alternatives in 2023
Should I Get a Smart Bed?
Smart beds, like the Sleep Number bed, have a wide range of features, though they might not be suitable for everyone.
People who may benefit from a smart bed include:
Those who want flexible firmness
People who want to improve their sleep quality
Couples, including those that want separate settings on their side of the bed
Data-driven individuals who are interested in sleep tracking
Hot sleepers who require temperature control settings
People who experience pain or aches and require additional support and comfort when sleeping
Key Takeaways
For those a little too excited to investigate the five incredible mattresses Sleepify has reviewed below, we'll let you know our top pick right here.
We suggest the Air-Pedic as the best Sleep Number Bed alternative.
I was wondering how the Air-Pedic matches up against the Sleep Number bed. 



Separate low back adjustable support – prevents loss of support to hips and lower spine
Patented Airflow Transfer System – gives you up to 100 times more breathability
Other innovations and tech that put the Air-Pedic far in front of the Sleep Number Bed
Optimal support and advanced features – innovations and tech that are even better than the Sleep Number Bed
The Air-Pedic 800 bed offers a great alternative to the Sleep Number i8 bed
It can also be compared to the i10, ILE, Memory Foam addition, and various other Sleep Number models
The Air-Pedic offers a 30-year warranty, whereas Sleep Number offers only 15 years
Experience the difference for yourself – use Sleepify700 for $900 off the Air-Pedic 800 Bed.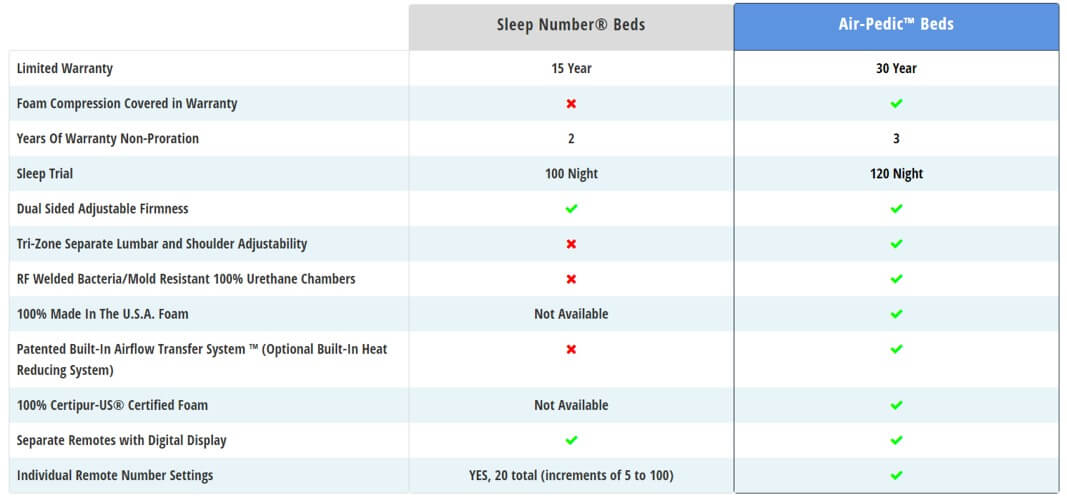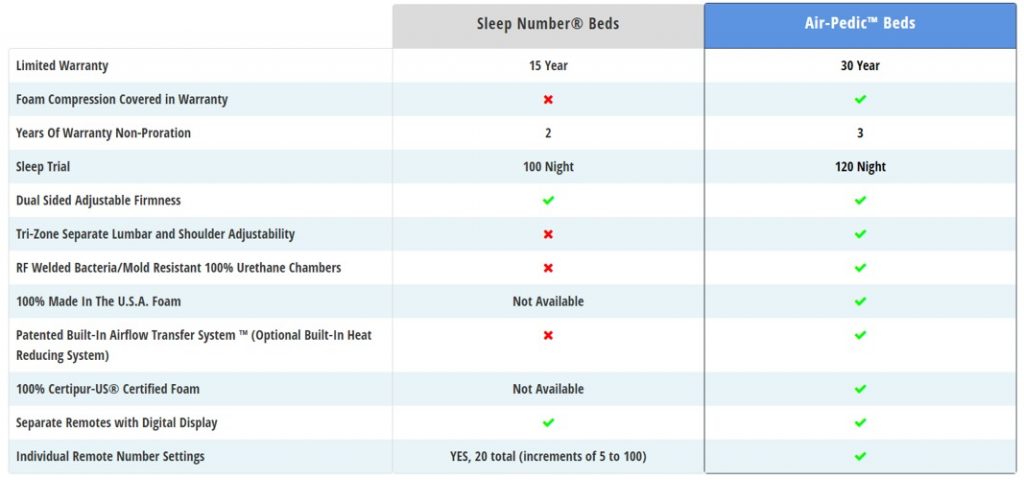 How to Choose a Sleep Number Alternative
Our readers in search of a mattress similar to the Sleep Number variant should look at two significant points; comfort and customizability. One thing Sleep Number is known for is the company's hyper-responsive and comfortable air technology. As sleepers relax into the Sleep Number, the company's Responsive Air® technology intelligently ensures everyone on the bed is comfortable. The Sleep Number Mattress's dual air tech also ensures the sleep experience is sustained through the evening for all sleepers, including stomach sleepers and side sleepers. The Air Pedic 800 bed also allows for this customization.
On top of comfort, advanced features such as the company's SleepIQ® technology routinely track sleepers' movements and quality of sleep, so there's little left to the imagination when it comes to figuring out how well you've slept. Back sleepers will also love that SleepIQ ensures plenty of firmness that's akin to a firm innerspring mattress.
All of that said the Air Pedic is a great competitor to the Sleep Number Mattress for savvy shoppers, and although in some cases that's true, there are a few brands that come quite close. With all the advanced features, you may even fall asleep faster!
We'll take a look at the best Sleep Number Bed alternatives below.
Our 5 Best Sleep Number Bed Alternatives
The mattresses we take a look at right below are our five picks for the most similar to the Sleep Number variant.
What this means is sleep features are near-identical in terms of:
Expected sleep quality
Technology
Build quality
1. Air Pedic 800 Mattress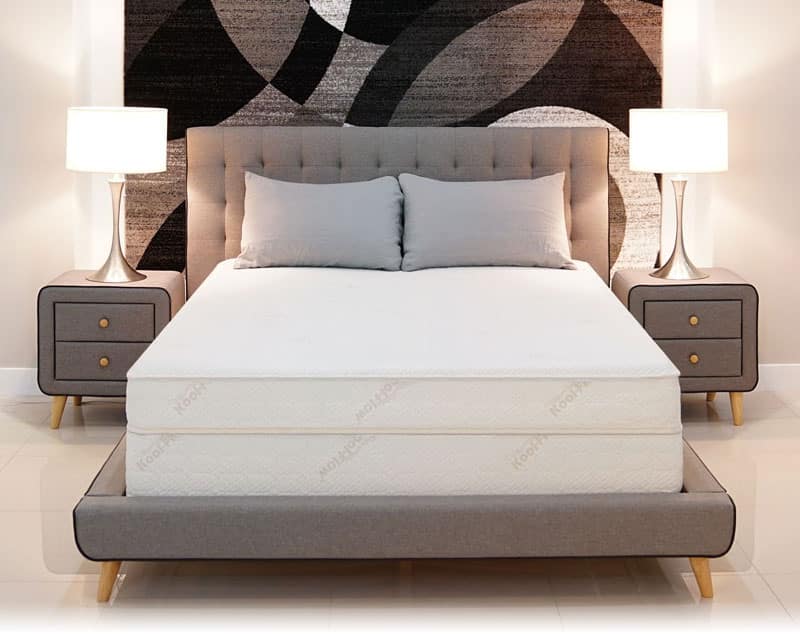 As mentioned above, the Air-Pedic 800 bed is comparable to the Sleep Number i8 bed, the i10, ILE, Memory Foam addition, and more from the Sleep Number models. The Air-Pedic 800 beds boast a range of features that is not present in the i8 series, including:
Tri-zone separate lumbar and shoulder adjustability
Bacteria and mold-resistant materials
Uses 100% made-in-the-USA foam
Separate remotes with digital display at no additional cost
30-year warranty
120-night sleep trial
The Air-Pedic 800 bed is our top choice for a smart bed that is comparable to the Sleep Number bed.
2. Tempur-Pedic TEMPUR ProAdapt Mattress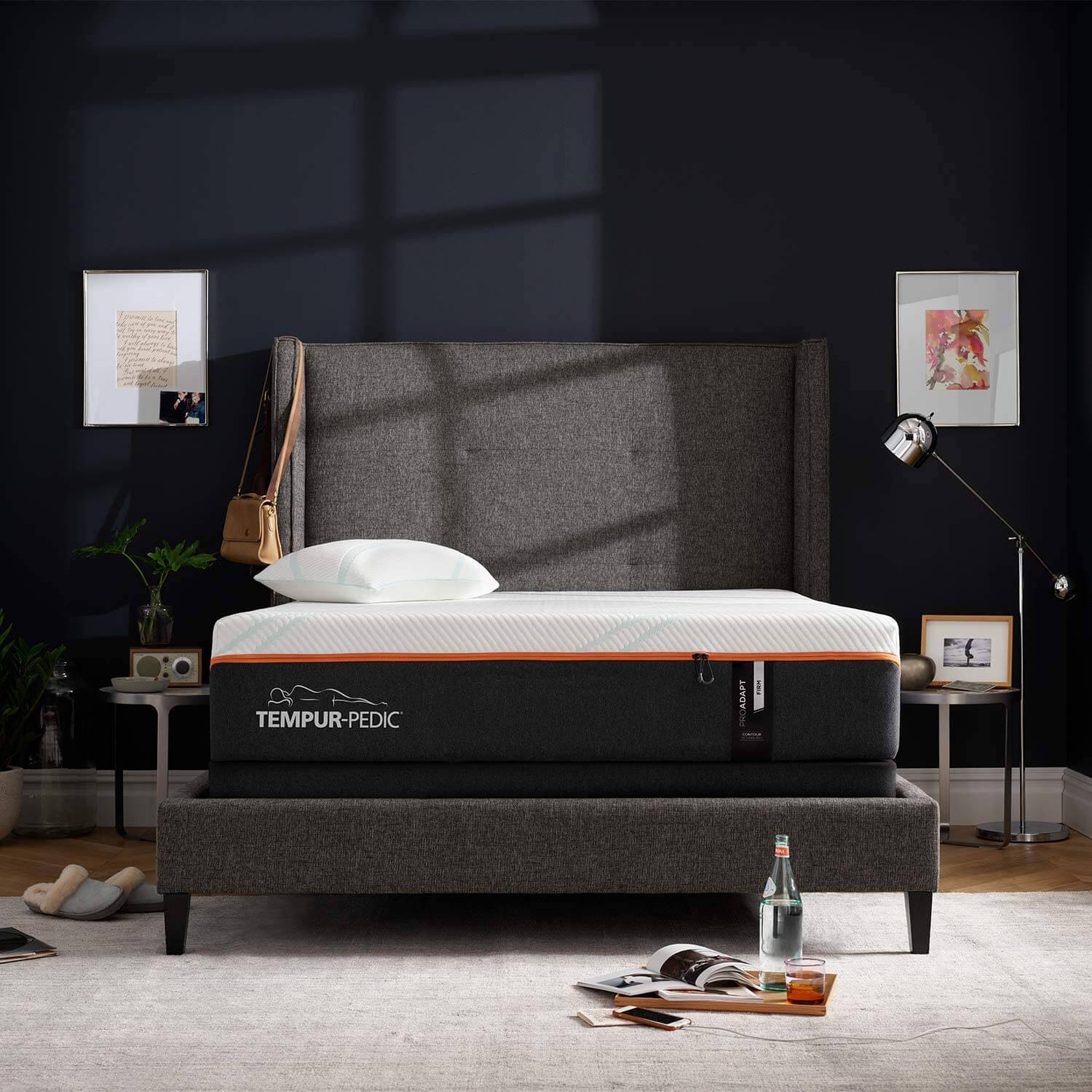 The Tempur-Pedic TEMPUR ProAdapt Mattress has outstanding deep-rejuvenation technology and adaptable support. The bed is easy to keep clean and has several features that even beat Sleep Number at its own game:
CertiPUR-US approved foam
Hypoallergenic foam
Motion isolation technology
Tempur-apr for pressure relief
Tempur comfort layer
Removable and washable smart climate dual covers
10-year warranty
90-night sleep trial
For those looking for the closest feel and feature set to Sleep Number mattresses, there's no doubt you'll be happy with Tempur-Pedic's ProAdapt mode.
3. Personal Comfort A2 Bed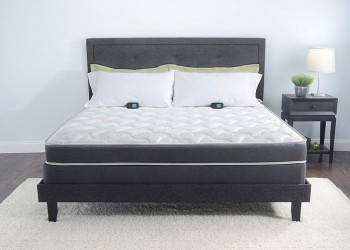 For the most innovative mattress almost completely made of air chambers and a cover, the Personal Comfort A2 Bed is here for you. A 2-inch comforter atop the 6-inch air chambers is going to offer the most incredible comfort and competes directly with Sleep Number mattresses.
Breathable damask quilt cover for airflow
Outstanding motion isolation
Hyper-adjustable air pressure
Dual-zone adjustable chambers
25-year warranty
12-night risk-free trial
As an incredibly affordable, feature-packed mattress, the Personal Comfort A2 Bed is the closest Sleep Number Bed alternative when pricing is a primary factor. You can learn more about how Personal Comfort Products compare to Sleep Number on Sleepify.
4. Leggett & Platt Prodigy 2.0 Adjustable Bed Set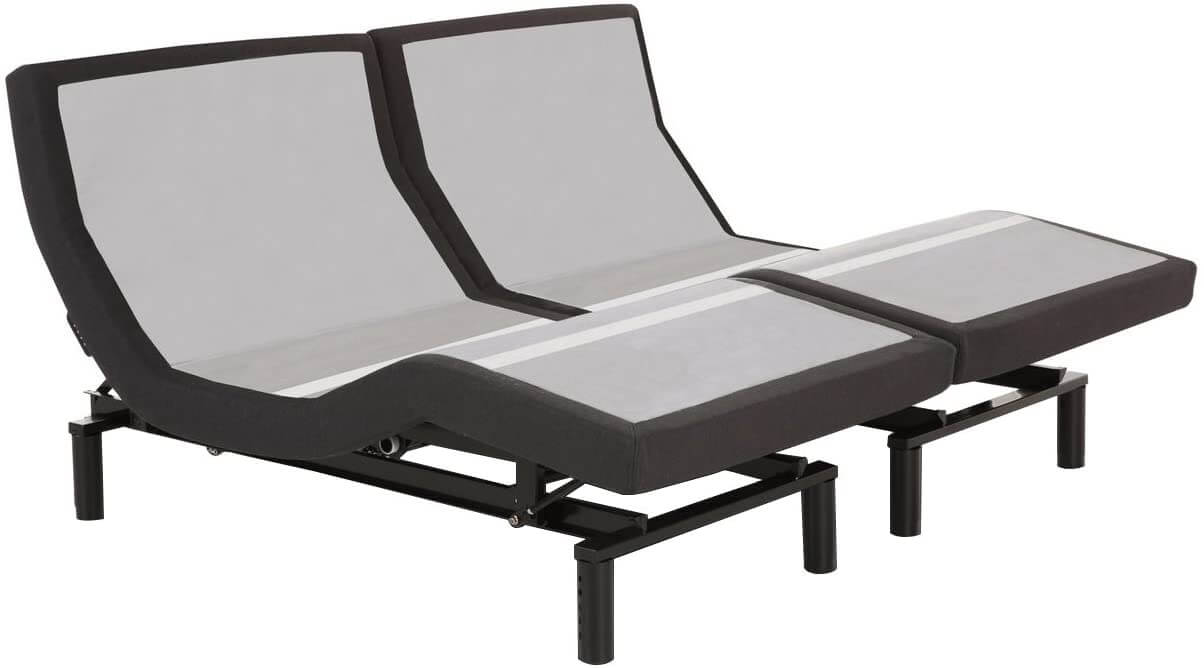 One of the most well-known brands on our list is Leggett and Platt, and with the Prodigy 2.0 Adjustable Bed Set, you're also getting a famously comfortable experience in my opinion. Convenience and features take the top spot here.
Programmable remotes
Smartphone support
High-quality materials conform to sleepers
Under-bed lighting
Built-in alarm clock
Adaptable mattress position
Up to 850 lb movement capacity
Massager features
15-year warranty
For the most feature-packed smart bed on our list, the Leggett and Platt is your top choice and is certainly capable of beating out the Sleep Number Bed.
5. Saatva Solaire Mattress
The Saatva Solaire Mattress is renowned for its comfort and adjustable features. It is comparable to the Sleep Number C Prodigy 2.0 Leggett & Platt Adjustable Bed Baseseries bed.
Remote controlled
Multiple firmness options
High-quality and durable materials
Adjustable air chambers allow sleepers to customize
Ideal for lightweight or medium-weight sleepers
25-year warranty
180-night trial period
For a more restful sleep on the most luxurious and comfortable mattress, choose Saatva Mattresses as an alternative to the Sleep Number bed.
Things to Consider Before Buying a Smart Bed
Before you make your final decision on which Sleep Number bed alternative is suitable for you, consider the following.
Remote Control
The remote control is a great addition to your adjustable bed set.
There are a few different options available, including wired, phone-operated, and wireless remote controls.
It should be noted that wired remotes are often only on one side.
Mattresses
You will want to consider whether you want a soft mattress or a firm mattress. You might even be better suited with an adjustable frame that is separate from the mattresses if you wanted more options.
Also take into consideration whether you would prefer a hybrid mattress, memory foam for more support, or latex.
Adjustable Frame
If you want a basic adjustable frame that moves the head and feet up and down, there are some great affordable options.
However, if you want more features like massages or zero gravity, they will set you back a bit.
Sleeping Position
How you sleep can help determine what your ideal mattress or bed looks like.
For example, side sleepers, generally require something that is conforming and soft.
It would be best to find one that suits your sleeping style.
Level of Firmness
Firmness preferences can be influenced by how you sleep and your body weight.
For those looking for firmness and flexibility, a smart mattress would be ideal due to its customizable and adjustable features.
Noise
While most mattresses do not make much noise, it is worth considering whether any additional smart features would cause noise.
Sleep Trial and Warranty
A sleep trial is the ability to trial your bed in your home and return it if it's not suitable for you. Some brands may offer a sleep trial, usually around 100 days. 
A warranty can also protect you against any damage or defects in your new bed or mattress, but this doesn't cover regular wear and tear issues and accidental damages.
Sleep trials and warranty terms will vary across brands due to the technology components. Ensure you read over the terms and conditions of your warranty.
Air Bed Deflation
Air mattresses may deflate or flatten overnight without you doing anything. This is a result of mattresses not being completely airtight and your sleep position.
Over 24 hours of use you'll notice changes, though air temperature can cause deflation too; however, it won't be too noticeable. Colder nights and mornings will cause the air inside your mattress to 'condense' or decrease in size, which will deflate even a new bed, though when the day begins to heat back up, the air will expand and so will your mattress.
Inflatable Bed Care
There are different maintenance tasks for different beds. Here are some key tips to consider:
You may experience some dipping or change in shape – rotate your inflatable bed around every six months to best keep its form
Keep a close eye on wires or cabling – sometimes cabling finds its way into the steel mechanisms where it could be severed or spark
For electric inflatable mattresses, it's not a good idea to connect via an extension cord – keep the bed as close to your main power outlet as possible and use it as your primary power source
Don't jump on the bed – inflatable models are a little more sensitive when it comes to impact, so avoid jumping on the bed
Keep food and drinks off the bed – food and water can severely damage electrical components and ruin air pressure sensors, causing permanent damage to the mattress
Flipping Inflatable Memory Foam Mattresses
We don't suggest you flip the mattress unless its specific instructions tell you to do so. Most memory foam mattresses and inflatable mattresses have layers of foam and inner springs that have to be kept in a specific layout from top to bottom for them to offer optimal comfort.
If you flip these mattresses, you'll be sleeping directly on support foam or inflatable pumps, making it impossible to sleep comfortably.
Sleep Tracker With Pets
For those who like to sleep with their furry friends in bed, a few companies do offer sleep-tracking technology that intelligently differentiates between humans and pets.
It's good to know that if your dog or cat sleeps at the foot of the bed and doesn't move too much, they'll be fine on all mattresses. No model will pick up tiny bumps from pets, therefore keeping your sleep tracking data accurate.
FAQs
Who competes with Sleep Number?
Some of the best Sleep Number bed alternatives include the Air-Pedic mattress and the Personal Comfort A2 Bed. We would also recommend checking out our Sleep Number vs iSense article for an insight into another solid competitor.
What bed is comparable to the Sleep Number?
The Air Pedic Mattress 800 is the best mattress to compare to the Sleep Number bed. It includes a higher warranty, a longer sleep trial period, is bacteria and mold resistant, and is 100% US-made.
Are Sleep Number beds overpriced?
Sleep Number beds may be better suited for couples as they benefit more from the various features.
However, if you sleep alone, the Sleep Number bed could be seen as an overpriced option.
What are the problems with Sleep Number beds?
One of the most common issues with the Sleep Number bed can be deflation issues.
Some customers have reported that air can leak out of the mattress.
My Takeaway
While the Sleep Number bed is renowned for its durability and support, there are many fantastic alternatives on the market. You don't need to spend upwards of $2,000 to $3,000 for an air pump-assisted smart mattress when similar options are available and just as good. It is worth considering the comfort, sleep tracking, and features of a Sleep Number bed alternative.
Our top recommendations include the Air Pedic 800 Mattress and Personal Comfort A2 Bed. Both companies incorporate advanced technology to maximize comfort and connectivity while you sleep in my opinon.