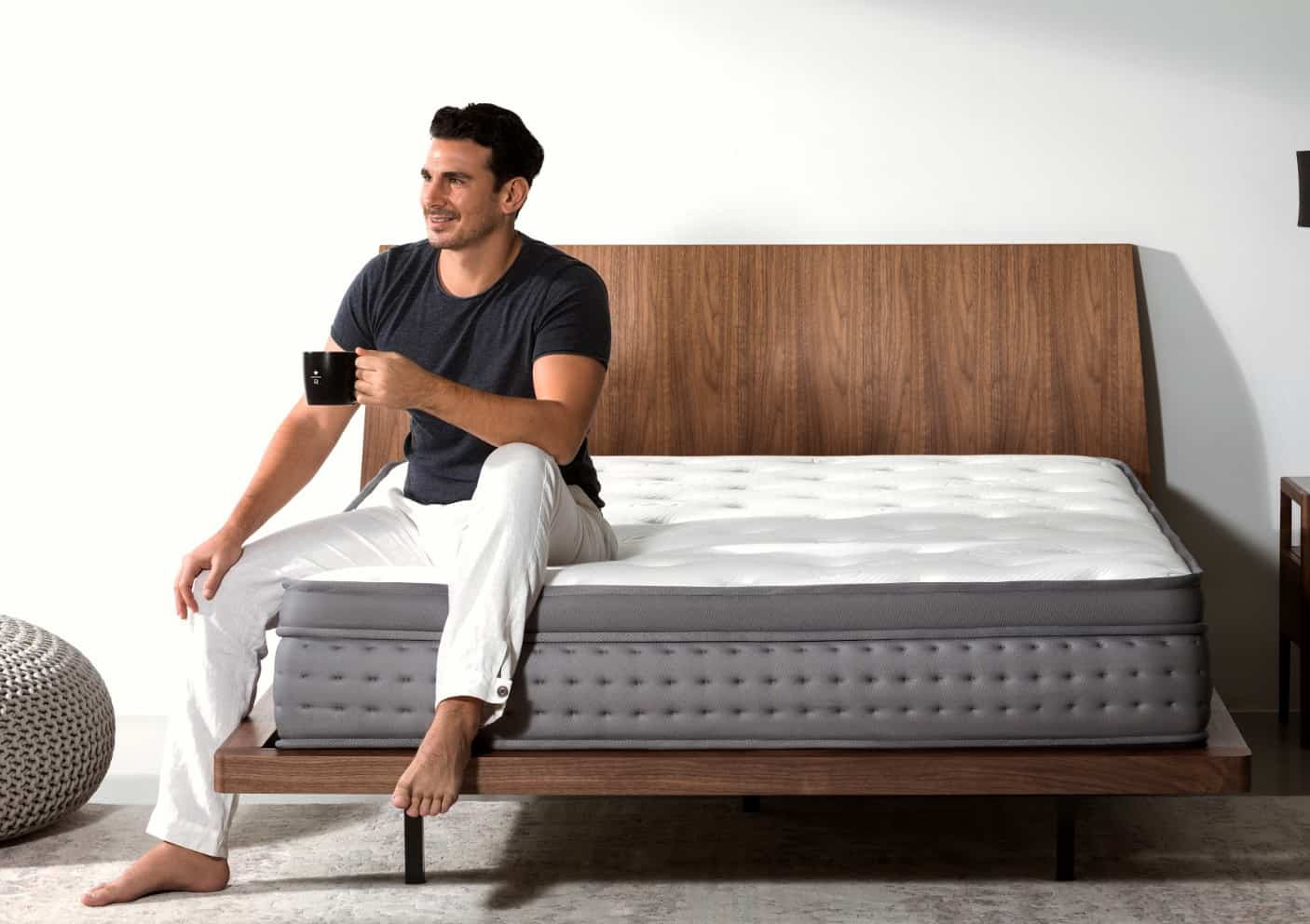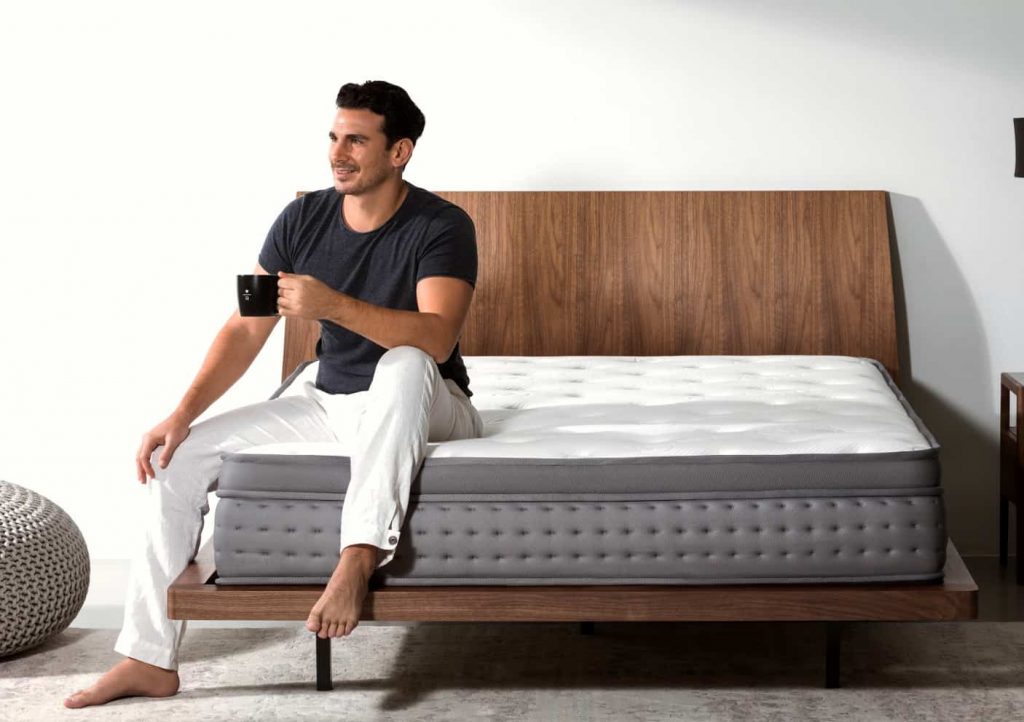 Special Offer 2023 30% off Koala Mattress click here now

We also recommend NOA Mattress for $799, Regular price $1099.
When it comes to investing in mattresses in a box from Australia, there's a good chance all your research led you to either Noa or Koala – and for a good reason.
These two mattresses are some of the most comfortable and highest-quality mattresses on the market, and being designed with either memory foam, pocket springs or a proprietary foam blend, they offer more comfort than just about anything else out there.
With that said, if you're looking for an Australian mattress in a box that will ensure a good night's sleep, then the Koala Mattress or Noa Mattress will be a fantastic option.
In this post, we'll go over the two mattresses, their designs, price and whether you should choose one over the other.


Noa Mattress ($799 normally $1,099)
(Recommended Latex Mattress)

Let's start with what is definitely one of our top picks when it comes to latex mattresses – the Noa. As an extremely versatile hybrid mattress, the Noa combines bouncy latex, moulding memory foam, and pocketed coils. If you like a supportive and contouring mattress feel, the Noa is the mattress for you.
Noa uses OEKO TEK certified latex. This seems to be an excellent choice for sleepers who like the medium to firmer-feel but do not enjoy traditional beds. Based on our testing and the numerous reviews online, the Noa is well rounded – whether you prefer to sleep on your back, front, or side, you're going to enjoy this mattress.
The Noa has a number of other features that set it apart from the competition. The spring coils provide more prominent edge support in comparison to the other models, meaning that getting in and out of bed is effortless and undemanding. Good edge support often means a more significant partner disturbance – interestingly, this was no problem for the Noa, resolved by the use of a layer of memory foam under the latex. In terms of the remaining features we thought really set the Noa apart, the mattress has a Tencel cover and an incredibly affordable price tag. It also comes with a huge 15-year warranty and a trial period of 100 nights. Customers praise the excellent service and together with the price tag mention it as one of the most common perks.
Ultimately, the Noa is a mattress that we highly recommend – not only just as a latex mattress, but also when it comes to the mattress market as a whole. Its hybrid build means that the Noa can take advantage of the best aspects of multiple mattress types, and it does this remarkably well – what you get is a versatile, comfortable and well rounded mattress that you really can't go wrong with.
What We'll Be Looking At
For us to give you a detailed overview and in-depth look at these mattresses, we'll be looking into the most important aspects of each mattress and whether one will provide you with a better sleep than the other.
Initial Comfort and Feel
The Mattress Materials
Mattress Weight and Density
Mattress Pricing
Ideal Sleeper Positions
After we've taken a look at all of these factors, we're confident you'll know which mattress is best for you, or whether you should consider another mattress like a spring mattress or non-box variant.
Initial Comfort and Feel
From the outset, these two mattresses are designed entirely different from one another. The Noa Mattress is a hybrid design made up of memory foam, latex sheets and pocket springs that offers a good bounce and a somewhat firm, breathable mattress. The Koala Mattress, however, is made out of a proprietary Kloudcell foam that offers more bounce than any other foam mattress and boasts the airflow of an innerspring.
Koala Mattress
Right off the bat, the Koala Mattress offers a feel that's unique in that it has no solid coil springs inside it, so you'll feel that famous sinking feeling found with memory foam, though there's none at play here. Add to this the spring of latex and airflow of perforated foam and you have a mattress that's soft, springy, breathable and body contouring.
A comfort layer adds an extra touch of softness, and this puts the Koala Mattress at a 6 out of 10 on the firmness scale, making it ideal for side sleepers. On this comfort layer, you'll also notice that the Koala mimics natural latex by creating a surface that absorbs and expels heat while offering up a nice 'squish' when you first lie down on it.
Another good thing to note, the Koala Mattress uses open-cell technology in the patented Kloudcells, which means that comfort is kept at a high even in warmer climates. The mattress essentially takes heat from the body and 'ejects' it out the sides.
Koala also makes it known that they worked hard to reduce the number of foam layers in this mattress with the end goal of offering optimal comfort and airflow, a great perk if you're looking for excellent pressure relief. You won't find your body 'butting' up against sandwiched layers that are firmer than others.
Overall Feel: virtually all sleepers will love the medium-firm Koala bed thanks to its top layer offering outstanding sinkage and lower layer focusing on support. There's fantastic movement isolation here as the mattress is all-foam, and with Kloudcells keeping the mattress cool, you'll be comfortable lying in the small body indentations you leave in the Koala's upper layer.
Noa Mattress
Being wrapped in a plush Tencel cover, the Noa starts things off great with a pleasant, sinkable experience right away. You'll find that there's latex foam below this softcover, which adds some added bounce to compete with the Koala mattress. This is ideal if you're not too big a fan of the ultra-soft sinkage memory foam mattresses offer.
There's a gel-infused memory foam layer under this latex sheet, which allows the Noa Mattress to quickly absorb and expel body heat like Kaola's Kloudcells do. With this memory foam layer, the Noa Mattress does offer fantastic body contouring features, which makes sure that side sleepers have plenty of 'give' under their shoulders and hips – good for pressure relief.
Unlike the all-foam Koala, Noa relies on pocket springs for the rest of the support for sleepers. What this means is that the mattress is a little more bouncy and 'traditional' feeling when compared to memory foam and polyfoam mattresses.
Overall Feel: as a medium-firm mattress, like Koala, the Noa is an excellent choice for all sleeping positions, and being a little plusher than most mattresses, it's a good option for side sleepers. With latex for added bounce, gel memory foam for cooling and pocket springs for support, the Noa is an ideal new mattress for all body types.
Summary
Two completely different technologies come together in the Noa and Koala mattresses to offer a unique sleeping experience. Although both land at around a six on the firmness scale, there is more movement isolation on the Koala variant, whereas the Noa is more effective at offering good bounce.
On the Koala, there is far more potential for sinkage, and body contouring as the mattress can virtually allow sinkage to a bed frame, as it's entirely foam. The Noa, on the other hand, will only be able to contour up to the pocket springs, which is ideal if you're not someone who's looking for too much sinkage.
Partner disturbance will be a touch more prevalent on the Noa, whereas the Koala is the best mattress for interruption-free nights.
The Mattress Materials
The differences between the hybrid mattress by Noa and engineered foam model by Koala are further amplified by the materials used in each. While the Noa Mattress offers sleeper's comfort by relying on memory foam, latex and pocket springs, Koala's variant is built from a completely custom foam blend that mimics the feel of latex and memory foam.
Koala has outlined that their polyfoam is a 'unique foam has been tailored to give the lush feel of memory foam and latex' while relying on an open-cell layout that allows for airflow and keeps sleepers well-ventilated even while they're contoured into the comfort layer.
Koala Mattress
The most prominent standout feature of the Koala bed is its engineered foam material. Unlike anything else on the market, the Kloudcell technology can be thought of as a blend of latex, memory foam and high-density foam. To add, this custom foam also feels and acts similarly to the way coil springs do, in that there's plenty of bounce, ventilation and support.
For all sleepers, the Koala mattress will be your ideal mattress when it comes to back pain, especially for back sleepers, as it can offer something most other mattresses can't – excellent sinkage and support in one. Where many memory foam mattresses overdo the contouring, the Koala cradles and supports sleepers of all weights.
A look at any mattress review for the Koala will let you know that customers love to rave about the Kloudcells offering everything from cooling abilities, movement isolation, well-ventilated contours and more.
Lastly, as Koala made it their primary focus to reduce the number of foam layers in their mattress, the Kloudcell tech and support foam makes up the entirety of the bed. With that in mind, the sinkage is complemented by support, rather than a 'solid' base layer of foam or coil springs.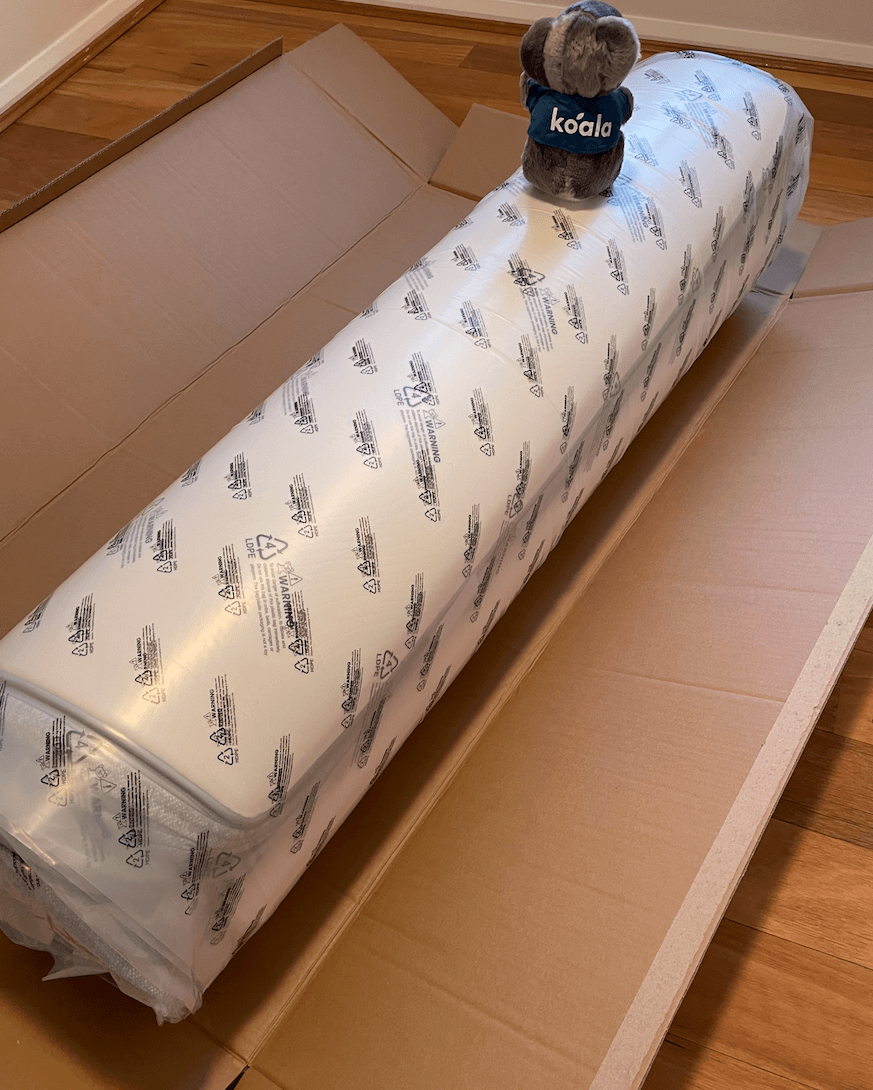 Noa Mattress
Over to the hybrid Noa Mattress now, and customers will love to know that there's a perfect balance between pocket springs, memory foam and the latex layers. Made up of a few materials means that the Noa has excellent edge support because of the wrap-around springs and there's Hygenic Tencel protector keeping everything safe and clean.
As this mattress relies on supportive pocket springs, it is a tad firmer than the Koala mattress, which results in two primary perks; great support for back and tummy sleepers who dislike contouring, and the ability to fit more bed bases. Foam and latex beds need a little more support from their bed frames, whereas pocket spring variants have a little extra 'strength' in this regard.
The Noa Mattress also boasts natural latex in its core, which works as an internal mattress protector and keeps away allergens and bacteria like dust mites; making this mattress great for people who often find themselves sneezing or with a runny nose after they get into bed.
There's also gel-infused memory foam making an appearance in the Noa Mattress, which works to ensure there are no heat sink issues here; working ideally in Australian conditions when summer nights can get a little too warm for comfort.
Summary
As outlined above, the Noa and Koala mattresses couldn't be more different in their materials and layout of foams and springs. However, it's good to note that both do come together to offer similar, outstanding experiences as far as back support and body contouring are concerned.
The Noa will stand out more to sleepers who aren't particularly fond of sinking into their mattresses as they sleep, though the Koala will be a fan favourite if you really want that contour. The Koala, on the other hand, is our top recommendation when it comes to airflow and heat dispersion, as it's bound to keep you cool on even the warmest nights.
Lastly, the Noa will remain the top choice for those who can't get enough of that traditional 'bounce' that comes from spring mattresses. The Koala does have an engineered spring to it, though it's not the same as Noa's.
Mattress Weight and Density
When comparing the Noa and Koala Mattresses, it's good to know a little about the weight, density and setup process because your bed frame may cause an issue. Both mattresses are relatively average in weight, though the Koala is almost half the weight of the Noa, a testament to its reduced, engineered-to-be-minimal foam core.
Koala Mattress
At just 23.6kg for a queen, the Koala is one of the lighter mattresses we've taken a look at which means it'll be easy to carry and set up for just one person. On top of this, the Koala won't add too much extra weight to bed frames, so when coupled with two sleepers, a queen will be less likely to damage a thinner bed frame than a Noa.
To add, the Koala is relatively airy, seemingly more hollow and more comfortable to lift and move around, so when it comes time for the weekly fitted-sheet wrestle, you'll be able to lift the mattress up quickly.
Noa Mattress
With a weight of 47.8kg for a queen, the Noa is quite a bit heavier than the Koala. This weight is likely thanks to the added materials, pocket springs and additional layers, etc. It isn't overly burdensome though, and should be easy to quickly set up in the home and throw on a bed frame.
It's also good to know that bed frames with wide slats or an unventilated platform will be suitable for the Noa thanks to its self-ventilating and supporting design. The pocket spring wrap-around design makes sure that the mattress doesn't lose its shape on wide-slat frames, something that many foam mattresses can't offer.
Summary
If mattress weight and ease of movement is crucial to you or is dictated by your bed frame, then the Koala might be your best bet simply down to the lightness. However, a more self-supporting design on the Noa Mattress works best for bed frames that have wider-than-average slats.
However, all things considered, both mattresses are ideal, not too bulky and feature lightweight materials that make sure they're not too dense, hard to move, nor do they get too warm.
Mattress Pricing
When it comes to mattress pricing, both of these mattresses are priced toward the mid-to-higher end when compared to most other mattresses in Australia. However, there is free delivery, next-day metropolitan arrival included by Koala for Melbourne and Sydney and free returns.
Both brands also include sleep trial periods to give you a chance to test out the sleeping experience on either.
Koala Mattress
Coming in at $1,050 for a queen, the Koala bed is priced a tad higher than other boxed mattresses, though there is a tonne of perks that come with this. Aside from the excellent quality mattress, you're also getting a 120-night trial period, free returns as well as four-hour delivery in metro areas of Melbourne, Sydney, Adelaide, Brisbane and Perth.
Single mattresses by Koala are priced from $780 and up to $1,250 for a king.
Noa Mattress
A little more expensive than Koala, the Noa mattresses are priced at $799 for a single, $1,099 for a queen and up to $1,199 for a king. The Noa is also sitting at the higher-end boxed mattress price range. However, like Koala, Noa does offer quick delivery times with deliveries in up to 4 days and free returns included with this price.
Noa doesnt outline a same-day delivery service on their website, giving Koala an edge for those who need a mattress for a new home in a jiffy.
Summary
With both mattresses being priced almost identically, the most significant deciding factor when it comes to price will be the delivery times, and of course the mattress experience. If you're looking to get your mattress as fast as possible, Koala is unbeatable in that just a few hours after you checkout you'll have the bed on your doorstep.
Ideal Sleeper Positions
As both the Koala and Noa are designed to offer a very similar type of support and feel, they're both going to provide a sleep experience that is close to one another. With supportive and contouring upper layers and a more solid core, combination sleepers, side sleepers and back sleepers will love either of these mattresses.
Koala Mattress
Constructured entirely from a proprietary foam blend, the Koala offers the most sinkage and contouring capability when compared to the Noa, making it a little more effective at relieving pain from sore joints. To add, painful pressure points in the shoulders, hips and neck are just a little more likely to remedied by the Koala than the Noa.
Where the Koala might offer a lack lustre experience is in firmness and rigidity for back sleepers. A lot of back sleepers prefer a 'solid' sleeping surface that holds them and their hips up as they sleep, and the Koala's sinkage might be counterproductive here.
Noa Mattress
With its foam and pocket spring blend, the Noa is arguably the more bouncy and firm model to choose from. When compared to the Koala, back sleepers might find a better night's sleep here, though side sleepers will see a little less contouring for their knees, shoulders and hips.
That said, Noa can't hold a candle to the sinkage and contour offered by Koala, making it a little less optimal if you're really looking for a movement isolating mattress that lets you 'dip' into the surface a lot, and ensures no moving partners wake you up.
Summary
Although both mattresses are more similar than they are different, at least from a sleeping position standpoint, the Koala is going to make the ideal sleeping companion for side sleepers and anyone else looking for a memory-foam-like experience.
The Noa, on the other hand, is your firmer, bouncier and back-sleeper friendly option.

The Takeaway
All in all, the Koala and Noa mattresses are outstanding in that they're designed from the ground up to offer an excellent sleeping experience. With Koala's engineered foam mimicking the best of pocket springs, and Noa's hybrid design adding comfort layers above springs, there's optimal support on either of these mattresses.
We would recommend the Koala for those who are more partial to sinking into their mattresses as they sleep, whereas the Noa is a hit for back sleepers who want a firmer core in their bed to better alleviate back pain. 

Looking to compare other Koala Mattresses in 2023 –

sleeping duck vs koala
ecosa vs koala
emma vs koala