Looking for a mattress that is breathable, stays cool throughout the summer, so you can get a good night's sleep?
We've rounded up the best latex mattresses in Australia, and documented which mattress is of the highest quality, so you can sleep in absolute comfort…
No more allergies.
No more rashes.
We've picked the best latex mattresses that are 100% natural, chemical-free so you can enjoy a good night's sleep.
Let's dive in…
The 6 Best Latex Mattresses In Australia
Peace Lily Mattress – The Best Latex Mattress In Australia
Noa Mattress – The Most Versatile Hybrid Mattress
Zenna Pure Latex Mattress – The Best Eco-Conscious Mattress In Australia
Pure Support Latex Mattress – The Most Reliable Track Record
Onebed Original Latex Mattress – The Best Award-Winning Mattress
Aware Organic Latex Hybrid Mattress – The Best Luxury Mattress
1. Peacelily Mattress – The Best Latex Mattress In Australia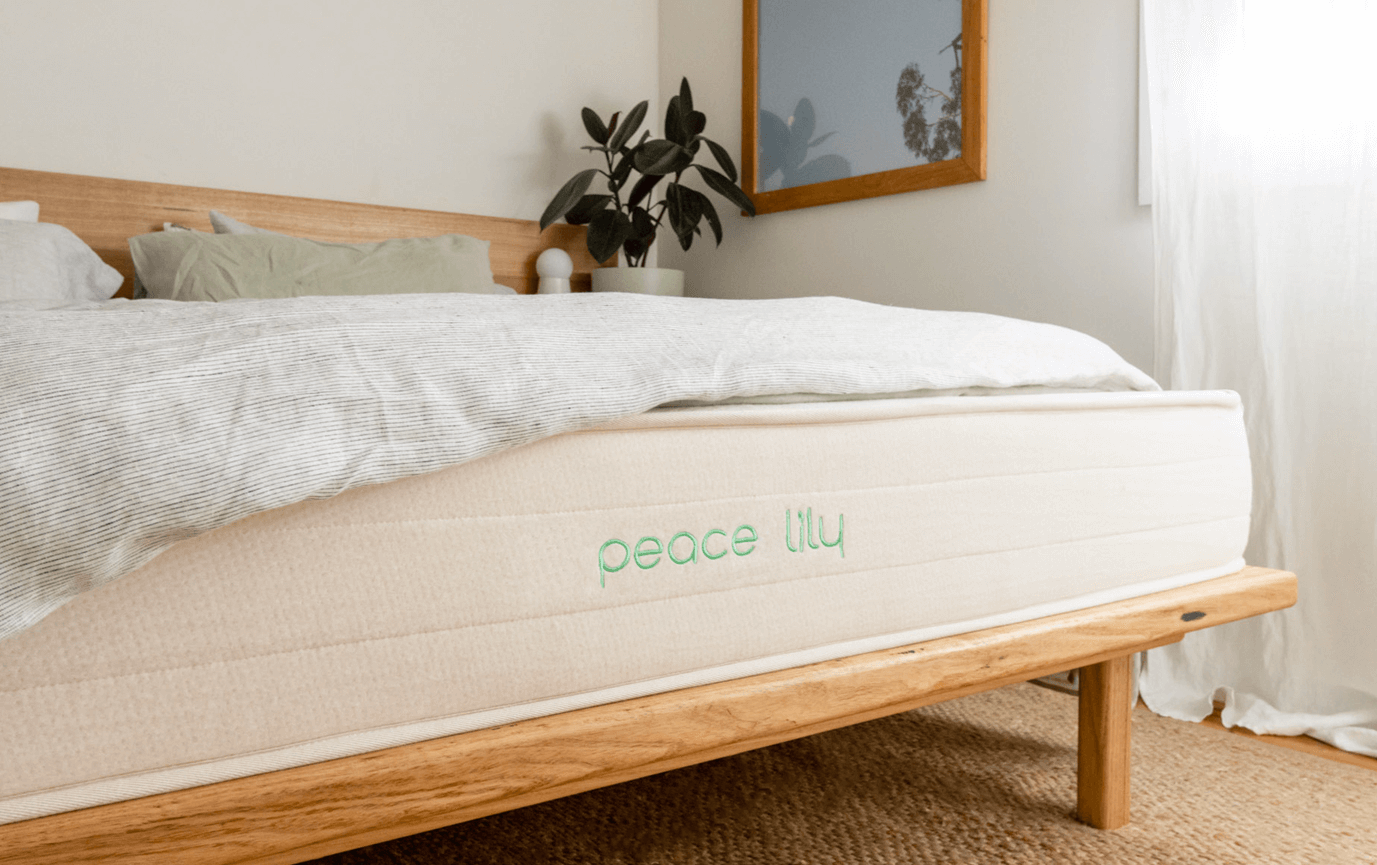 (Everyday Low Price of $1,249)
A majority of those interested in a latex mattress is looking for one that is 100% natural. This is where the Peace Lily Mattress comes into mind. As another mattress with overwhelmingly positive reviews, the Peacelily Mattress, as well as all other Peacelily products, are all completely natural, organic, sustainable and free of toxins.
The Peacelily mattress has 3 premium layers of 100% natural latex that has both Oeko-Tex Class 1 and eco-INSTITUT certifications. All products are completely natural, with fabric and wadding made from 100% GOTS-certified organic cotton and natural latex adhesive is used between the latex layer
Superb quality control – consistent, breathable and very comfortable mattress
Multiple firmness options – medium and firm
Consider adding a Peacelily mattress topper – provides a third, softer firmness
Materials are organic, natural and sustainable
The Peacelily is extremely durable and long-lasting. The brand offers a risk-free tryout with a 25-year warranty and a 100-night trial. Ultimately, our verdict is if you want a refreshing sleep that is healthy for both you and for the earth, a Peacelily mattress might be the perfect solution.
We believe the Peacelily is the #1 pick for the best latex mattress in Australia because:
It is made from natural and non-toxic materials
Has a premium feel
Improved sleep quality experience
Enhanced breathability features
Comes with a 25 year warranty
2. Noa Mattress – The Most Versatile Hybrid Mattress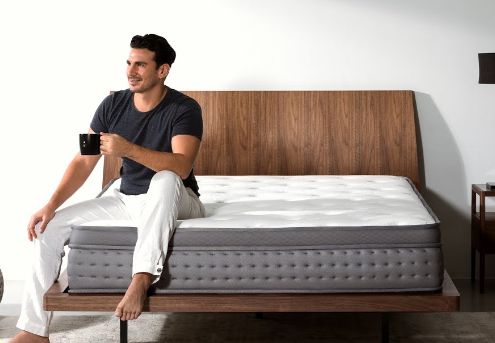 (Special Low Price Option $749)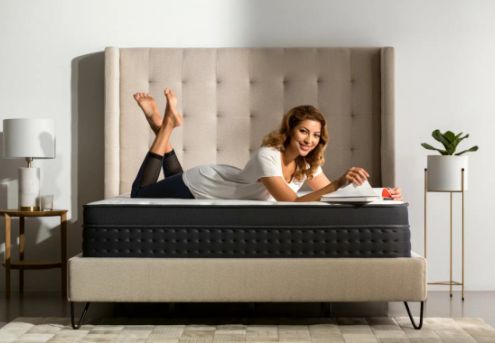 (Recommended Cost-Effective Latex Mattress)
Let's start with what is definitely one of our top picks when it comes to latex mattresses – the Noa. As an extremely versatile hybrid mattress, the Noa combines bouncy latex, moulding memory foam, and pocketed coils. If you like a supportive and contouring mattress feel, the Noa is the mattress for you.
The Noa mattress is created with OEKO TEK-certified latex. It is an excellent choice for sleepers who like the medium to firmer feel but do not enjoy traditional beds
A well-rounded mattress – suitable for back, front and side sleepers
Spring coils provide more prominent edge support – getting in and out of bed is effortless and undemanding
Good edge support
Has a Tencel cover and an incredibly affordable price tag
The Noa mattress comes with a 15-year warranty and a trial period of 100 nights. Ultimately, the Noa is a mattress that we highly recommend. Its hybrid build means that the Noa can take advantage of the best aspects of multiple mattress types. You can expect a versatile, comfortable and well-rounded mattress that you really can't go wrong with.
You can check out our Noa Mattress review here.
3. Zenna Pure Latex Mattress – The Best Eco-Conscious Mattress In Australia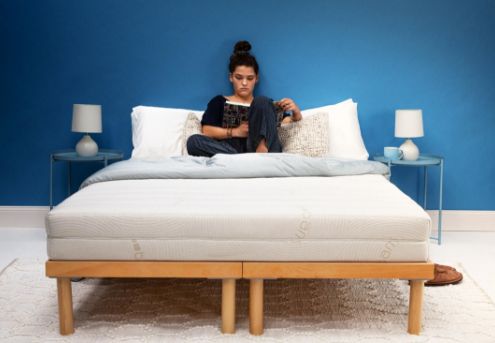 The Zenna mattress is known for its durability and comfort. All their latex mattresses are environmentally conscious and created using natural materials. With its unique design and medium firmness, the Zenna latex mattress is one to consider.
It is made with 100% natural latex and European latex core certified with a certification called Euro Latex and Okemo-Tex Class 1. It is a perfect choice for eco-conscious customers and those who suffer from allergies because the latex does not absorb moisture, mildew, and is dust mite resistant
The removable bamboo mattress cover – ensures comfort with its moisture-wicking features and breathability
Zip-off cover is machine washable and easy for maintenance
Sufficient number of pinholes – improves ventilation, breathability, and form comfort zones
Materials are ideal for removing excess warmth and moisture – ideal for sweaty sleepers
Different levels of firmness – flip the mattress for a firmer feel
The Zenna latex mattress comes with a 10 year warranty with a lifespan of 20-25 years. Not to mention the shipping is free, and there is a test period of 100 nights. Ultimately, the Zenna mattresses are compressible and can be packed down, which makes them easy to transfer, and for delivery. The quality is impeccable, and it has excellent value for money.
You can check out our Zenna Mattress review here.
4. Pure Support Latex Mattress – The Most Reliable Track Record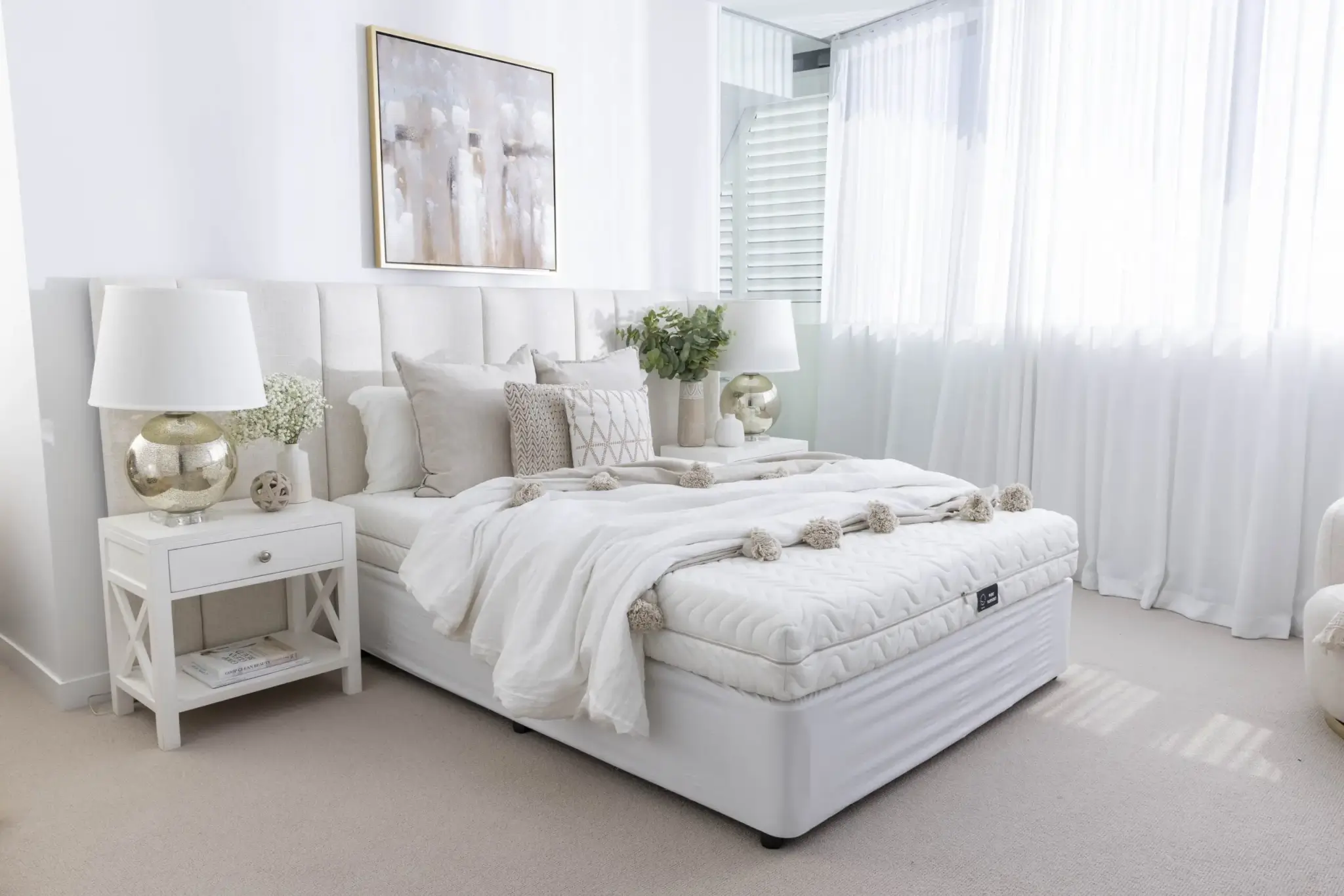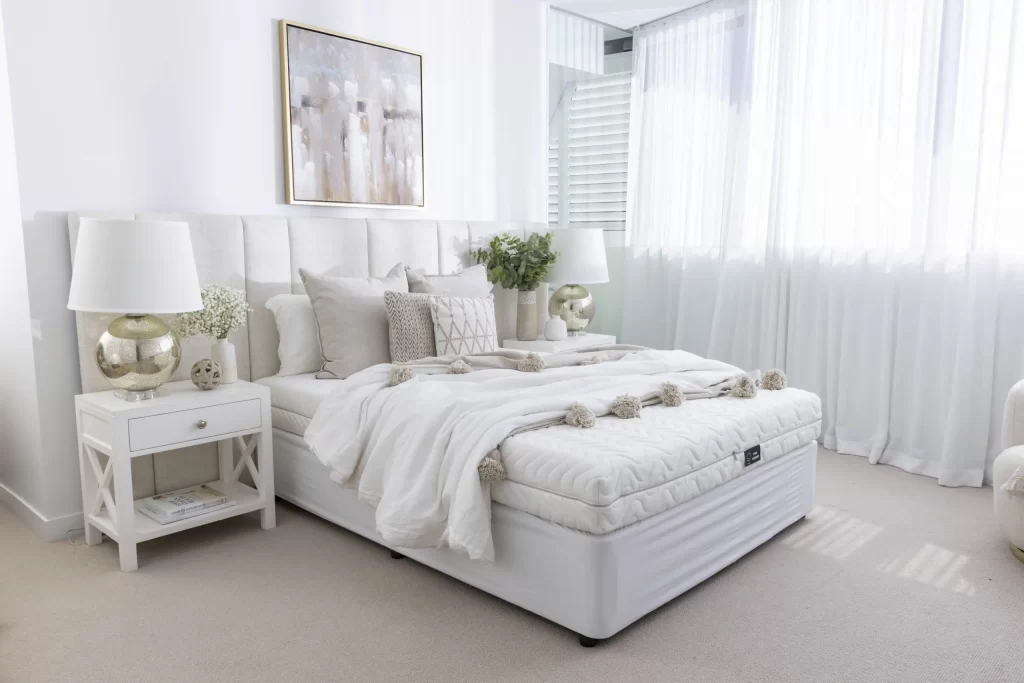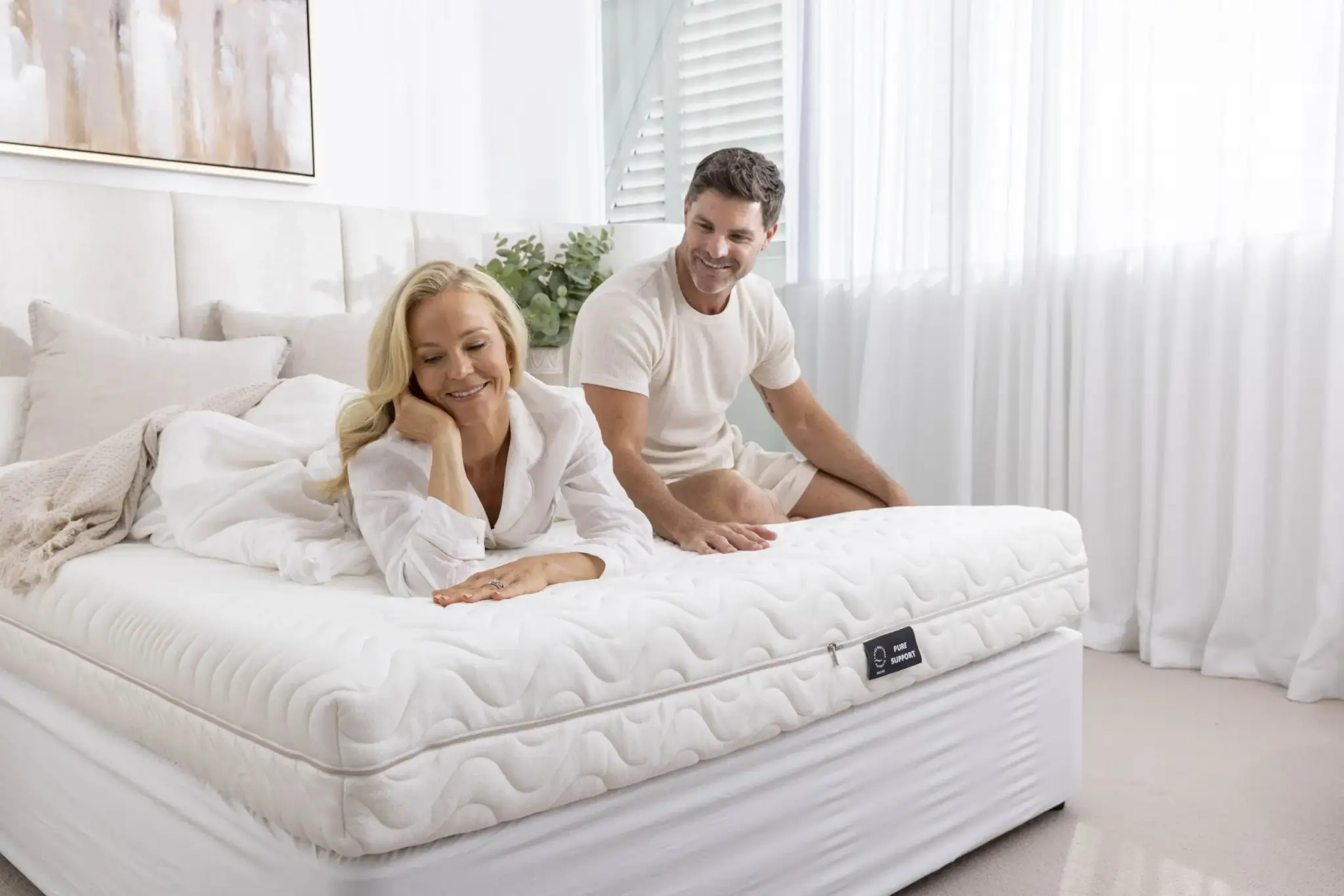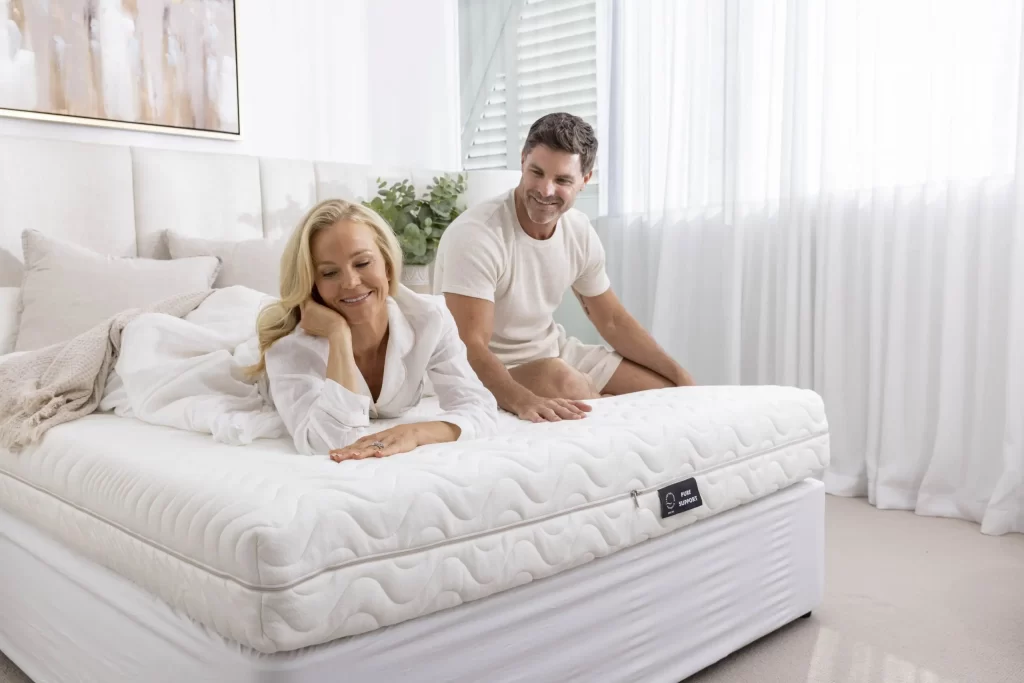 Latex Mattress Australia has been in the market for over 65 years, with their Pure Support Latex Mattress as their best-sold product.
It is made with 100% natural latex and provides quality comfort and support. The Pure Support Latex Mattress is recommended by chiropractors due to its seven comfort zones.
Has a core of 20 cm latex and a bamboo cover – enabling cooler sleeping at night
Comes with a removable, machine-washable cover
The mattress is double-sided and available in medium and firm density
The medium density is recommendable for people who are not over 90 kg
Each mattress comes with a 21-year guarantee to cover any faulty materials or workmanship. Ultimately, the Pure Support Latex Mattress is reversible, which provides durability, and better performance, and adds to the value.
5. Onebed Original Latex Mattress – The Best Award-Winning Mattress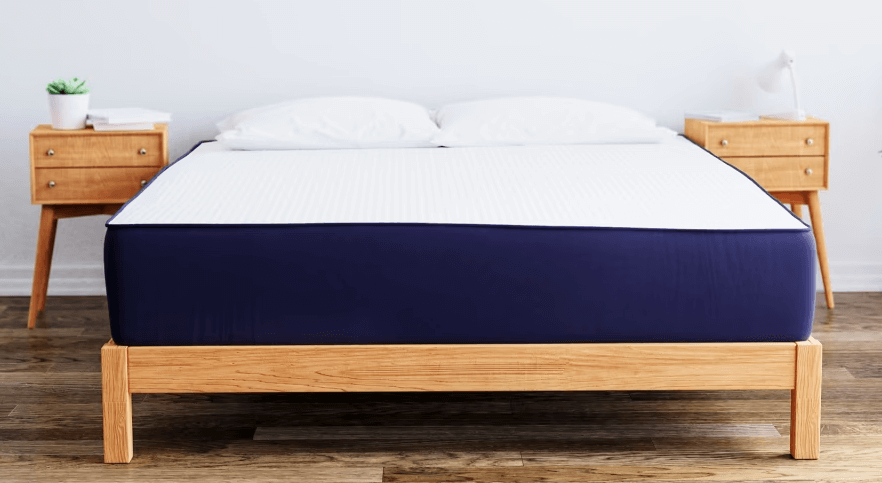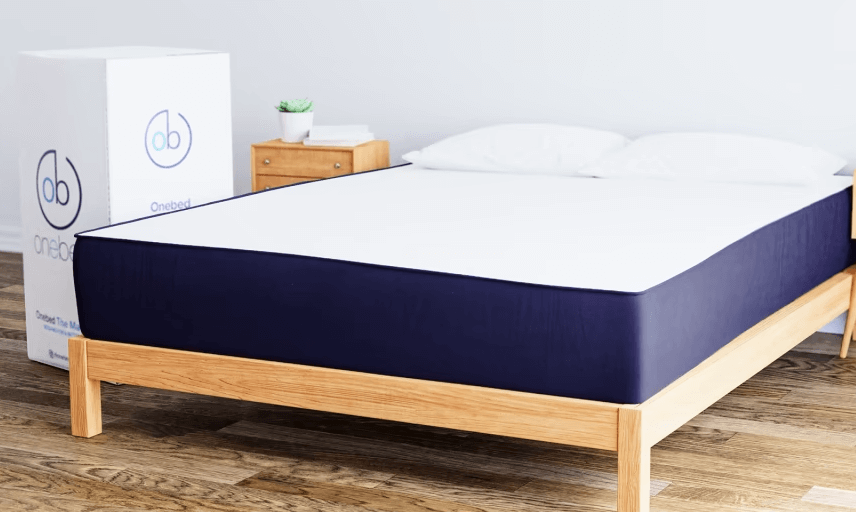 Onebed Original is one of the best quality products and a popular choice thanks to its customisable comfort, temperature regulation, alignment support, and transfer at zero motion.
This award-winning mattress has a design that has no corners. It is crafted with the highest standard materials.
There is a high rate of responsiveness that comes from the latex and isolated motion or zero motion transfer since there is a memory foam that does not allow that
The top layer is natural latex – meaning excellent airflow, ventilation and breathability
The innovative design allows you to rearrange the layers
Designed to spring back into place without affecting the rest of the mattress
The Onebed Original comes with a 15-year warranty and a test period of 125 nights. If you decide that this is not the best product or quality as expected, you can return it, and the company donates the mattress to charity. Ultimately, the Onebed Original ticks a lot of boxes, you won't be disappointed with this one.
You can check out our OneBed Original review here.
6. Awara Organic Luxury Latex Hybrid Mattress with Natural Foam & New Zealand Wool – The Best Luxury Mattress
The Awara Latex Mattress can create real sleeping heaven. It is a hybrid mattress that integrates natural Dunlop latex and a core that provides coil support.
The foam rests on pocketed coils supporting the core. It means that each of the coils is individually wrapped, which ensures excellent spinal support and pressure relief.
Created with organic materials – including New Zealand wool and organic cotton
The base is soft cotton with four handles for convenient transfer
Mattress cover absorbs moisture and is resistant to dust mites
With its 13 inch thickness, it is ideal for those with a heavier weight
The Awara Mattress comes with a one-year trial and lifetime warranty guarantee. This makes it an excellent choice for people who have difficulties deciding if this is the right mattress for them. Ultimately its price tag is competitive, and for this price, you will get luxury latex with premium quality.
What To Consider When Buying Latex Mattresses?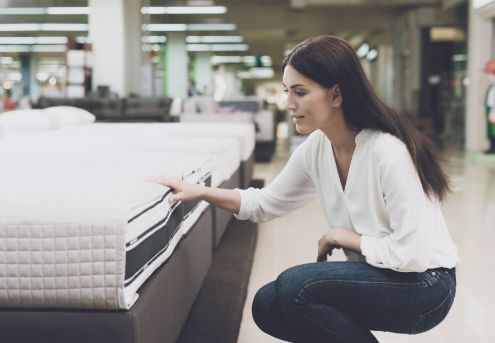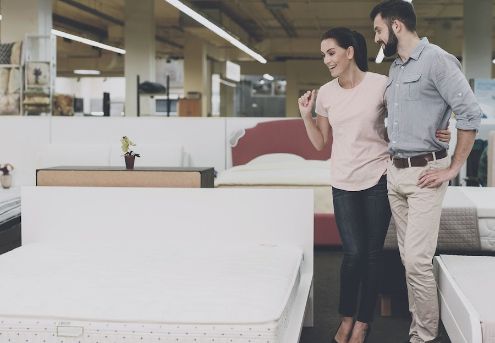 Dunlop vs Talalay
One of the things to consider when buying a latex mattress is how it was made. Two methods produce natural latex, the first being Dunlop, and the second process is called Talalay. The procedures both give a final product of natural latex that is high-quality, but still, there are a few differences. Dunlop latex mattresses are more massive and denser, especially at the bottom because during the baking process, some segments that are more massive deposit at the bottom. The outcome is a firmer feel, lots of bounce, and a more robust surface. It is more affordable than Talalay. The Talalay latex is lighter, airy, and more homogenous, which results in a softer feeling. Both of the processes give high-quality products, and the thing that you should consider is the preference for a firmer over a softer feeling.
100% Natural Latex or Hybrid
The second thing to have in mind is the material composition. Latex mattresses can be made entirely of natural latex (100%), or a combination of synthetic and natural. In all-latex mattresses, the latex can be found in layers, and although it is said that is 100% latex, there are some percentages of wool and cotton most often on the cover. On the other hand, the hybrid is made of construction where the top and the central layer is the latex placed on a core made of coils. Thanks to the coil innerspring in the hybrid, you can have the feeling of sleeping on a traditional bed.
Number Of Pinholes
Punctuated pinholes enable excellent airflow in latex mattresses. This way, the mattress stays cool and does not absorb moisture. These pinholes add to the firmness and comfort of the mattress. There are different sizes and different numbers of pinholes in various parts of the mattress or just laid out in an unformed arrangement. Your choice will depend on your preference for the level of body support you need.
How Many Layers
There are latex mattresses that consist of one layer and others that have two or more layers. The layers can be used to customise the desired level of comfort and firmness or softness so you can create the best sleeping environment. If you are not confident what is the right level of comfort for you, you can try combining the layers. However, if you do not want to hassle, you can just choose the one-layer mattress.
The Mattress Cover
Make sure the material of the mattress cover is flexible, durable, and breathable. Natural fibres which wick moisture and allow breathability such as wool and cotton can be an ideal choice. As natural latex mattresses are praised for their durability, you will need to purchase a durable cover. Our recommendation is organic cotton which at the same time is flexible enough to enable the latex to contour to the shape of the body.
Firmness
Everyone has a different firmness that they prefer. Some sleepers may prefer a more firm mattress, whereas others prefer a softer mattress.
One way to tell what the firmness of a mattress is like is to see the number of pinholes on the mattress. The size, placement and amount of pinholes are used to achieve varying levels of softness and support.
Certifications
Quality latex mattresses have certifications to verify that they have passed a series of quality tests. This may include governing bodies like Global Organic Textile Standard (GOTS), eco-INSTITUT and OEKO-TEX. To ensure that a product is of high quality, keep an eye out for these certifications.
Warranty
Most latex mattresses come with some warranty, which can vary from 10 to 25 years. Latex is known for its durability and can be used for at least 10 years.
Motion Response
The motion response will depend on the base layer of the mattress. A coil system in a mattress may indicate that it is on the bouncier side. In comparison, all-latex mattresses may appear spongy, and have less motion response, making them suitable for active sleepers.
Budget
There is a range of latex mattresses that range from the more affordable price range to a more premium price. Consider what your budget might be for your latex mattress. Keep in mind that size will affect the cost of the mattress, therefore if you have a bigger bed, you can expect to pay more.
What Is A Latex Mattress?
A latex mattress is made of latex foam and is combined with reflex foam or springs to create a supportive sleep surface. Latex is known for being breathable, and does not retain much heat. This makes it the perfect option for a comfortable night's sleep, especially during humid nights during summer. Latex mattresses are renowned for their durability, meaning they are a worthy investment that provides returns for many years to come.
If you are someone who has sensitive skin or allergies, a natural latex mattress may be suitable for you. Natural latex mattresses are chemical free, resistant to mould, mildew and dust mites. However, due to the nature of the materials, they do carry a more premium price tag.
Prices across latex mattresses will vary based on the quality and latex type. Some mattresses may be made of 100% natural latex, whereas others will be a mix of synthetic latex and other materials. Not all latex mattresses are created the same.
Who Is The Latex Mattress For?
No one best mattress suits every kind of sleeper and fits all sleeping styles. Latex mattresses can be an ideal sleeping solution for several customers.
The sensitive sleeper
As latex has a motion absorption level like memory foam, you can expect an interrupted slumber.
The mixed sleeper
Latex materials are bouncier than their traditional counterparts. This means it won't interfere with shifting sleeping positions through the night.
The hot sleeper
As it is a natural material, it offers superior breathability that also makes it a popular choice among sleepers who sleep hot, so perfect for summer nights in Australia.
The sleeper with allergies
It is popular with allergy sufferers as it has a natural resistance to dust mites and mould.
The eco-conscious sleeper
Natural latex is considered a renewable material as rubber trees require replanting every 30 years or so.
The comfortable sleeper
It is a good fit for shoppers who like the feeling of cushioning but do not like the feeling of excess sinking while sleeping. These mattresses possess considerable bounce which makes them an excellent choice for people who have combined sleeping style and move a lot during sleep.
The heavy sleeper
Latex possesses elastic properties that respond fast to movements, body shape, and weight. The elasticity makes it perfect for customers who weigh more than 230 pounds. This gives them the proper pressure relief, as well as the natural resilience that adds to the longevity and long lifespan.
What Are The Benefits Of A Latex Mattress?
A latex mattress can provide many benefits to a sleeper. This may include:
Comfortable
A latex mattress is extremely comfortable due to the springiness of the latex. As soon as you lie down, you can feel the soft sinking feeling and support that the mattress provides.
Helps with pain
If you are someone who experiences joint pain or back pain, a latex mattress might be suitable for you. Due to the comfort and cushioning of the mattress, it can help with natural spine alignment. If you experience any kind of discomfort during your sleep, a latex mattress could help relieve pain.
Natural materials
As latex is a natural material, you do not need to worry about the presence of toxic metals or chemicals.
Resistant to mould and dust mites
Latex is naturally resistant to dust mites and mould. This makes it ideal for sleepers in warm and humid climates.
FAQ
How often should I replace my latex mattress?
This will depend on what type of mattress you have. If you have a synthetic latex mattress, it can last up to 8 years before it needs to be replaced. If you have a natural latex mattress, it can last at least 15 years before it needs to be replaced.
Is it worth buying a latex mattress?
There are many benefits to using a latex mattress. This includes:
Superior comfort
Long-lasting
Customisable features
Eco-friendly
If you are someone who struggles to get a good night's sleep, maybe it is worth investing in a latex mattress.
How long does it take to get used to a new latex mattress?
This will depend on what materials the latex mattress is made from synthetic or natural materials. Due to the air in between the fibres, it can take from 2 to 14 days to adjust to a new latex mattress.
What is the lifespan of a latex mattress?
The lifespan of a latex mattress will depend on a number of factors. With a supportive bed base and proper care and maintenance, a latex mattress can last for many years to come.
Some other factors that may influence the lifespan of a latex mattress include:
The quality of the latex
The weight and size of the user
The number of springs in the mattress
How much does a latex mattress cost?
The price range of latex mattresses is usually between $1,000 to $3,000, and most assuredly, there is a price tag that goes below and over this range.
The price of the mattress depends on a few factors such as:
The kind of latex
Type of mattress
Other materials
Any included certification
Natural latex is more expensive than blended or synthetic latex. If we compare the natural ones, Dunlop latex is usually more affordable than Talalay latex. This is also true for latex hybrids that cost less than all-natural latex mattresses. The higher price tag can also be a result of the process of organic certification where those products that are certified cost more.
Finally, the other materials that are included can have a part in the price formation, such an example being the type of cover material. Even mattresses that have a high price are definitely worth the investment due to the longevity of the latex. Overall, latex mattresses come with a higher price tag than other types of mattresses.
Is latex better than foam mattresses?
Latex and foam are two different materials but are equally popular among customers. This is why the question of which one is better is a common one. The answer will mostly depend on three things:
Edge support
Contouring and moulding to the body
The use of eco-friendly and natural materials
Many people like sitting and sleeping on the edge of their bedroom mattresses. In this category, we can say that latex performs better due to its elastic features, the bounce-back rate is faster, and the mattress takes over the original shape much quicker compared to memory foam mattresses.
Memory foam uses the warmth of the sleeper to contour while latex moulds follow the shape and weight of the sleeper. The movement on the foam surface does not transfer much, but on the other hand, the ease of movement is much more prominent on the latex.
The use of eco-friendly materials offers natural temperature regulation. Thus it is a perfect choice for sleepers who sleep hot.
My Takeaway
Latex mattresses have an excellent reputation for their durability, body contouring features and comfort. When it comes to finding the perfect mattress, it will depend on a number of factors like certifications, addressing any health issues and your personal preferences. If you are unsure on which one to choose, make sure to utilise the trial period.
There are many different latex mattresses in Australia, but based on our research, the overall winner for best latex mattress is the Peacelily Mattress. With its natural materials, multiple firmness options and breathability, you can expect a comfortable night's sleep!