The Modway Aveline Gel-infused memory foam mattress is among the most highly rated mattresses on the market today.
Its seemingly low price and 'made-in-China' label, however, are enough to raise doubts with regard to its quality and reliability.
Therefore, it's understandable if you are reading this Modway Aveline gel-infused memory foam mattress review to find out whether or not this mattress will make a good purchase.
Read on!
Things to Consider When Buying a Memory Foam Mattress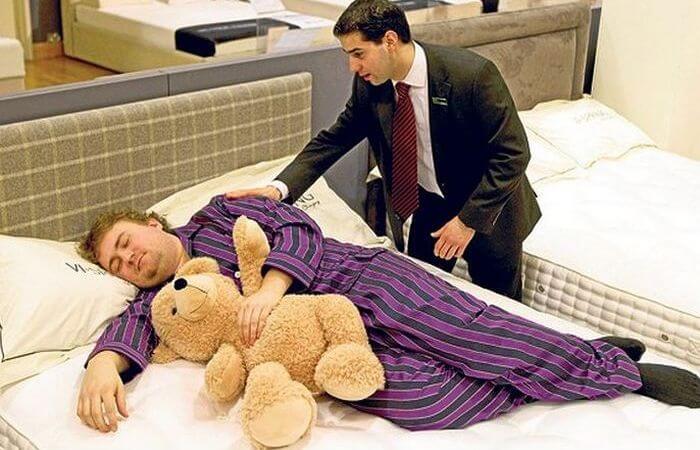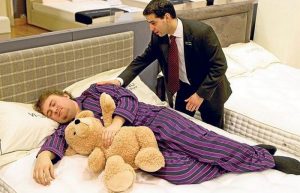 Memory foam gets its name from its ability to react to your body pressure and temperature. Consequently, it envelopes your body shape to alleviate stress and pain around your joints and muscles.
Thus, a memory foam mattress will be a great choice especially if you suffer from upper and lower back pains.
Its ability to dampen motions from a restless partner or pet also makes it a good choice for if you share your bed with another person.
In addition, it ticks a lot of boxes in accommodating various sleeping positions. This makes it a more reliable option for partners with different sleep and rest needs.
But do know that that memory foam is plagued by heat retention. So, I would not recommend it if your sleep is disturbed by the slightest rise in temperature. Fortunately, most manufacturers are making all stops to solve this issue.
When buying a memory foam mattress;
Consider the density of the mattress with relation to your sleeping posture. Side and back sleepers want a soft to moderately firm model. Stomach snoozers favor a mattress that trends on the firm side. If you are not sure about your ideal firmness level, we recommend trying out a medium-firm mattress.
Check out what technologies the manufacturer uses to minimize heat retention. This may include infusing the memory foam with gel beads or liquid and plant-based products
Inquire whether the mattress is certipur-us certified for safety and durability
Go for a brand that allows you to test the mattress at home
Consider the warranty period that the manufacturer offers
The Modway Aveline Gel-Infused Mattress: Its Promises, Pros, and Cons
The Modway Aveline is a memory foam mattress available in 6, 8, and 10-inch varieties. This mattress also comes in twin, full, king, and queen sizes.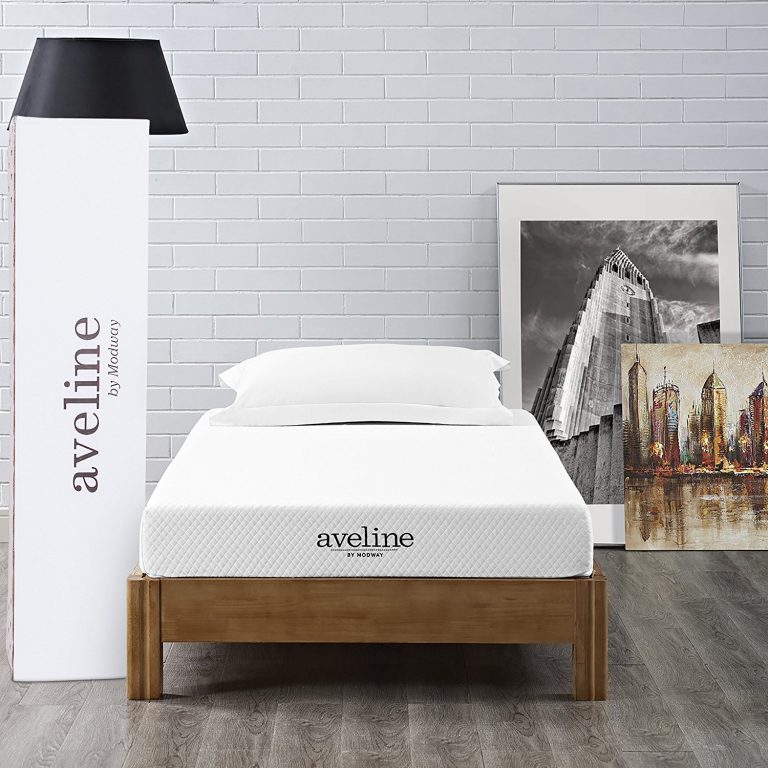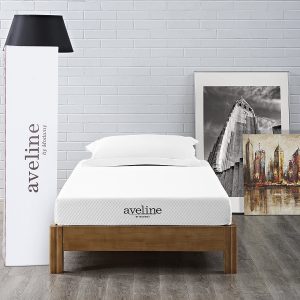 Featuring gel-infusion technology, it promises an affordable mattress that will relieve your pressure points and joint pains.
It also promises to create a cool sleeping surface to minimize turning and tossing for a night full of rest.
This mattress is yours if you;
Want an affordable mattress for college dorm
Need a temporary solution that won't cost you top dollar
Need a mattress for a guest's or kid's bed
Are looking for a mattress for your back pains
Want a mattress that sleeps cool
This mattress isn't yours if you;
Are looking for a bed that will last over a decade
Don't like the feel of sinking into the mattress
Like sleeping on a firm mattress
Are heavier than average (upwards of 180lbs) and want to use the mattress on a daily basis
Pros
Sleeps cool
Balances firmness and comfort
Has minimal motion transfer
Chemical smell dissipates fast
Its price is a steal
Cons
Might not last over 5 years with daily use
Has poor edge support
Has a slight odor right out of the box
Review of the Modway Aveline Gel-infused Memory Foam Mattress
It's safe for you
China-made mattresses are known to come at a budget price. But their reliability in terms of quality, safety, and durability has always raised questions among most potential buyers.
The best way to clear the question of quality and durability of any mattress regardless of its country of origin is to inquire about its certification.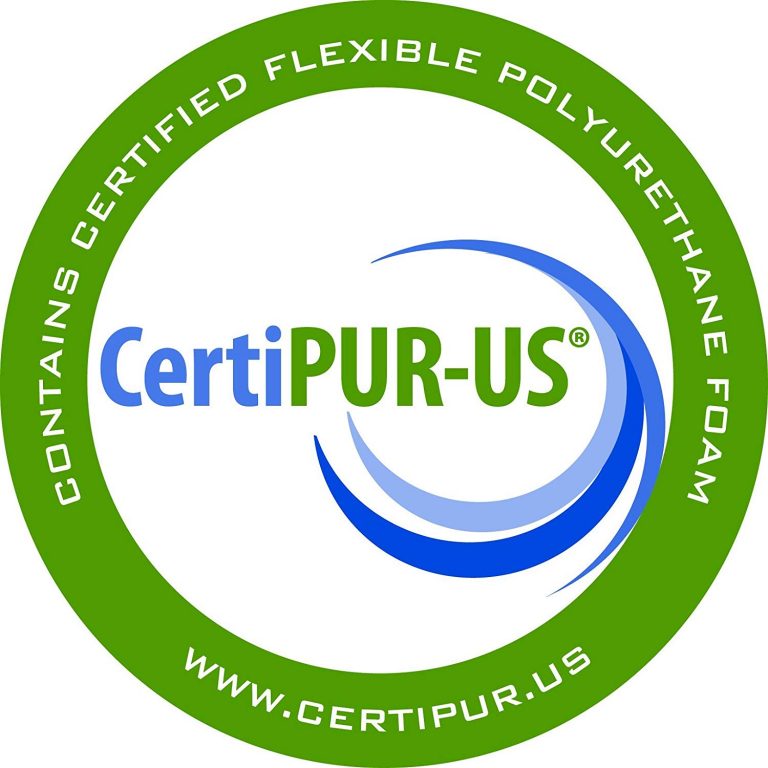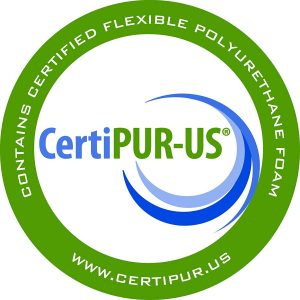 On this note, it's a good thing to know that the Modway Aveline is certipur-us certified. This means that its construction materials do not have phthalates, mercury, lead, formaldehyde, and ozone depleters.
Construction and Construction materials
Unlike other mattresses including the Zinus 12-inch that feature several construction layers, the Aveline has 2 layers only.
The 1st layer of this mattress is a 1-inch gel-infused memory foam. The purpose of gel technology here is to maintain your body temperatures at comfortable levels by dispersing excess heat.
Going through the reviews, most buyers affirm that this mattress actually sleeps cool. This is quite a good report compared to the feedbacks that the Zinus 12-inch continues to receive on this front.
The 2nd layer is a 4.5-inch polyurethane foam base. This layer simply offers you an even sleeping surface for optimal relaxation.
Is this mattress comfortable?
Comfort in a mattress is subjective. It depends on your preferences in terms of firmness or softness and your favorite sleeping postures.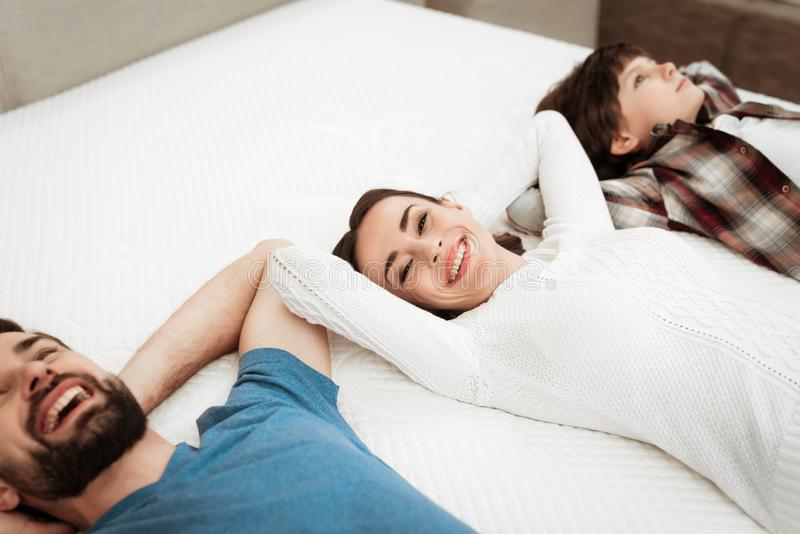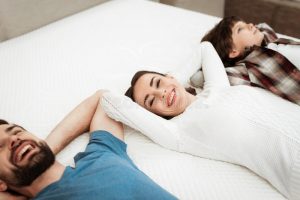 The Modway Aveline has a medium-soft feeling that tends to impress a lot of its users. Most buyers seem to appreciate that this mattress is neither too firm nor too soft.
Thus, it makes a good choice for almost all sleeping positions. This is true to Modway's claim of universal compatibility.
There is a small catch though.
Considering its medium-soft density and 6-inch thickness, heavy sleepers (above 180lbs) especially those who sleep on their sides might sink too much into the mattress.
If you fall into this category, I would suggest going for a slightly thicker and firmer mattress. Our best mattress reviews article has several viable options.
Support
Admittedly, a mattress is only as good as it supports its sleeper. Your body spends the whole day accumulating pressure and tension. Thus, it's only fair that your bed doesn't add more pressure, at least.
This is one of the areas that this mattress outshines most of its competitors within its price range. Most people within the recommended weight range say that this mattress offers good support throughout the night.
This is a great way to allow your muscles, joints, and spine to relax and recuperate from the day's tension.
But remember that this might change especially if you are heavier than average and sleep on your side.
Pressure point and Pain relief
Memory foam gets a lot of praises due to its pressure point and pain relief. The Aveline isn't an exception.
Most buyers affirm that the way this mattress envelop them while asleep helps in relieving back and joint pain. If you are looking for an affordable mattress for back pain, this one might fit the bill.
Motion isolation
After a tiresome day, the last thing that you want is your partner or pet to startle you from your sleep, right?
Well, this is yet another area that memory foam wins. This means that you won't feel your restless partner's movements. Needless to mention, this is yet another way of getting a night full of rest.
Off-gassing
Memory foam is a blend of polyurethane and several other chemicals. Therefore, it's not surprising that its mattresses do ship with a certain chemical smell.
Most people report that there was a strong chemical smell right out of the package. But most of them also note that this smell dissipates in utmost 48 hours.
 Edge support
Similar to other memory foam mattresses, the Modway Aveline suffers quite a big deal on this front. It's not so terrible though considering its dense base foam.
While it won't hold a candle to innerspring mattresses in terms of adequate edge support, you won't fall off the bed simply by sleeping or sitting along the sides.
Sleep Trial and Warranty
Modway does not mention a thing about trying the mattress at home and shipping it back if necessary. But they do extend a 10-year warranty against manufacturer defects.
What do other people say?
If previous users' feedback is anything to go by, then the Modway Aveline is quite popular as its 4.5/5 star rating by close to 1k buyers on Amazon depicts.
It continues to gather positive reviews on other online sellers' reviews section including Walmart and eBay.
Among other highlights, most buyers appreciate that it is neither too firm nor too soft. They also report that it does not sleep hot and that it does quite a good job in isolation motion.
Compare it with other options
Signature Sleep Memoir 6-inch Mattress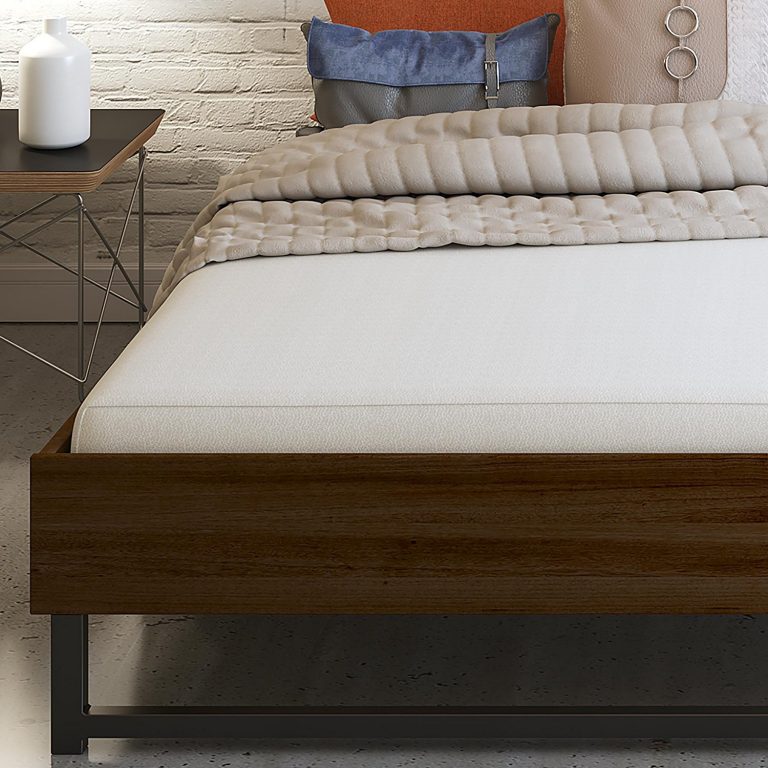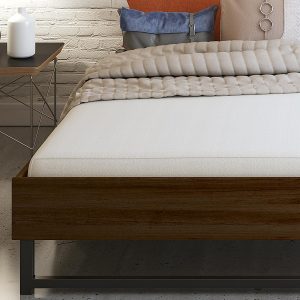 If affordability is critical to your shopping, then the Signature Sleep Memoir might be your thing. This mattress is close to a hundo cheaper than the Modway Aveline.
However, its affordability comes with a compromise on the gel-infusion technology. Thus, although only a few people report that it slept hot for them, it will definitely not beat the Modway in terms of sleeping cool.
The Signature Sleep Memoir has a notably firmer feel than the Aveline. This makes it a good choice for heavy people and stomach and back sleepers.
Do note that this mattress is designed for irregular use and for lightweight people. It might fit the bill if you want a mattress for a guest's bed or kids.
Best Price Mattress Memory Foam Mattress (10'')
Do you fear that Aveline's 6-inch size will be way too thin for your needs? Are you looking for a slightly thicker mattress at around the same price tag that the Aveline offers? The Best Price mattress could be it.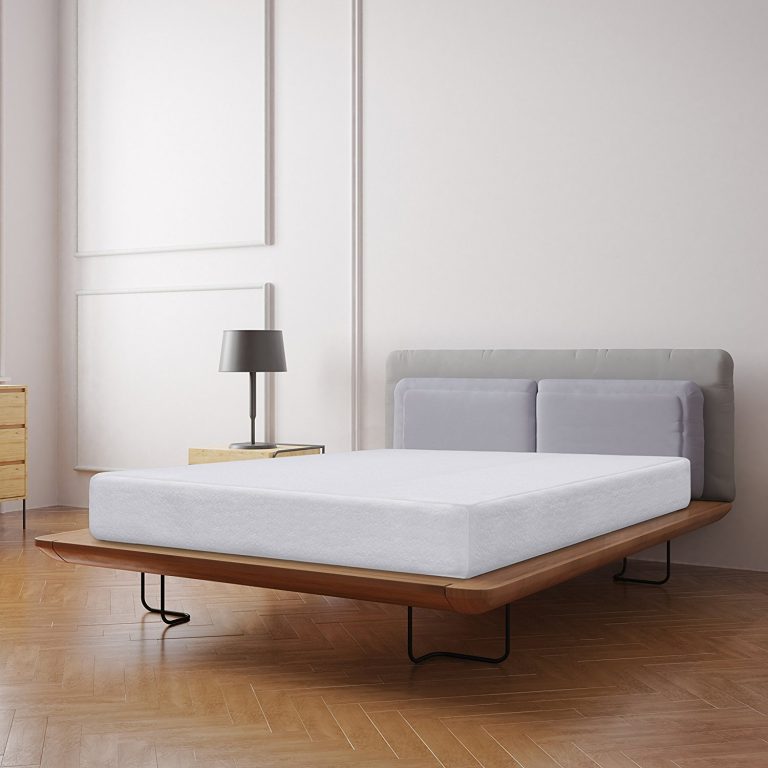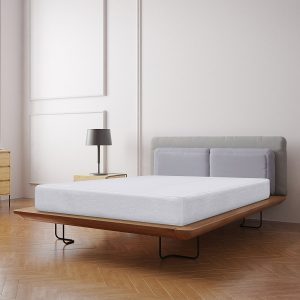 This is a 3-layer 10-inch mattress with a good following courtesy of its affordability and comfort levels. The Best Price mattress features a 3-inch charcoal-infused memory foam top layer. Next is a super soft second layer that transitions you to a 5-inch high-density base foam.
Certipur-us certified for your safety, this mattress might be a good bet if you prefer a soft mattress. It also has excellent pressure relief attributes for sleepers with neck, back, and joint issues.
Classic Brands Cool Gel
The Modway Aveline won't fit the bill if you are in need of a mattress that will last you close to 10 years. But the Classic Brands Cool Gel will.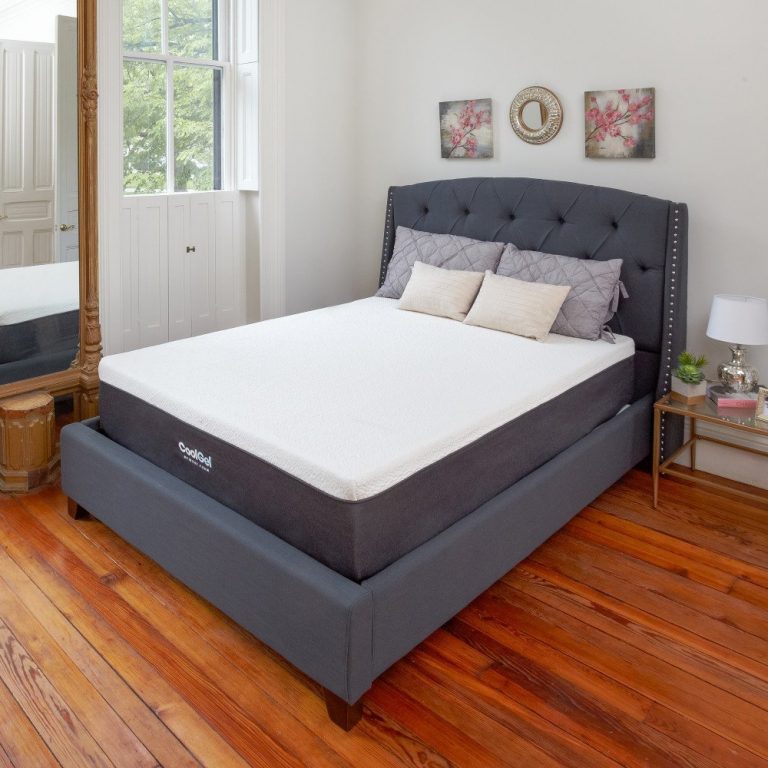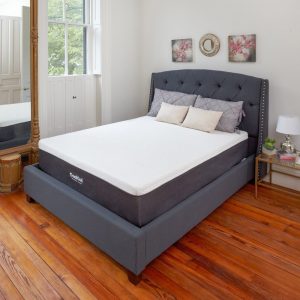 This mattress is 12 inches thick but you can also get it in 6'', 8'', 10.5'', and 14'' models. As you can expect, the 12-inch model is a little bit pricier than the 6'' Modway Aveline.
The good news, however, is that it can support 2 heavy sleepers on a daily basis and still be able to offer upwards of 5 years.
The Classic Brands has a gel-infused top layer and a stretch knit cover both which conform to your body to relieve pressure and stress.
This mattress is certipur-us certified for quality and your safety. It also comes with an impressive 25-year warranty.
Conclusion
In my opinion, the Modway Aveline Gel-infused memory foam is a sound investment if you are looking for value on a budget.
The 6-inch thick mattress makes a great choice not only for a college dorm but for a guestroom's or kid's bed.
Among other things, we really appreciate its breathability courtesy of the gel-infused layer and cover. This makes it a go-to mattress for people who hate sleeping hot.
Its excellent motion isolation, on the other hand, promises a night free from your partner's restlessness.
This mattress doesn't promise to last you a decade. But it does promise a worthwhile sleep and good rest in its 5-7 years of possible lifespan.