The Zinus 12-inch Gel-infused Green Tea memory foam mattress is currently the best-selling mattress from this manufacturer. If you are looking for another option we highly recommend the IDLE Mattress.
This mattress distinguishes itself from its siblings with the gel and green tea infusion technology. It's also among the most affordable mattresses on this manufacturer's list.
Here is the question: is this mattress really worth going for? Or should you spend on another slightly pricier model?
Let's find out in this Zinus 12'' mattress review!
What to Consider When Buying a Memory Foam Mattress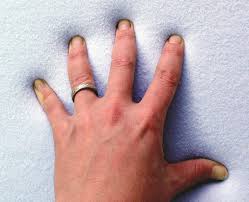 Memory foam currently rules the roost in the world of mattresses. True to its name, this material conforms to the sleeper's body for even weight dispersion.
This means that you get more support that leads to a deeper sleep experience compared to traditional mattresses.
Will any memory foam mattress fit the bill for you? No!
Just like other types of mattresses, there are a few considerations to keep in mind if you want to get the best out of your mattress.
The best memory foam mattresses can get really pricey. It can, therefore, be a very expensive mistake to fall for a mattress that won't meet your sleep needs.
As I have explained in my other article of the top 10 best mattresses reviews, mattress density and thickness are the key aspects to be on the lookout for when shopping for a new memory foam mattress.
Basically, density refers to how firm or soft a mattress feels. It boils down to how you like your sleeping surface.
Thickness speaks about the height of the mattress. This is a matter of preference as well. As a rule of thumb, go for a height that allows you (or the intended user) to get in and out of the bed with ease.
Memory foam mattresses suffer from heat retention. But most manufacturers are inventing ways to curb this menace.
If you have issues with sleeping hot, then you'll want to check out what technology the mattress uses to alleviate heat build-up.
Generally, density, thickness, and heat retention are the most important considerations from a comfortable sleep point of view.
Other important aspects worth considering include;
Certification (is it Certipur certified?)
Warranty
Shipping logistics
Zinus Gel-infused Green Tea Memory Foam Mattress: What is it?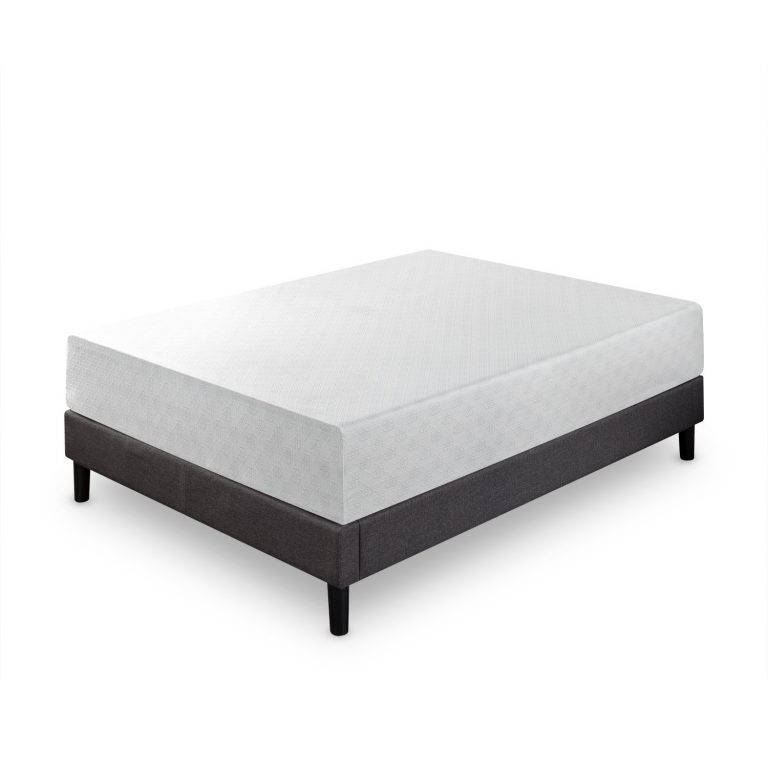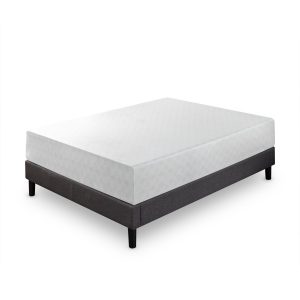 This is a sibling to the Zinus Cooling Gel mattress. The Gel-infused Tea memory foam mattress is an improved model.
Similar to its elder bro, it features a blend of gel to boost heat dispersion for a cool sleep experience.
In addition, it has green tea extract and castor seed oil. These 2 components aim at eliminating odors and keeping bacteria at bay.
This mattress is available in different thicknesses; 6, 8, 10, and 12. It also comes in 4 of the major mattress sizes King, Queen, Full, and Twin.
Who is this mattress for?
To start us off, the Zinus Green Tea mattress is a good bet if you are looking for an affordable mattress.
At slightly below three hundos, this mattress is a cut above the rest considering the gel and green tea extract technologies.
The gel infusion makes it a go-to choice for people who want a mattress that sleeps a little bit cooler.
Its affordability, on the other hand, makes it a viable choice for a guest's or kid's bed. It will also fit the bill if you are in need of a mattress for a college dorm.
This mattress isn't yours if;
Have issues with sleeping hot
Like sleeping on a hard surface
Generally dislike memory foam
Pros
Very affordable
It's comfortable
Great cushioning relieves pressure points
Excellent support across the sleeping surface
Cons
You'll need a solid base to curb the issue of sagging
Can get hot
In-depth Review of the Zinus Gel-infused Green Tea Mattress
Construction
How well a mattress performs in terms of support, comfort, and heat dissipation highly depends on its construction design.
By this, I mean the number of the layers plus their layout with respect to their characteristics. The top cover also matters a big deal.
The Zinus 12-inch Gel-infused Green tea extract mattress is a 5-layer (inclusive of the cover) mattress.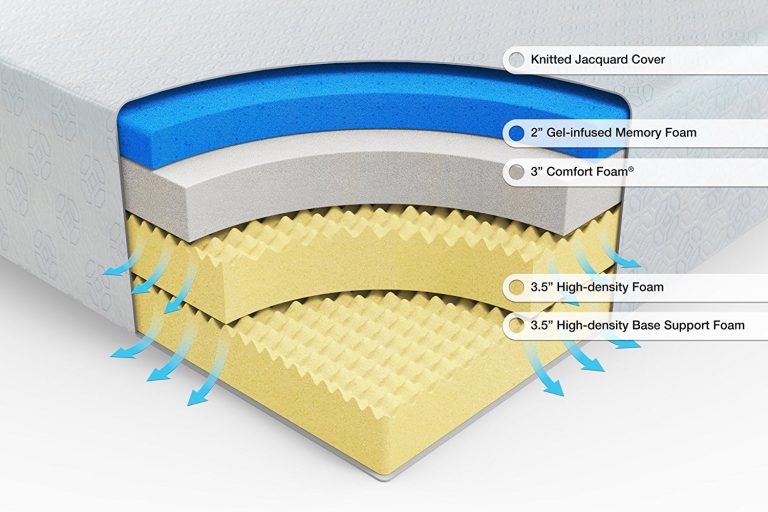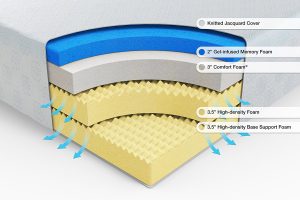 Jacquard weave cover
The topmost layer is a fabric-knitted jacquard weave cover. In case you are hearing this term for the first time, a jacquard weave is usually generally stronger and more resilient.
When used on a mattress cover, this weave gives it a soft feel that your fingers sink into. This means that the mattress comfort attributes start right off the cover.
1st Layer
The topmost layer of this mattress is a 2-inch soft gel-infused memory foam. This layer has a soft feeling and offers all the benefits that memory foam is known for (more about this later).
What makes this layer unique is the gel infusion. When used in memory foam, gel improves heat dissipation by pulling the heat away from you.
While it won't make you 'shiver in cold', it creates a slightly cooler sleeping surface compared to other non-gel foams.
This layer also has 3 other plant extracts that add to its versatility. Castor seed oil replaces some of the chemicals thereby reducing negative health issues.
ActivCharcoal and Green Tea extracts, on the other hand, absorb moisture and fight odors to enhance product freshness.
2nd layer
Next up is a 3-inch slightly denser comfort foam layer.  This layer adds some resistance so you won't sink through the first layer.
Basically, it allows the first layer to adjust itself to your body weight and shape while still being supportive.
3rd and 4th layers
The third and fourth layers feature 3.5'' of high-density foam each. These layers have egg crate convoluted design.
While the position of these layers makes it impossible to experience the pain-relieving attributes of the egg crate design, they promote good airflow beneath you. This reduces heat retention.
These high-density base layers also offer you even support across the bed. This makes the entire sleeping surface usable.
It's certipur-us certified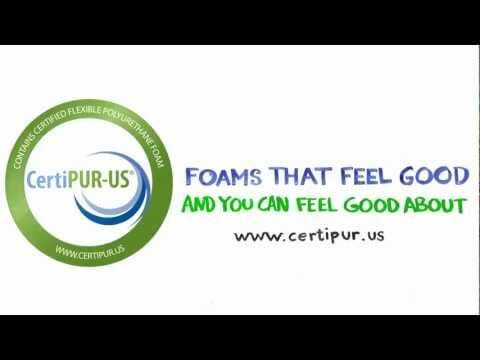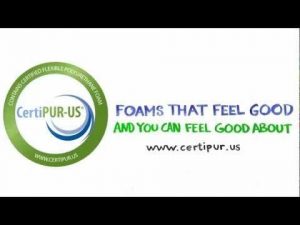 Speaking of construction, this mattress is made in China. I understand. This country raises eyebrows especially in terms of quality and on matters health.
The good news, however, is that the Zinus Green Tea mattress is Certipur-us certified. This should give you some degree of relief regarding the types of chemicals that the manufacturer uses.
How does this mattress perform?
Soft to medium firm density
This mattress has a soft to medium-firm feel. How you find it will depend on a few factors including your weight and sleeping postures. I would rate this mattress 6/10 with 10 being the firmest.
The good thing here is that this density can accommodate different sleepers with different weights and sleeping styles.
This makes it a reliable choice for partners who are always fighting over the right firmness level.
Pain relieving attributes
The majority of buyers note that this mattress has really helped in curbing joint aches and pains. We can attribute this to memory foam's conformability and even support.
The 4 layers with varying density levels also allow your joints to sink into the mattress. This offers a soothing massage that minimizes aches and pains.
Motion isolation
Memory foam generally beats all other types of mattresses on this front. The Zinus Green Tea mattress is no exception.
A mattress with superb motion isolation means that your partner's or pet's movements won't disturb your sleep.
This is a biggie feature considering that your next day's mood depends on the quality of your sleep.
Temperature regulation
This manufacturer brings together several technologies to minimize heat retention. The gel-infused layer, for instance, has perforations that do a great job of pulling the heat from your body.
The 3rd and 4th layers also have egg crate convoluted design that allows air to flow through. This takes temperature regulation a notch higher.
Well, I don't actually mean that this mattress will sleep cold. Most users still report that it gets hot for them. So, if you are super sensitive to heat, this mattress might not be yours.
Edge support
True to memory foam mattresses, the Zinus does suffer from poor edge support. This might be an issue especially if you are heavy and you like sleeping along the edge.
Off-gassing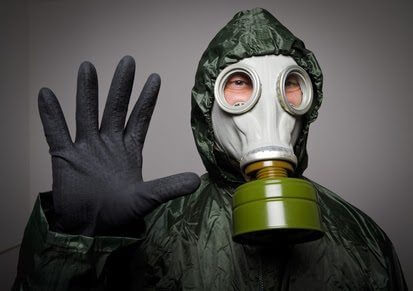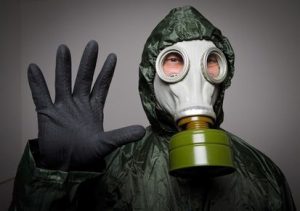 This mattress receives both positive and negative reports regarding this issue. Basically, memory foam mattresses have a weird 'new mattress smell' when new.
Although a good number of the buyers report that they didn't notice any smell, a few of them say that the smell was horrific at first.
If you are sensitive to chemical smells, you might want to air the mattress for about 48 hours first.
Durability
The high-density base layers in mattress strongly suggest that you'll get several years of usage from this mattress. However, do know that it can't compare to other high-end models the likes of the Live and Sleep Classic.
Is it good for sex?
I would say this matters with what you are looking for in a good mattress for sex. Considering its cooling technologies, the Zinus Green tea mattress is a good bet if non-gel memory foam mattresses make you sweat a lot during intimacy.
In addition, its excellent motion isolation means that you can do your thing without attracting unwanted attention.
On the downside, it might not be the best for couples who want to utilize every inch along the edges.
Additional information
Availability
You can get this mattress on Amazon or directly from Zinus' website. It ships via FedEx and might take 2-3 days.
Warranty and Sleep Trial
This mattress comes with a 100-night home trial. You can ship it within this period for an exchange.
You also get 10 years worth of limited warranty. This makes it a worry-free purchase.
What do other users say about it?
Going through the reviews sections of various online sellers, this mattress attracts both positive and negative reports. The positive praises seem to take the cake though.
Most people that the Zinus Green Tea mattress hits the right buttons in terms of support and comfort. In fact, an impressive number of them highly praise it for its pain-relieving characteristics.
On the flipside, several of them report that it gets a little bit hot even with the gel infusion technology.
Need more options?
LUCID 10-Inch Gel Memory Foam Mattress

If heat retention is a serious issue to your sleep, then the Lucid Gel memory foam mattress might suit you.
Unlike the Zinus, the Lucid is a 2-layer mattress featuring a 2.5'' gel-infused layer and a 7.5'' base layer.
Another impressive difference is that it has Tencel blend cover. This is not only good for durability, but it also boosts breathability and moisture control.
While what we have here is the 10-inch model, you could also get in 8 and 12-inch versions. It's also certipur-us certified and comes with a 25-year warranty.
Signature Sleep Memoir Memory Foam Mattress (10-inch)
The Signature Sleep Memoir might make a really good bet if durability is a great concern to you. This mattress boosts its years of usage by eliminating the gel layer that is known to increase the rate of sagging in mattresses.
But what's more impressive is that there are very few cases of sleeping hot with this mattress. Its construction features a soft breathable knit cover, fire retardant barrier, memory foam, and a high-density base foam.
Sweetnight Gel-infused Memory foam
If you are looking for a high-quality mattress and have a flexible budget, then the Sweetnight mattress needs your attention.
This is the priciest mattress on this list. But it also promises the best performance in terms of durability.
The Sweetnight mattress is a 12-inch model featuring a 3-inch gel-infused memory foam layer. Most homeowners report high levels of comfort with incredible pain relief and top-level thermal regulation.
Unlike other mattresses, this model uses a soft rayon cotton cover that is both hypoallergenic and cool to sleep on.
Conclusion
It's undeniable that memory foam is among the best choices when it comes to purchasing a new mattress.
This material ticks a lot of boxes in a bid to give you a cool night's sleep full of rest. First, it has excellent pressure point relief thanks to its ability to conform and contour to your body shape.
It also performs excellently in absorbing motion to minimize disturbances besides mitigating dust mite invasion.
We can confidently affirm to you that the Zinus Gel Infused Green Tea mattress is worth checking out especially if you don't have strict thermal regulation requirements.