What's in your mind, a soft yet supportive, high-quality, USA-made mattress that won't cost you the earth?
Since you are reading this review, the chances are that you are eyeing the Dreamfoam Bedding Arctic Dreams mattress, right?
You must be wondering, besides being soft, how does this mattress perform in terms of support and comfort? Does it retain heat? Does it offer good value for your money?
Find out this and more in our Dreamfoam Bedding Arctic Dreams mattress review.
What features should you look for when buying a memory foam mattress?
Let's start here, "who should buy a memory foam mattress?'' While this material isn't a magic wand for everyone, millions of people swear by it today.
It is famous for offering a sweet spot between support and comfort without that 'rolling' feeling that innerspring mattresses have. It also gets a lot of praise for its ability to minimize spinal and joint pain and pressure points.
Unfortunately, it's not the best for people who sleep overly hot. While most manufacturers today have come up with ways of curbing heat retention in memory foam, most people who suffer from the slightest heat increments still find it uncomfortable.
An alternative for this might be hybrid mattresses that feature layers of memory foam atop a system of coils. The open spaces between the springs help in regulating the temperatures and might, therefore, offer a cooler sleeping surface. See our recommendation for the best hybrid memory foam mattress here.
When buying a memory foam mattress, consider;
Its country of origin and certification- mattresses with Certipur-us or OEKO-TEX certifications are your surest bets in terms of safety and quality
The type of memory foam (traditional, plant-based, or gel-infused)
Density of the mattress- the heavier you are, the denser your ideal mattress should be. Medium-firm mattresses tend to cater to a larger population with different weight and sleeping postures
Thickness of the mattress- thick, high-density mattresses tend to last the longest
Whether the manufacturer allows you to test the mattress at home
The warranty- the longer the warranty, the better for you
Arctic Dreams Mattress- What is it?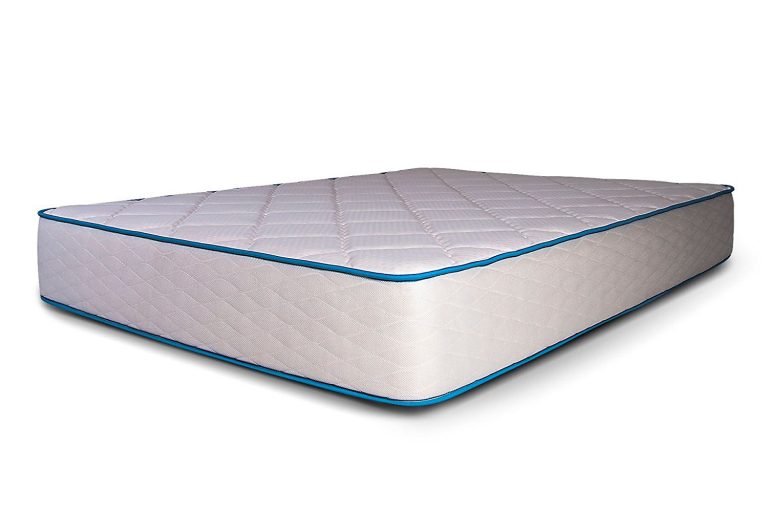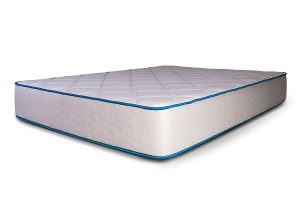 This is a low-cost memory foam mattress by Dreamfoam Bedding. Dreamfoam Bedding is a USA-based brand and a family-owned manufacturer that takes pride in using 'all-USA' materials.
This mattress is available in a range of thicknesses; 8, 10, and 12 inches. You could also get it in any size from twin to King depending on your needs.
The 10-inch mattress that we are looking at here has 3 construction layers including this manufacturer's popular Energex gel foam.
What's unique about the Energex layer is that it combines memory foam and latex. Thus, you get the conforming properties of Visco foam plus the bounciness and springiness of latex.
This mattress is a sibling to several other mattresses from Dreamfoam Bedding including the Ultimate Dreams 9-inch Crazy Euro Top.
In terms of competition, the Arctic Dreams compares to the Zinus 10-inch Responsive Memory Foam mattress. These 2 mattresses have a firm feel and fall within the same price ballpark.
The Arctic mattress might suit you if you;
Are looking for a medium-firm mattress
Have a huge stature and sink too much into a soft mattress
Are looking for an affordable mattress
Want a USA-made mattress
Are in need of a bouncy memory foam mattress
Want a mattress from a reputable company
Are looking for a mattress that sleeps cool
Need a mattress with a good trial period and long warranty
This mattress might not be a good match if you;
Are looking for a rock-firm mattress
Want a deluxe mattress- the Arctic is a simple mattress with no frills
Pros
Comes at a great price
Has excellent and even weight distribution
It's both comfortable and supportive
Minimizes motion transfer for a deep, restful sleep
Available in different options
Has minimal off-gassing issues
It sleeps cool
Cons
It might be a little bit softer for some users
Loses its firmness along the edges over time
Country of origin and Certification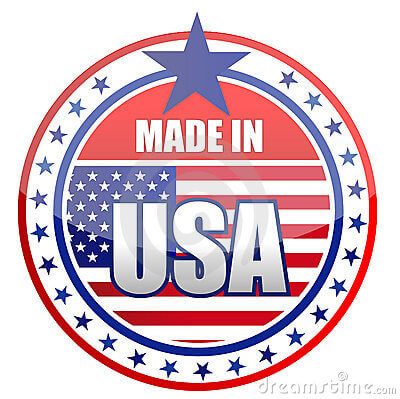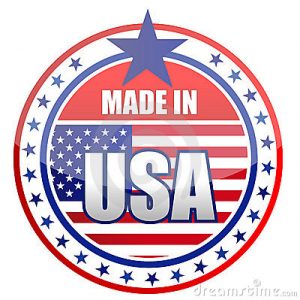 The good news with the Arctic is that it is a product of the USA and has Certipur-us certification. This is an assurance that it is made of high-quality materials. The certification also assures you that it has no PBDEs, TDCPP, TCEP, ozone depleters, formaldehyde, and heavy metals.
Construction and Material Composition
The Arctic Dreams has 3 layers that make up its 10'' thickness. Here is a glimpse of what's inside the cover;
Comfort Layer
The first layer that your body gets in contact with is a 0.75-inch super soft foam. This layer has a pampering smooth feel and offers the initial comfort immediately you lie on the mattress.
Transition Layer
The transition layer of this mattress features 3 inches of Dreamfoam Bedding's Energex Gel Layer. I have to say that this is the meaty section of this mattress and will, therefore, require a special mention.
This layer features a blend of memory foam and latex. What this means is that you get the benefits of these 2 technologies in one mattress.
For instance, this special foam gives this mattress the bounce and the speedy recovery of latex. You also benefit from the ultimate support of memory foam.
The best part, however, is that it has gel-infusion technology. This helps in curbing memory foam's greatest drawback; heat retention.
Base layer
This mattress' base section is a 6.25-inch high-density foam that supports the other layers besides being the foundational base. Its high-density also offers some form of support to heavy sleepers who sleep on their side and stomach.
Cover
Besides giving a mattress some degree of aesthetics, the cover also plays a role in the overall comfort and feel.
Dreamfoam Bedding uses a blend of cotton and stretchy polyester fabric for the Arctic's cover. This blend gives it an impressively soft and stretchy feeling besides making it breathable.
Sleeping on the Arctic Dream Cooling Gel Mattress
Comfort and support
The Arctic has a medium-firm feeling. Comparing it with other mattresses that offer the same level of firmness, I can confidently say that this one offers a truly medium firmness feel. I would rate it 5 on a 1-10 firmness scale.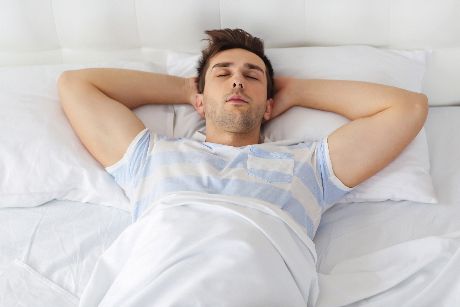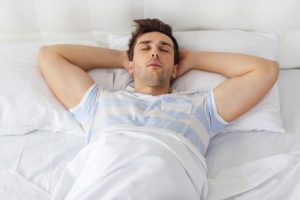 This firmness level gives this mattress a good level of comfort for those who love sleeping on a plush mattress.
What's interesting is that the comfort and transition layers add up to approximately 3.75 inches. This means that there won't be that excessive sinkage feeling that makes thick memory foam mattresses unpleasant.
Speaking of comfort, the Energex layer means speedy response time as you change positions. Thus, you won't feel stuck or trapped in the mattress.
Support
Support in memory foam mattresses depends on the firmness level vs. your favorite sleeping postures and weight.
In my opinion, this mattress will offer excellent support to anyone who doesn't weigh over 230 pounds. If you weight over this, I would suggest that you get the 12-inch model that can support up to 400lbs. You might experience some degree of sinkage if you weigh 180-230 pounds. But there shouldn't be that trapped feeling considering the first 2 layers' thickness.
Bounce
Memory foam mattresses are the poorest performers at this front. The Energex layer of the Arctic makes it an exception though.
This mattress has a notable degree of bounce albeit not as much as you'd experience on an innerspring mattress. This bounciness helps in negating the stuck feeling that memory foam causes. It also makes it easy to get out of bed.
Motion isolation
The fact that this mattress is made of memory foam is a guarantee that your partner's movement on the bed won't affect your rest. In fact, this is one of the reasons why most of its previous users praise it so much.
Back pain relief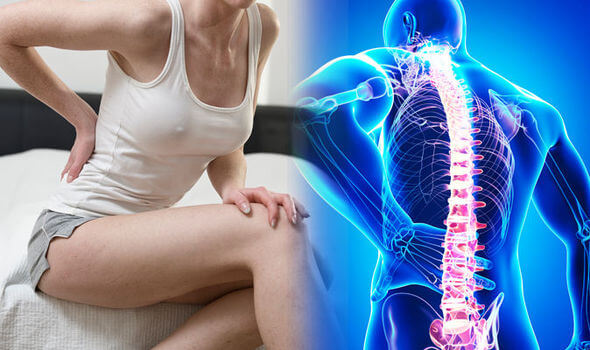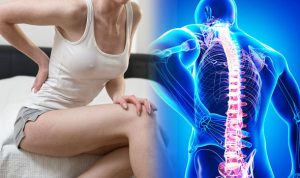 The Arctic has received both negative and positive praises here. A high percentage of its users find it both comfortable and supportive and good for back pain relief.
However, sleepers with a huge stature report that it is notably softer and, therefore, lacks enough support for their backs.
If you weigh 150-230lbs, sleep on your stomach or side, and have back pain issues, you might want to go with a slightly firmer mattress. Check out our other list of the best mattresses for back pain here.
Previous Users' Feedback
As usual, we did scour the internet for a glimpse of what previous users have to say about this mattress. Most reviewers on Amazon, are excited that this mattress is wholly made in the USA.
They also appreciate that it sets up easily and has almost no chemical smell. A good percentage of them also appreciate that it helps in soothing and curbing spinal and back pains.
Alternative mattresses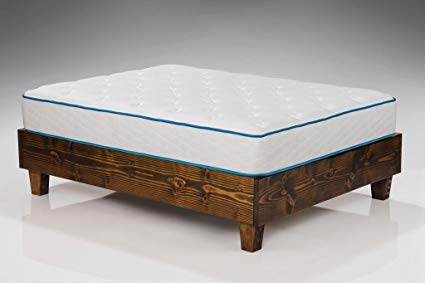 The Slumber Essentials might suit you if you are looking for a slightly firmer mattress. While it's sold as a medium-firm mattress, this model is slightly firmer than the Arctic. It might, therefore, offer a little more support for people with back pain issues.
This mattress is slightly pricier than the Arctic. But that's because it is also slightly thicker at 12 inches. Interestingly, it still has the Energex layer that combines latex, memory foam, and gel. Thus, you should expect an incredible response, some degree of bounce and a cooler sleeping surface.
Classic Brands Cool Gel Memory Foam Mattress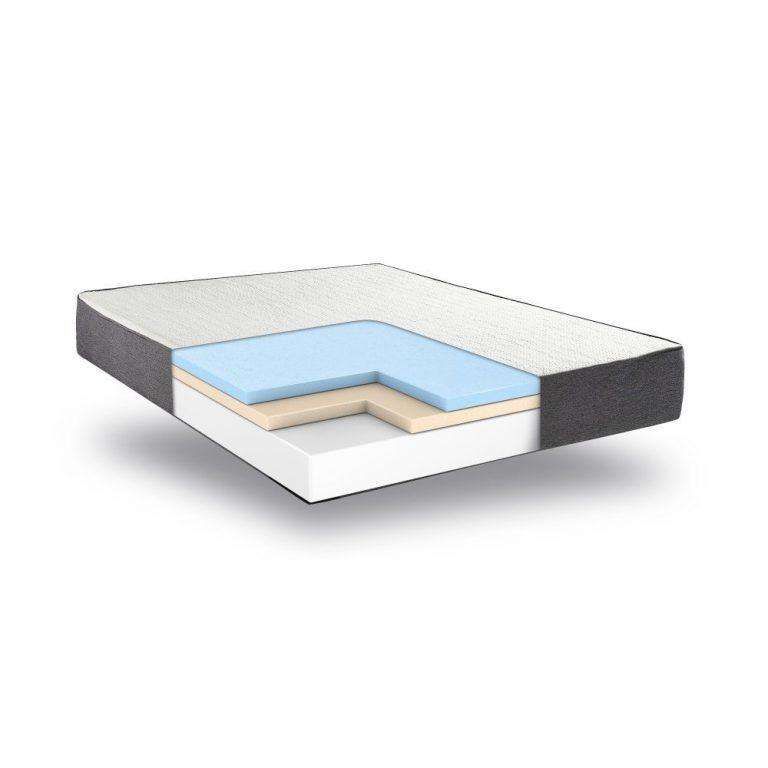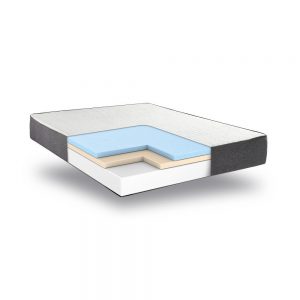 The Classic Brands Cool Gel is a product of China. Worry not though since it is Certipur-us certified for your health's safety. Mind you, this is among the most popular mattresses online today.
This is a 4-layer mattress. It boasts 2'' of gel memory foam, 2 layers of 2-inch soft polyfoam, and 4.5'' of high-density base foam. This mattress ranks slightly on the softer side and might, therefore, cater to small-to-medium stature sleepers the best.
Most of its users appreciate that it does not sleep hot. They also report that it is a good performer in minimizing back pains and pressure points.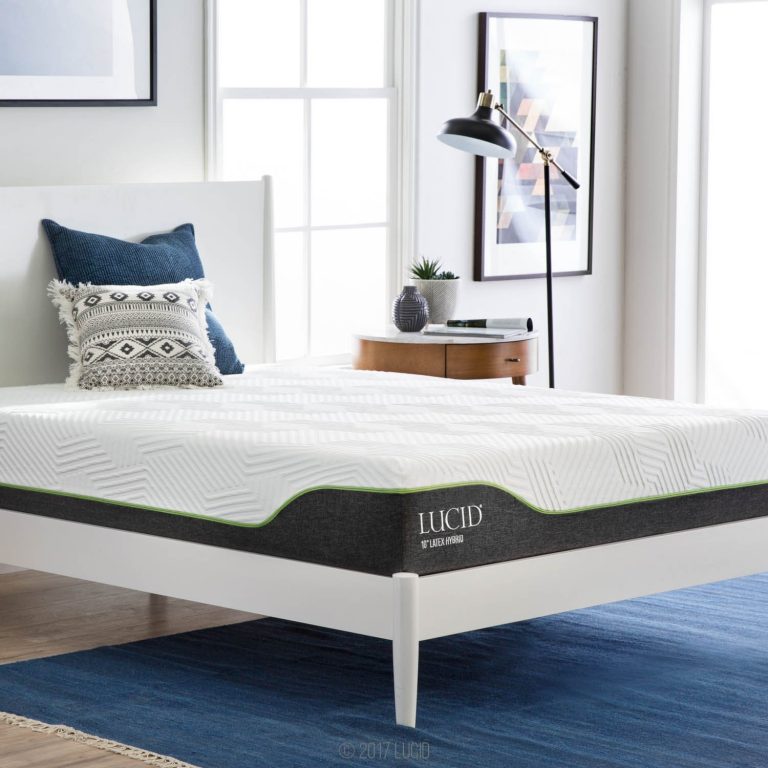 If support and excellent pain relief top your must-have list, then this Latex mattress is what you need. Unlike our previous recommendation, this is a hybrid mattress combining a coil system, memory foam, and latex technologies.
This mattress has a medium-firm feel but will definitely outdo all other mattresses here in terms of support. The synthetic latex plus independently encased coils offer plenty of support and faster response when changing positions.
The memory foam layer, on the other side, offers a good hug for a good, deep rest and excellent motion isolation.
Conclusion
At the price that the Arctic Dreams comes at, I would not hesitate to recommend it to anyone. This mattress' blend of latex and memory foam makes it a good choice for people with back pain issues.
It's also a good choice for people who sleep hot at night thanks to its gel-infusion and cotton cover. Even better, we appreciate that it is wholly made in the USA and has the certipur-us nod for safety.
To make it even more interesting, you get a 120-night trial period and 10 years worth of warranty.