Those few hours that you spend in bed each night will determine whether you seize the coming day or stagger your way through it. It all comes down to the quality of your sleep. To maximise the sleep quality, you need a top notch mattress. Today we shine the spotlight on one of the most exciting mattresses on the current market – the Sherman 'Just Prefect.'
Sherman Just Perfect Key Specs (Queen)
Max weight limit – 260 kg
Mattress weight – 35 kg
Spring Count – 720
Mattress Height – 30 cm
Wire Coil Gauge – Top = 1.8 mm, Centre = 1.9 mm, End = 1.8 mm
Just Perfect Overview
Sherman are a 100% owned and operated Australian company. The Just Perfect is affectionately known as their 'Goldilocks' mattress because it provides the perfect blend of comfort, support and price. It sits in the middle of the Sherman mattress range.

The Just Perfect provides you with a medium level of support. On a scale between 0 (very soft) and 10 (very firm), this mattress comes out as a 6. The outer layer consists of a blend of polyester and cotton. This provides you with a sumptuous feel that you would normally associate with more expensive mattresses.

The second layer consists of a 30 mm memory foam layer at 40 kg density, providing you with body conforming properties that deliver a superior level of comfort. Sitting underneath the memory foam is a full 40 mm layer of premium foam at 22 kg density, which does a great job of absorbing your body weight.

The main support structure of the Just Perfect mattress is made up of Sherman's signature pocket spring system. It provides you with 720 individually pocketed springs. That means that your partner won't be disturbed by your movement throughout the night. At the same time, it provides you with the ideal blend of support and contouring.

This delivers excellent spinal support, while being strong enough for people of all sizes.
Value for Money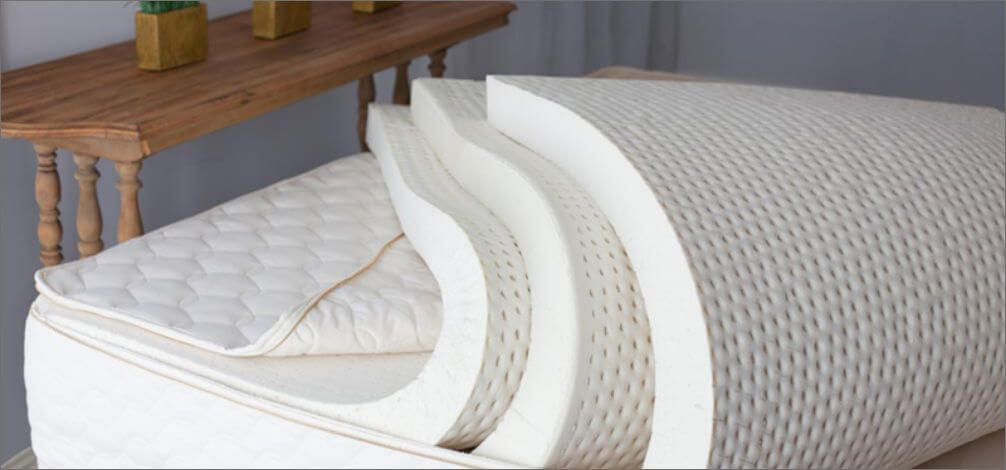 The Sherman Just Perfect mattress represents incredible value for money. In terms of responsiveness, comfort and support. Because they sell direct to the customer from their website, Sherman is able to offer prices that are around half what you'd pay if you bought a mattress from a retail store.

The value for money of your purchase of a Just Perfect mattress goes even further with the addition of a complimentary mattress protector and a woven cloth mattress storage bag.

Sherman offers an impressive 100 night free trial period on this and all of their other mattresses. Your purchase also comes with a 10 year warranty.
Sizes
The Sherman Just Perfect mattress in three sizes:

Double – $1199
Queen – $1299
King – $1399
Criteria Rating
We rated the Sherman Just Perfect on 5 key mattress buying criteria (Rating Scale 1-5 Stars):

Comfort – Our Rating = 5 Stars
Partner Disturbance – Our Rating = 4.5 Stars
Spinal Support – Our Rating = 5 Stars
Build Quality – Our Rating = 5 Stars
Price = Our Rating = 5 Stars
Showroom
Sherman Mattresses have a showroom in Abbotsford, Melbourne. So, if you live in Melbourne, you can visit the showroom to try the mattress before you buy. Remember, though, if you can't get to the showroom, Sherman offers an unprecedented 100 nights trial. Sherman does ask that you try the mattress for at least 30 days in order to give sufficient time for your body to adjust it. If, after that, you decide that it's not for you, Sherman will come and pick up the mattress and provide you with a no questions asked 100% refund.

You should also be aware that the Abbotsford showroom will be closed as Melbourne experiences Stage 3 Covid-19 restrictions.

The showroom address is:

2/663 Victoria Street
Abbotsford VIC 3067
Delivery
Sherman deliver their mattresses to New South Wales, Victoria and Queensland. They have recently extended their free delivery area.You can see whether you fall into the free delivery area here.

Sherman provides a white glove delivery service with all of their mattresses. That means that the guys who deliver you mattress will do so with the utmost care, fitting it onto your bed.
Our Verdict
The Sherman Just Perfect Mattress is a premium quality medium support mattress that is available at an unbeatable price point. Partner disturbance is minimized thanks to the 720 individual pocket springs, while the level of spinal support, comfort and contouring are all excellent. Throw in their 100 night free trial and 10 year warranty and it's easy to see why the Sherman Just Perfect was awarded Australia's 'best value' mattress of 2021.