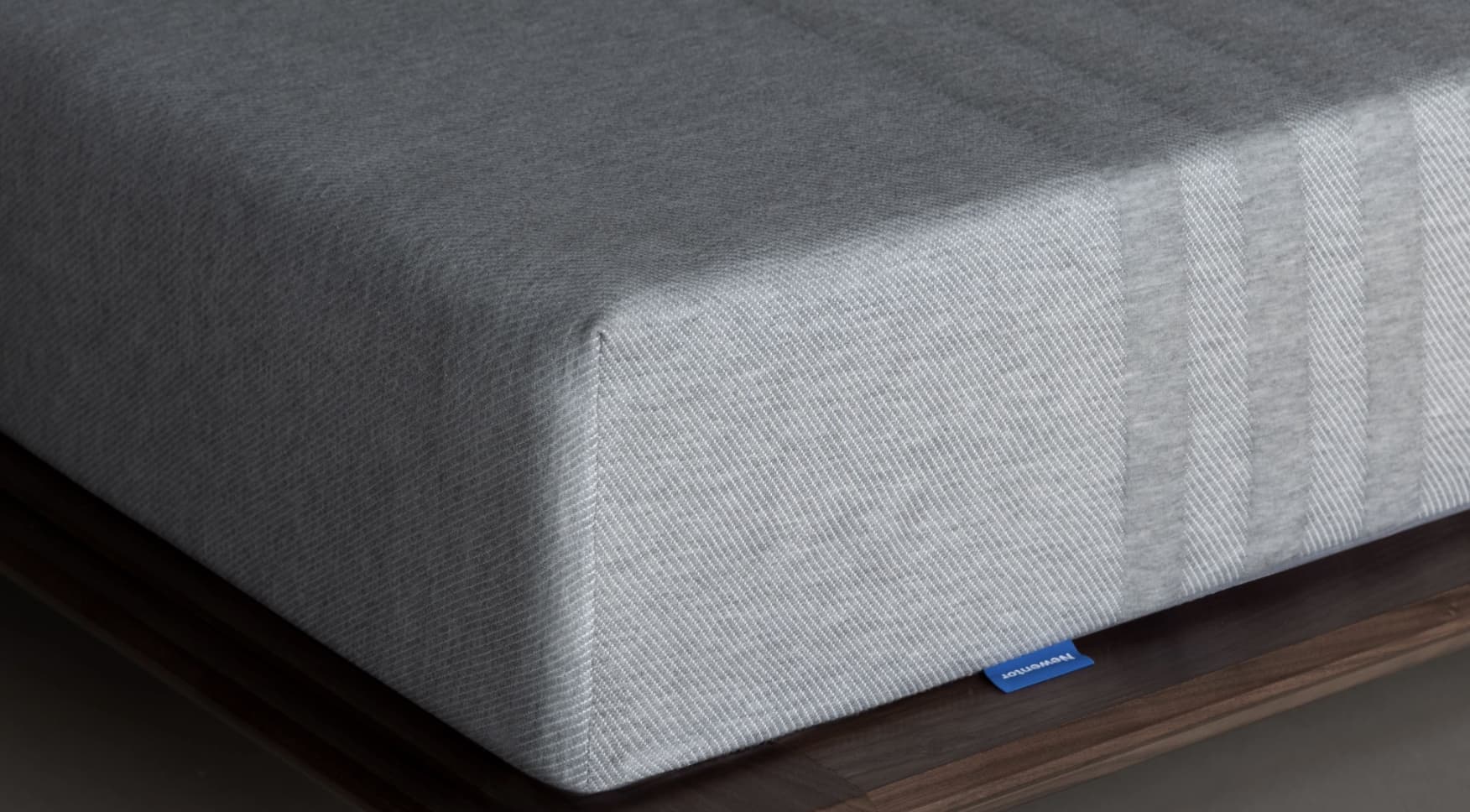 In this article, we'll discuss the Newentor Hesperis mattress. If you're on the lookout for a new mattress, this might be what you need. We'll first list down a few important features about the mattress and who it's best for and then go into the details. Let's get started!
Features
Type: Foam
Firmness level: Medium
Material: Memory Foam, Bamboo
Height: 22 cm
Trial period: 120 nights
Warranty: 10 years
Price range: $500 to $1500
Shipping method: Free
Color: Gray
OEKO-Tex Certified
The Newentor is best for:
Individuals who are looking for a soft to medium mattress with minimal movement
People who want a tall mattress
Hot sleepers who want a temperature-neutral mattress
Customers who prefer an environmentally-friendly mattress
Back and stomach sleepers
The Newentor is not recommended for:
Heavyweight individuals
Sleepers with back pain (who would benefit more from a hard mattress)
What is the Newentor mattress made of?
The Newentor mattress consists of five different layers. Let's take a look at them.
● Natural Coconut Cover
For starters, the Newentor mattress comes with a natural coconut cover i.e. 25% coconut fiber and bamboo fiber textile.
What's impressive about this cover is that it doesn't retain heat, so you'll remain cool and dry all night long. What's more, the cover is 100% eco-friendly, breathable, and is incredibly soft to touch. Plus, it's washing-machine friendly, which means it won't be a hassle to wash (but make sure to keep the temperature under 30°C).
You can also remove the cover to flip the inner foam layers.
● Gel-Visco Memory Foam
Next comes the Gel-Visco Memory Foam layer, which is 4 cm thick. Unlike most mattresses that retain a lot of heat, the memory foam in the Newentor maintains a perfectly stable sleeping temperature. Plus, its pressure-relief feature works extremely well for soothing sore muscles.
● High-Density Q-Stretch Foam
The second foam layer — high-density Q-stretch foam — is 2 cm thick and is firmer than the Gel-Visco memory foam layer. It doesn't let the mattress collapse, providing the body with optimal support when you're lying down or getting back up. The firm nature of this layer also means that it will keep your spine perfectly aligned.
● Highly Elastic Comfort Foam
Forming the main support of the mattress, the highly elastic comfort foam layer is 16 cm thick and responsible for most of the mattress' firmness. The best thing about this layer is the ergonomic cutting process used in its construction. Meaning that it is designed to conform to your spine's natural curves perfectly and keep it aligned.
● Anti-Slip Foam
Lastly, the anti-slip bottom contains a grippy backing material to keep the mattress securely in its place. This will prevent the mattress from moving while you sleep.
What are the available sizes?
You can buy the mattress in seven different sizes, including:
Super King (203×203×22cm)
King (188×203×22cm)
Queen (153×203×22cm)
Double (137×188×22cm)
King Single (107×203×22cm)
Long Single (92×203×22cm)
Single (92×188×22cm)
Delivery & Packaging
The Newentor mattress can be easily ordered online. Luckily, you won't have to pay any delivery charges.
The mattress comes in a tough, secure box with a set of instructions on the side that guides you on how to unbox it safely. All you then need to do is unwrap the thing, roll it out, and transfer it to your bed. You may need an extra set of hands to unbox the mattress because a bit heavy.
Also, the box comes with a special cutter to unwrap the mattress. While this is convenient, it can cut your skin or the mattress, so make sure that you unwrap the mattress carefully. Or better yet, skip the cutter altogether and use a good old pair of scissors.
Ideally, you should leave the mattress for up to 72 hours after unpacking it so it can get into the right shape. If you're short on time, simply unbox the mattress in the morning and it will be ready by the time you go to bed at night.
The good thing about the Newentor is that it doesn't have that overbearing chemical smell that usually comes with mattresses. It still comes with some smell but leaving your windows open for a few hours should get rid of that.
Level of Comfort
Depending on where you lie on the bed, the mattress provides varying levels of support because it consists of seven different zones of firmness.
Starting with the top where the head goes, it is soft to medium. The middle part is of medium firmness and the center — where the center of the body goes — is medium to hard. And then gradually, the mattress gets softer as you move downwards towards the bottom.
Overall, the mattress is soft to medium in terms of firmness and is perfect for most types of sleepers, including side, back, and stomach sleepers.
Trial Period
The trial period lasts for 120 nights. If the mattress doesn't suit you, the company will reimburse you the full purchase price. And best of all, the mattress you return will go to a local charity.
Why We Love It
There are many reasons why we feel the Newentor provides a lot of value for its price. But here are four reasons why we think you should try it.
● Adjustable Design
With 3 firm memory foam layers, you can switch the comfort layers into different positions to provide the best sleeping experience as per your needs. You can separate the comfort layers via a zip mechanism located at the underside of the mattress. Just remember to use a gentle, slow motion when using the zip instead of a strong, forceful one — you don't want to get it stuck.
● Stays Dry & Cool All Night Long
Our favorite thing about the Newentor mattress is its built-in air circulation mechanism. It comes with pin-core holes that allow air to flow freely through the mattress layers, which lets it breathe and keeps your body temperature cool all night long.
● Eco-Friendly
All consumers concerned about the environment will be delighted to know that Newentor's coconut fiber cover is 100% eco-friendly. It's also skin-friendly and antibacterial, which makes it great for people with sensitive skin.
● 7-Zone Body Support
You'll be glad to know that the mattress comes with 7-zone body support. Meaning that it is cut into 7-zone ergonomic sections that support different pressure points of your body, including the head, shoulders, waist, hips, lower thighs, and feet. This ensures optimal orthopedic adaptation to your body and healthy support for your spine in every sleeping position.
The Verdict
Overall, the Newentor Hesperis mattress is an excellent buy if you're looking for an all-foam mattress at a relatively low price point. It's incredibly lightweight and you can customize the firmness to your liking. It's also eco-friendly, which serves as the cherry on top!