You may be torn between two of the most popular mattresses available online. Here we hope to answer the question… which one is better Leesa vs Simba? The answer may surprise you…
So which one is the best?
Simply because of having the best deals, we believe Leesa is the better choice!
Introducing Simba and Leesa
Both the Leesa and the Simba are modern mattresses constructed of several layers. While they both represent good value for money, there are some differences. We all have different requirements when it comes to mattresses. Some of us prefer a firm mattress, finding a soft mattress gives us an aching back in the morning. Others will prefer a mattress made specifically for the position we sleep in. If you share a bed with someone who fidgets a lot, then a mattress with low motion transfer will be high on your list of priorities. The more you look into your needs, the more complicated it all seems to get!
Research is really important when it comes to choosing a mattress. You're going to be spending a lot of time sleeping on it, so it needs to be comfortable for you.
We will now take a look at two popular mattresses, the Leesa and the Simba. Perhaps one of these will be your perfect mattress?
Which one is the best price – and who has the best deals?
Simba comes in a little less expensive, but this all depends on the size.
Leesa, although a little more expensive, is available on Amazon Prime, and has more 5 star reviews.
Both the Leesa and Simba mattresses can be ordered online for home delivery. Perfect if you don't have a vehicle, or your car isn't very spacious. Choose either of these mattresses and you have the chance to return your mattress for a refund if you are unhappy with it within the first 100 nights. You'll get a ten year warranty whichever mattress you choose and both offer interest credit if you'd like to spread the payments for your mattress or buy now and pay later.
So, so far they are pretty much equal!
The Simba mattress does come in a slightly wider range of sizes than the Leesa, so if your bed is a more unusual size you may need to look at the Simba. But, if you're looking for a good price on a standard sized mattress, the Leesa does come out a little cheaper than the Simba.
Delivery
One difference that may affect your choice, is the time it takes for delivery of the mattresses. The Simba mattress will be delivered next day, at no extra charge, as long as you place your order before 4pm. The Leesa mattress on the other hand, is made to order and so you'll have to wait 5-10 working days for delivery. if you've already disposed of your old mattress, this could be problematic.
Unpacking your mattress
Both the Simba and the Leesa come well packaged. They are compressed and delivered in a handy box making it easy for you to move to where you want it. It's a good idea to unpack your mattress in the room where you're going to be using your mattress as they are much harder to move about once they've decompressed and gained in size!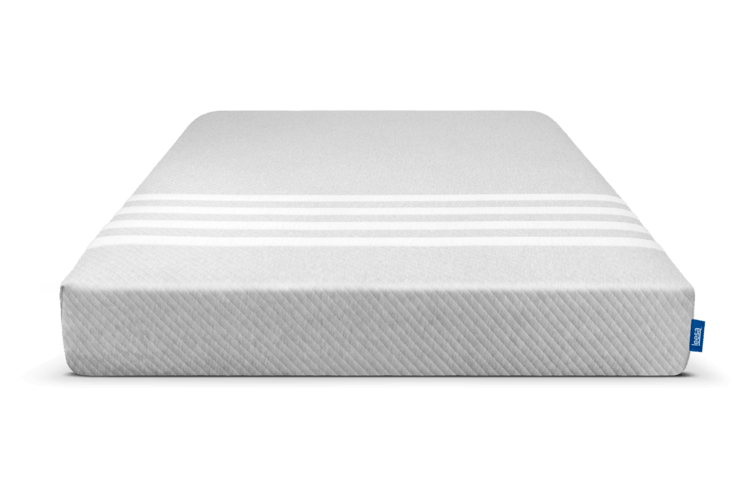 What's under the cover?
While at first glance these two mattresses might look similar, under the cover they are very different. The Leesa mattress is made up of 3 layers of foam, while the Simba mattress is a hybrid mattress, this means that as well as foam layers, it also have a layer of microcoils. In total the Simba mattress gives you four different layers.
The layers of the Leesa mattress
As we've said, the Leesa is made up of 3 layers of foam. At the bottom of the mattress is the base layer. This is made of high density foam and is 6 inches deep. While it's dense, this layer is also breathable, so it will help to keep you nice and cool at night. The next layer is made of memory foam and this is 2 inches deep. This memory foam layer is supportive, comfortable and it will help to relieve pressure. The final layer is made up of Avena foam. This is a special type of foam developed especially for the Leesa mattress. It offers the cooling properties of latex foam, but it's more durable. Avena foam is also very good for limiting motion transfer. When you sleep on Avena foam, you won't notice your partner moving about so much. This is great if you share a bed with someone who moves about a lot, or if you both get in and out of bed at different times. You're less likely to be disturbed.
The layers of the Simba mattress
Now on to the Simba mattress. The base layer is similar to that of the Leesa. It's made from a supportive foam to help give the mattress a good shape. The next layer is the memory foam layer for support and pressure relief. The next layer is where it all gets different. On the Simba, you get a layer of microcoils encased in foam. This makes the mattress more bouncy. The final layer on the Simba is a layer of latex foam. Latex foam is well known for its' cooling properties so if you tend to feel too hot at night on memory foam, latex foam could just solve your problem.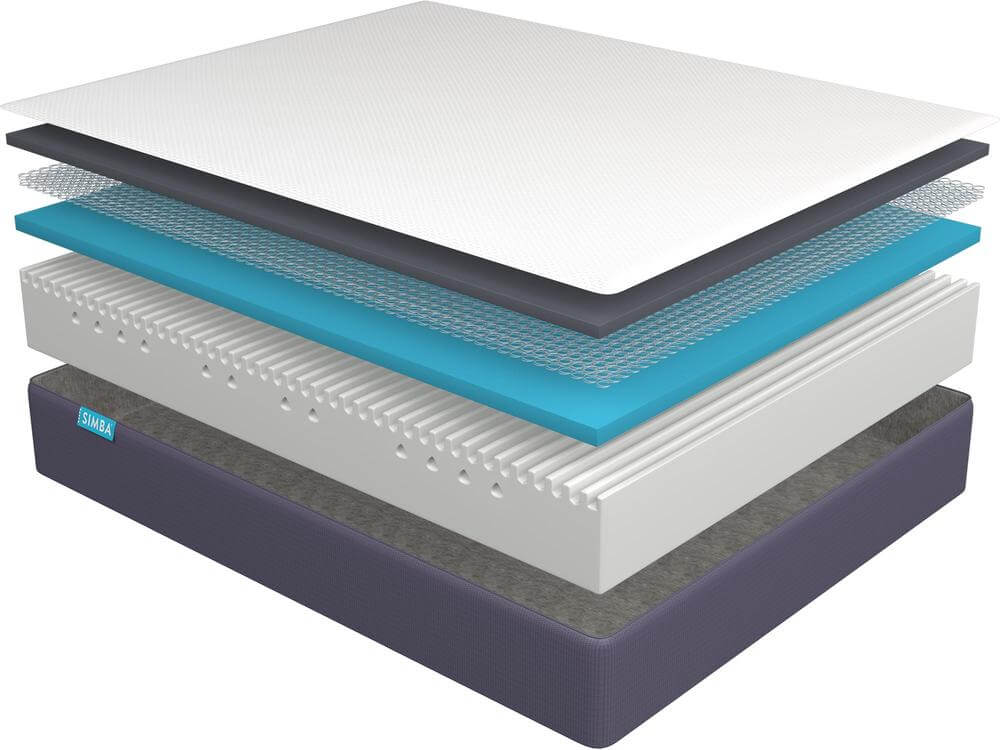 The Sleep Test
When it comes to the level of firmness, both mattresses are pretty similar, both being medium firm. The Leesa we found moulded nicely to our bodies without leaving us feeling too engulfed in it. They seem to have got this just spot on. The Leesa mattress was comfortable, regardless of which position you sleep in. The Simba we found quite bouncy. It depends on your preferences whether this is a good thing or not! We found the Simba very cosy and comforting as you do sink into it nicely, however, our testers who sleep on their stomach thought that they sunk into it a little too much, so this mattress might be better for those who sleep on their back. If you're looking for good edge support, the Simba was a clear winner, the edge support on the Leesa was somewhat lacking.
Simba vs Leesa – The Verdict
We recommend the Leesa mattress.
We're pretty much stumped on picking one over the other as the quality is very similar. We would recommend you taking a look on both the links below to see what the best deal and price right now is.