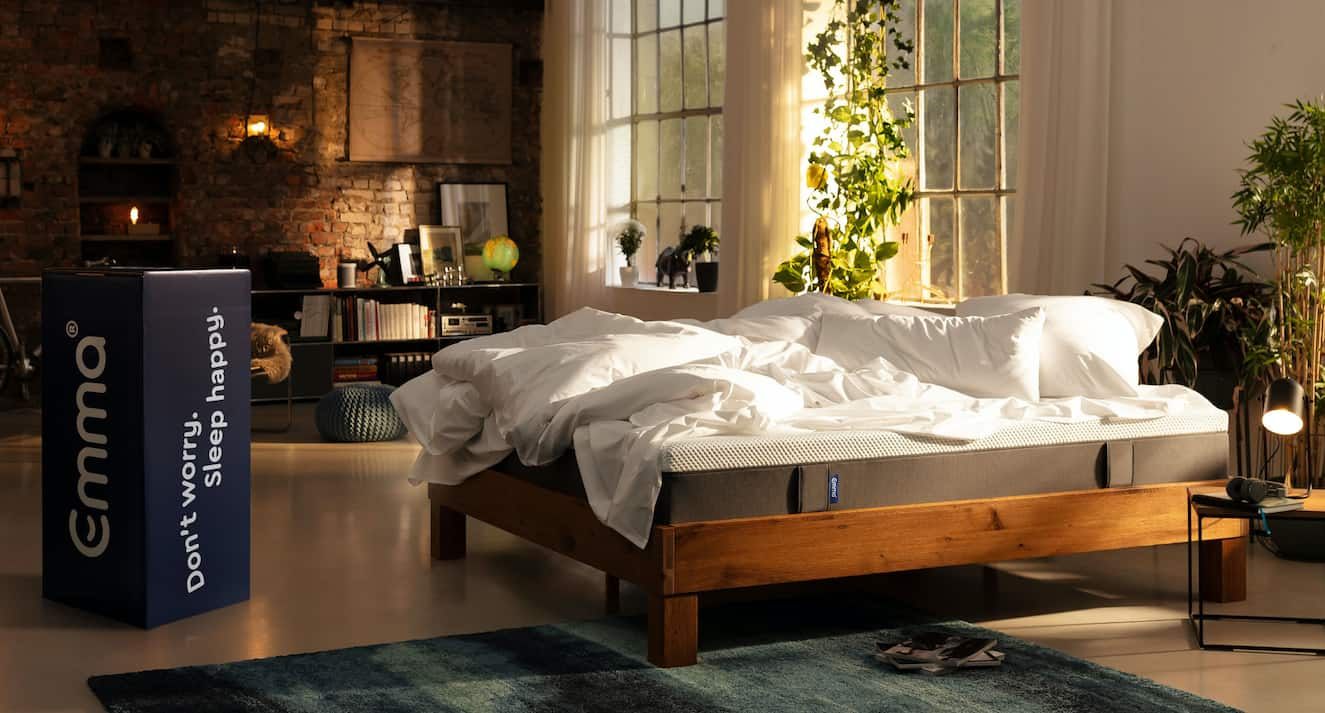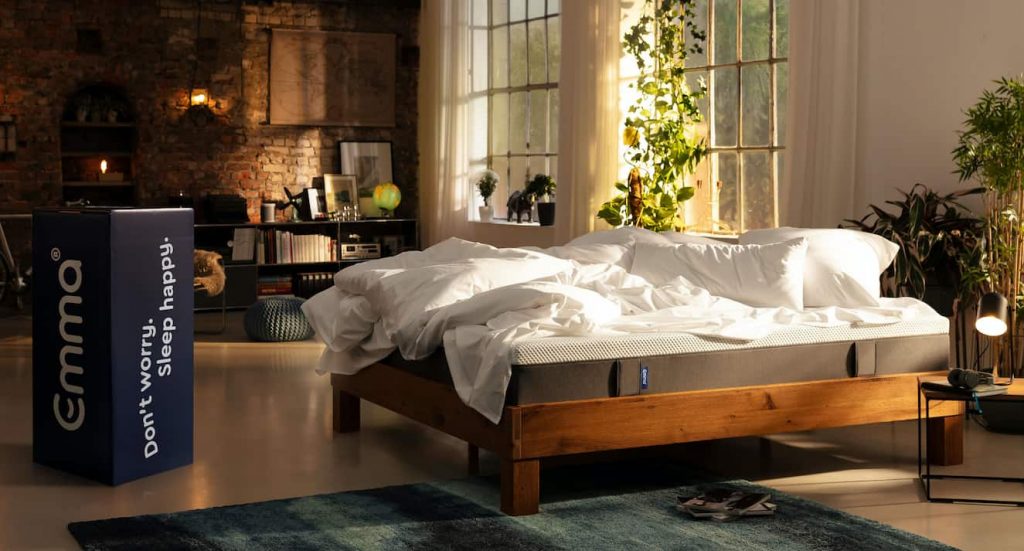 When it comes to the quality of our sleep, the mattress matters! If you're looking to upgrade your mattress but you don't know where to start then look no further, because we have been road testing mattresses for you!

Special Discount codes for EMMA Mattress –

SLEEPIFY16 | Sept. 21-Oct. 3| 16% OFF

Having made waves in Europe, Emma, a popular mattress retailer is set to shake-up the Australian sleep scene. Founded in Germany in 2015 this brand is bringing its mattresses down-under for the first time. The mattresses themselves are German designed, engineered and manufactured and they perfectly marry fashion and function.

With their German-engineering in mind, it's no surprise that one of the brand's distinguishing features is their focus on optimal spinal alignment for all types of sleepers. Emma must be living up to their claims with over a million happy sleepers and over 30 international awards to their name including equal best mattress by CHOICE in 2020.

The Emma Original Mattress comes in seven sizing options: Single, Double, Long Single, King Single, Queen, King and the epic Super King. We've been trying out the Queen-sized Emma Original Mattress.

Emma offers a slew of offers and deals including a 100-night free trial, free shipping, free returns and a 10-year warranty. Orders from Emma Mattresses can be made through the easy-to-use Emma website. If you place your order on a weekday before 10 am then you can enjoy same-day delivery in major cities and peace of mind with contactless delivery and a tracking link. For orders outside of metro areas or made later in the day, you can expect to receive your mattress in between 1-7 business days.

Like many of the mattresses on the market these days, the Emma Original Mattress arrives in a box. If you've handled other mattresses in a box before the first thing you'll notice is that the Emma is noticeably light (ringing in at approximately 28kg) when compared to many similar brands like the Koala Mattress (34kgs) and the Eva Mattress (55kg). The lightweight mattress will be easy to move into your home and will also make changing the sheets a breeze.

True to their practical Germanic roots, the Emma packaging is well-designed with an easily accessible opening at the top which reveals an informational booklet and a small plastic tool. The tool, a plastic guard and a blade, is the only instrument you'll need to access your mattress. Following the instructions in the booklet, you'll have to lay the box on its side, roll the mattress out of the box, cut away the thick plastic covering and wait for it to expand to full size. The mattress begins to expand almost immediately but, to be extra cautious, you may want to give the mattress the better part of the day to acclimatise to its new shape.

The engineering of your Emma Original Mattress is top of the line. The all-foam mattress has three different layers that are made of natural materials and fibres, all of which are designed to give you the level of comfort that you need at the end of a long day.

The mattress cover is made of a polyester blend fabric which is easy to remove and machine washable (the care instructions say you should aim to give it a wash once a month!). The cover and the top layer of the mattress are breathable so that you won't overheat at night. There is also a non-slip grip to prevent the mattress from sliding off your bed frame during the night.

The 12-inch mattress is made of three unique layers. The top layer of the mattress is made of an eco-friendly Airgocell® natural foam which is moisture-wicking and breathable and comforts you while you sleep. The second layer of the mattress is the pressure-relieving foam layer which is made from high-density poly-foam. Unique to this mattress is the 7 Zone foam technology which is used in this layer of the mattress. The 7 Zone technology is engineered to distribute pressure easily through the mattress so that you can feel comfortable in any sleeping position. This layer is designed to provide comfort while you sleep by contouring your body and adapting to the pressure in areas where you need it most. The bottom layer of the mattress is made of harder, more durable foam. This layer is added to help support your back while you sleep and provide optimal spinal support and alignment. It also helps limit the impact of nighttime movements on the mattress, creating stability so that you can get a full night's rest without any disruptions.

There are many great benefits that you get from buying a foam mattress like the Emma Original Mattress when compared to a traditional spring mattress. An Emma Mattress gives you the comfort and support that you can only get from the high-density foam mattress. It is great for side and back sleepers because the memory foam is designed to cradles you when you sleep in these positions. If you sleep on your stomach, the Emma Mattress may not be as effective at giving you the comfort and support that you would get from a firmer mattress, but it is a great mattress for those who like to sleep on something soft.

The mattress also has a memory foam layer that stops you from sinking into the mattress. This is because memory foam is stronger than regular foam and it adjusts to support key areas while you sleep. Another added bonus of memory foam is that it's designed for stability and low partner disturbance – a major win for those who have partners who toss and turn all night!

There are many benefits to buying an Emma Original Mattress over their competitors because of its unique features. Proudly eco-friendly, the Emma Mattress is made of materials that are not harsh on the environment and are free from harmful substances. It is also 100% vegan – so you can have the peace of mind that your purchase of a mattress is contributing positively to the world at large!

Another great benefit of the Emma Mattress is that it will not overheat as many other foam mattresses do and the mattress is designed to wick away moisture – this is a major bonus if you're sleeping through an Australian summer!
If you're looking for an affordable new mattress then you can't look past The Emma Original Mattress. With thoughtful German craftsmanship, a 100-night risk-free trial and unbeatable comfort, The Emma Original Mattress is making waves for all the right reasons. Emma's three-layer foam technology offers optimal spinal alignment for sleepers and their climate-control fibres will stop you from overheating at night. Plus, it's eco-friendly so you can well and truly 'Sleep Happy'.
If you're interested in buying an Emma Original Mattress, click here.