Buying your new sofa doesn't have to be a daunting matter of hitting every store in the city. The best sofas in the country are right at the click of your fingertips. In this article, we reveal the best online sofa purchase in Australia right now.

Best Sofa for 2023: $100 off Koala Mattress with email sign up click here now
Sofa Buyer's Guide
Your sofa is not just a thing to sit on. It's a foundational furniture statement that sets the tone of your entire living space. It's also a place to take a nap, to curl up with a loved one and to snuggle up with your favorite pooch.

Sofa shopping online brings some challenges with it. After all, the first thing you think of when going out to buy a sofa is to sink into it and see how it feels. Our online buyer's guide will help you to make the right choice without having to trapeze all over town.
Build
The quality of construction of your new sofa is of primary importance. Most people will keep their sofa for 10 or more years, so you need to know that it is going to last the distance. Here are the key things to check:

Framing – the frame of your new sofa should be made of a solid, hardy and durable timber. The ideal is any kind of kiln dried hardwood. Stay away from cheap ply frames.

Joinery – the joinery used on the frame needs to be solid and durable. The best method is called mortise and tenon as this provides the hardiest joins. In addition the joins should be secured by gluing, stapling and screwing.

Cushioning – the cushioning should have plenty of bounce back and comfort. Check the reviews to see how this cushioning stacks up after a few years.

Spring system – you need a sofa with strong, durable and responsive springs. The cream of the crop are 8-way hand tied springs, followed by serpentine springs. Mesh and webbing springs are best avoided.

Fabric – you obviously want a fabric that makes your style requirements. Check if the company will customize the fabric for you. You should also go for a fabric cover that is machine washable. We also recommend paying a little more money to get the sofa fabric treated to be stain resistant.
Reviews
Online reviews are gold when you are shopping for a new sofa online. Be sure that the review is from a verified user. Then look for the durability, comfort and wear and tear of the sofa. Check too on the level of customer service, especially when things go wrong. Be on the lookout also for customer photos of the sofa. This will allow you to see the product when it is in a real life setting, away from special staging and lighting.
Colour
One of the biggest challenges with buying a sofa online is to get an accurate color match. The pixels on the screen may distort the real colour of the product. To overcome this problem, we suggest that you request a set of swatches from the seller's website. Most reputable sellers will provide this service for free.
Measurements
Carefully measure out the space that you have available to ensure that the sofa you buy meets the space requirement. Think, too, about your ideal seat and arm height. Take into account the size of your doorways and halls to make sure that you will actually be able to get your new sofa into your home!
Shipping
Check the shipping conditions of the online seller. Make sure that you know exactly what you'll be paying before you click buy now. To minimize the shipping costs, you can go for a sofa that is box shipped. Check, also, on how long it will take to deliver the sofa to your door.
Return Policy
Be aware of exactly what the return policy on your online sofa purchase is. Check, too, on the warranty conditions, and exclusions, that are offered.
Price
The online sofa space is extremely competitive. As a result, most online retailers hold regular sales. It pays to check with the online store whether they have any sales coming up. You should also check online for discount codes.

Check Instore
Once you have decided on the couch that you want to purchase as a result of the previous buyer's guide points, you may wish to take a quick trip to a bricks and mortar store to take it for a test sit. This will allow you to actual;y feel the comfort level and ergonomic suitability of the sofa before committing yourself.

When you are in the store, check the comfort and fit by having all members of the family sit on it. Check the couch in every setting and reclining position. Assess how deep the seat is and how comfortable it is to get out of. Think about the level of back support and comfort that the sofa provides.

Don't forget about lying on the sofa. Don't be shy to get into your favorite relaxing position and assess how the couch measures up. You should also assess the comfort and quality of the arms of the sofa. Test them to see if they are tight and durable while also providing the comfort you need when you lean on them.

Pay special attention to the corner of the couch. Check to make sure that the frame edges cannot be felt when you run your fingers along the corners. You should also check that the patterns of the fabric and the stitching all match. All welting and seams should be uniform. If the cuch features buttons, check to see that they are securely attached.

Press in on the cushions to check to see if they quickly bounce back to their original shape. If it doesn't, it is a good sign that the cushion will flatten out before too much time has elapsed.
Australia's Best Sofas of 2023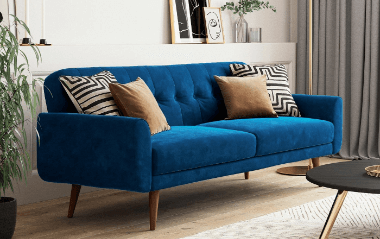 Best Box Sofa . . .The Koala Sofa
Koala are popular for their box mattresses and sofas. It allows them to deliver their products faster and cheaper. The guys at Koala say that they can get your purchase to your door in less than five hours if you are in Australian metropolitan areas. What's more, the sofa can be constructed in four minutes flat!

We love the body hugging ergonomic contouring of the Koala sofa. The size of the sofa will allow even the tallest person to stretch out for an afternoon nap. The frame of this sofa is made of steel. The classic style of the sofa features wooden feet and comfortably wide arm rests.

Your purchase of the Koala Sofa comes in two colours, they being gray and midnight blue. The Cover material is removable so that it can be washed. A wide range of sizes are available, allowing for customization to your environment.

Koala offers a 120 day free trial. Your purchase comes with a 10 year frame warranty, with 5 years on the legs, covers and cushions. Plus, when you buy a sofa or a mattress from Koala, they will adopt a turtle! You wont get that with any other sofa seller.
Special Offer 2023: $100 off Koala Mattress with email sign up click here now
Favorite Brand of Sofa . . . The Companion Couch
Unlike Koala, Companion Couch guys focus exclusively on sofas. The Companion Couch has a modular design. That means that it is completely customizable and able to grow with you. Another cool feature of the Comfortable Couch is that it has built-in USB charging.
This couch is also extremely comfortable. In fact, every cushion that goes with this sofa has springs inside of it. This makes them extremely supportive. The cushions are also stained and resistance treated.
You can order your Companion Couch in either blue or grey. The feet are made of wood and you get extra cushions to enhance your comfort level. The Companion Couch guys offer free shipping. Your purchase is backed by a warranty of 5 years. You also get a 120 night free trial. Your sofa purchase will also lead to the Companion Couch people sponsoring a rescued animal.
Best Custom Made Sofa . . . Plush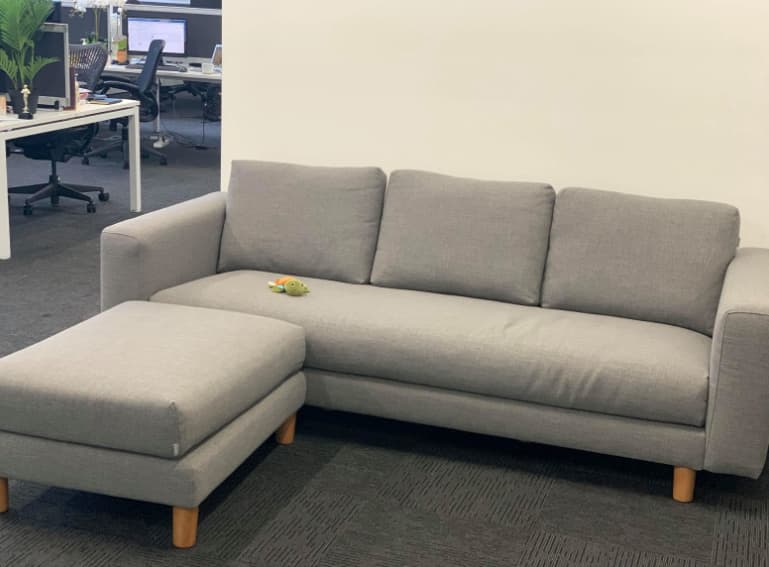 When it comes to high-end, customized sofas, Plush stands apart in Australia. Over the past 17 years, they have established themselves as one of the leading brands in the country. Handcrafted sofas are their forte. You are able to work with them to create your own customized sofa, with your selection of fabric, leathers and styles.

Plush offers a 3-day return period, along with a generous warranty that covers you for ten years.

Best Luxury Sofa: Brosa Frank 3-Seater Modular Sofa + Chaise
Brosa produces luxury sofas at their in-house factory. This allows them to offer their products at competitive price points. Their top seller, and our favorite, is the Brosa Frank 3-Seater modular model which comes with a chaise lounger.

This set looks great and is extremely comfortable. It has a timber frame, with the legs being made from birch, with the frame being larch. Multi-layers of foam in the cushions provide a luxury feel when you sit down. 

Borosa offers you to decide whether you want the chaise on the left or the right. You can also select from more than twenty colours and two types of material. To help you decide on the color, Broas will send you fabric samples for free. 

Your purchase of the Frank set is backed by a warranty of ten years on the frame, along with an extra two years on the foam and cushions. The return period is for 7 days.
Best Luxury Soda (2nd Favourite) . . . Zanui Otto 3-Seater Chaise Lounge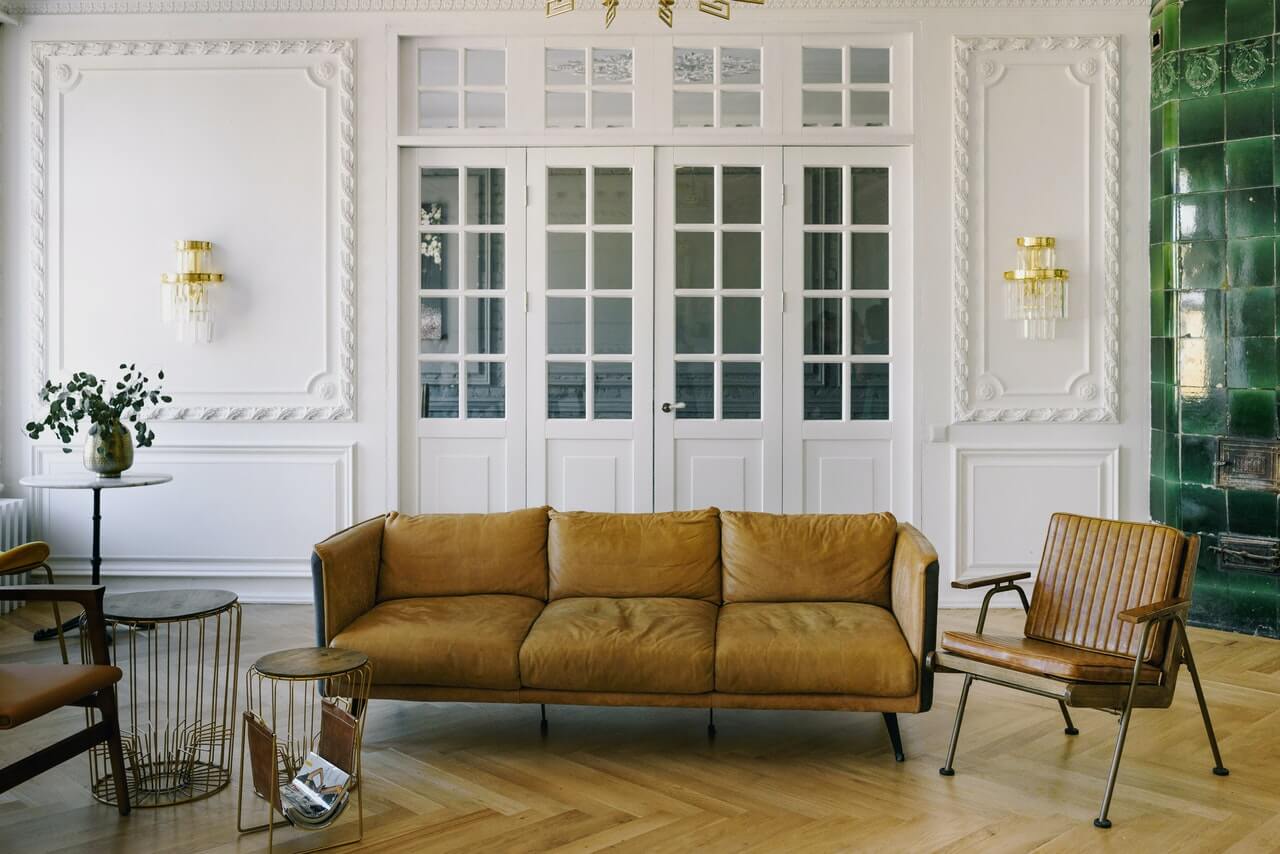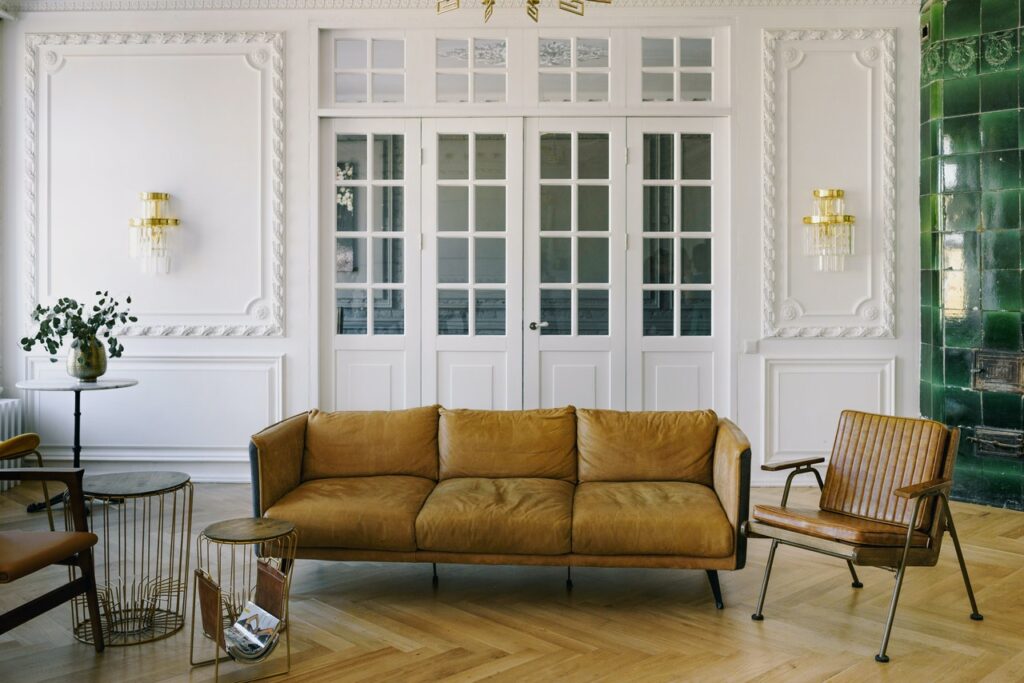 Zanui are a popular and well established australian luxury sofa retailer. The high density foam cushioning provides extreme comfort levels. The wooden frame features a mix of pine and MDF. The legs of this sofa, however, are constructed of solid wood for extra durability.
The Zanui Otto 3-Seater Chaise lounge is available in two colour options – frost and black. The Zanui people will send you a free fabric sample on request. They also allow you to select which side of the sofa you want the chaise to be on. Removable cushions covers can be washed, but only by dry cleaning.
Your purchase of the Zanui Otto 3-Seater Chaise lounge comes with a 5-year warranty, with an additional 12 months on the upholstery.
Best Budget Sofa: Fantastic Furniture Olson 2-Seater Sofa
When it comes to budget sofas, it's pretty hard to go past Fantastic Furniture. They've been around for a long time and have a reputation for great prices across all furniture lines. Their Olson 2-Seater sofa looks far more expensive than its $399 price point. The classic styling of this sofa features timber framing and full, luxurious cushioning.

This Aussie made sofa is available in more than one hundred color options. The Fantastic Furniture guys will send you up to five different fabric samples to help you make your decision. Your sofa will arrive at your door step fully assembled.

Your purchase of the Fantastic Furniture Olson 2-Seater Sofa comes with a 6-year warranty. You also get 60 days to change your mind on your purchase. If you decide that you do not want to keep the sofa, the Fantastic Furniture people will take it back at no extra cost to you. That is a pretty good level of service when you take into account that we're talking about an extremely budget sofa.
Favourite Every Day Sofa: Icon by Design Sixties 2-Seater Sofa
The Icon by Design range of sofas feature high end Scandinavian designed pieces that are hand crafted. Their Sixties 2-Seater is a very popular piece due to its every day relaxing comfort matched with an elegant stylish look.

The Icon by Design Sixties 2-Seater Sofa features an extremely durable wooden frame. The responsive cushions of the sofa are filled with foam that is made with polyester, while the cover are made of polyester. The covers can also be removed for washing. You can choose between a selection of colours.

Your purchase of the Icon by Design Sixties 2-Seater Sofa is backed by a two year warranty.