Is the Lucid 10-inch Gel Memory Foam mattress the industry standard? Well, I wouldn't say so. However, if you want a mattress with above-average quality that won't cost you a bomb, this one might be it.
So, who should buy it? Is it comfortable? Does it offer you good value for your money?
Let's find out in this Lucid 10-inch Gel Memory Foam mattress review!
Buying a Memory Foam Mattress- What Matters?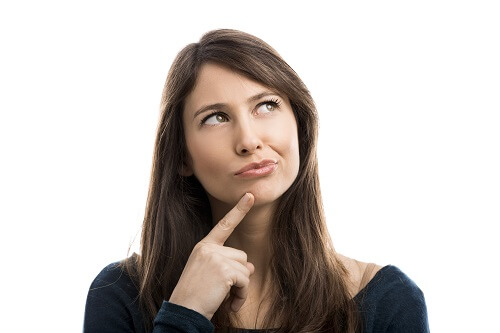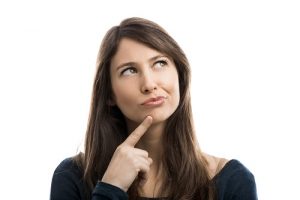 Memory foam is no longer a new concept on the market. Originally designed by NASA researchers to protect rocket crew from injurious impacts, this material is now popular with mattresses, toppers, pillows, and safety helmets.
One thing that makes it popular is its visco-elastic nature. This means that it reacts to the sleeper's body temperature and pressure.
Consequently, it softens and changes its shape to conform to the sleeper's size, shape, and body curves. This feature helps in creating the signature 'hug' feeling that gives a memory foam mattress its comfort, support, and pain-relieving attributes.
Memory foam might be a good option if you;
Don't get enough comfort from innerspring mattresses
Are allergic to latex
You want a mattress with minimal motion isolation
You need a long-lasting mattress
Unfortunately, regardless of its versatility, memory foam does not offer a good bet for everyone. For instance, this material suffers from heat retention and might, therefore, not suit people who get so hot at night.
Memory foam also performs poorly in terms of bounce. Therefore, if you are looking for a good mattress for romping, this might not be the perfect choice for that.
Overweight sleepers also tend to find this material rather uncomfortable due to its sinking feeling. This group tends to opt for latex and innerspring mattresses.
However, do know that most manufacturers are coming up with ways to curb the common drawbacks that face memory foam.
For instance, some of them now use gel-infused layers to minimize heat retention. Others combine it with another mattress technology (for instance innerspring) to create some bounce.
Lucid 10-Inch Gel-Infused Memory Foam Mattress- What is It?
The name says it all. This is a 10-inch memory foam mattress featuring gel-infusion technology.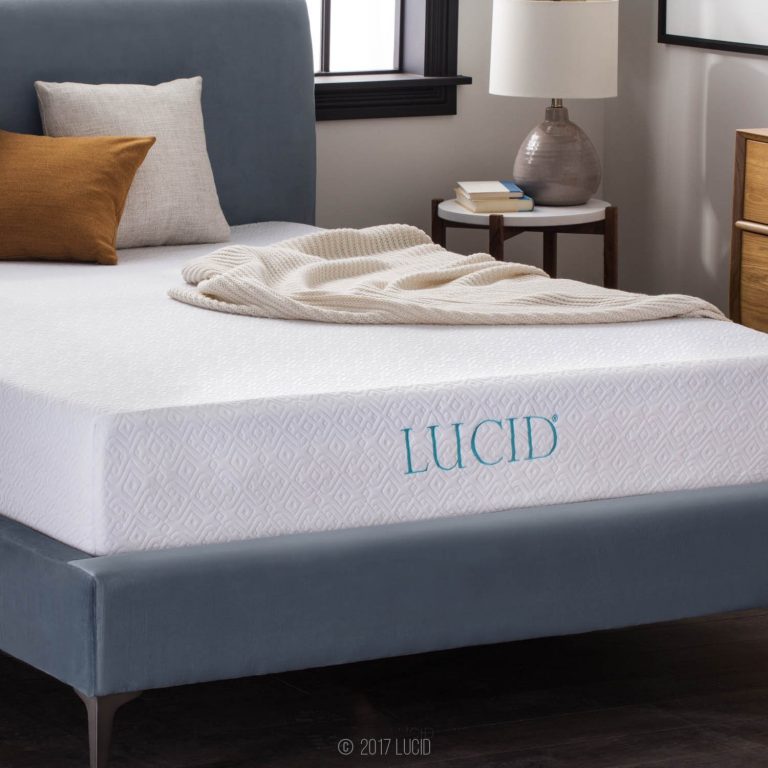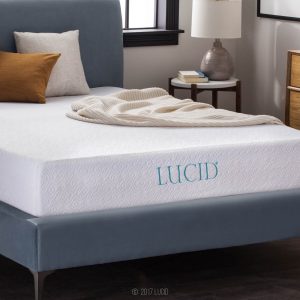 This mattress has a medium-firm density and promises an inexpensive, low-maintenance bed with a comfortable, undistracted sleeping experience. Its certifications, on the other hand, suggest that it is safe for use by virtually anyone.
While what we have here is the 10-inch model, you could also get it in 8 and 12-inch versions.
In terms of competition, this mattress seems like a fair competitor of the Classic Brands Gel Memory foam mattress that is slightly pricier.
The Lucid 10-inch might be your match if you:
Want an inexpensive mattress
Are looking for a mattress that will ease your back and joint pains
Turn and toss a lot due to pressure points when using other mattresses
Are easily bothered by your partner's or pet's motions
Want a slightly firmer mattress
Have issues with mattresses that sleep hot
It might not be a good fit if you:
Are distracted from sleep by slight heat build-up
Have issues with the 'new mattress smell' common with memory foam
Want a bouncy mattress
Want a super plush mattress
Pros
Comes at a great price
Slightly on the firmer side to relieve pressure points and back pain
Has minimal heat retention
Easy to set up
Does not have that 'sinking' feeling common with memory foam
Cons
Chemical smell takes some days to dissipate completely
Some people might find it slightly firmer
Lacks a trial period
Lucid Gel Memory Foam Mattress Review
Construction
You might have realized that most of our mattress reviews at Sleepify.co starts with an outline of the construction. We believe that a mattress' comfortability, support, and durability depend on the quality of the material and its construction design.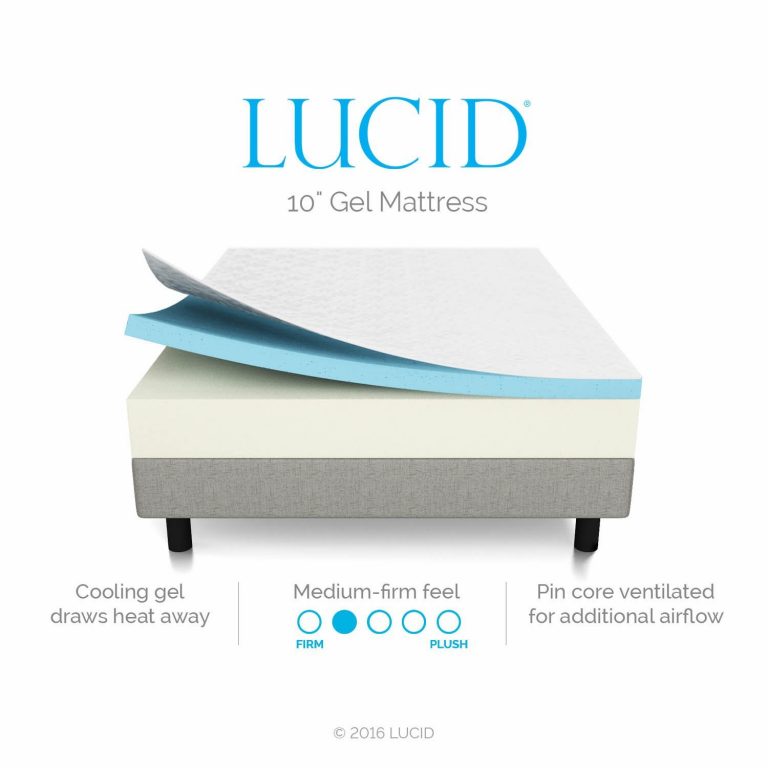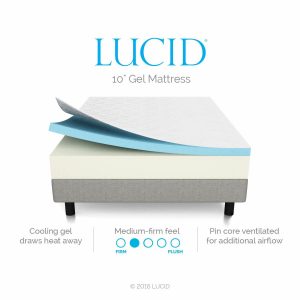 The Lucid 10-inch features a basic dual-layer construction consisting of a 2.5'' gel-infused top layer and a 7.5'' high-density base.
1st layer
This is where the magic happens. This layer has a medium-soft density that buoys most average sleepers' body upwards thereby providing ample support in different postures. This 2.5'' layer also has gel infusion that gives it an open cell design for proper ventilation (more about this later).
2nd layer
The second layer is a 7.5-inch high-density base foam that plays 2 critical roles in this mattress. First, it pushes you upwards to prevent excessive sinking into the mattress.
Secondly, it offers even support across the bed thereby making every inch usable. Moreover, the high-density nature of this layer means more durability.
Cover
Similar to most of its siblings, this mattress has a Tencel cover. But what exactly is Tencel?
This is a certified form of Lyocell. It is derived from eucalyptus trees that are grown without insecticides. What makes Tencel unique is that it is softer than silk, notably cooler than linen, and more absorbent than cotton.
This makes it super comfortable and skin friendly for sleepers with sensitive skin. It also helps in controlling moisture thereby keeping you cool.
Sleeping on the Lucid 10-inch Gel Memory Foam Mattress
Made from chemicals but it's safe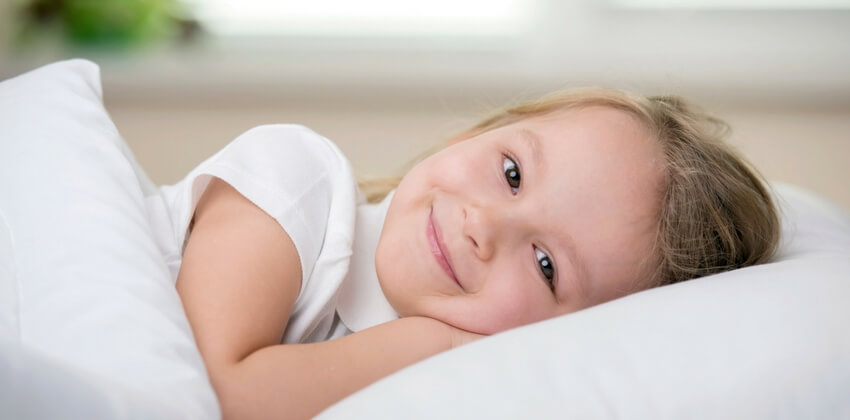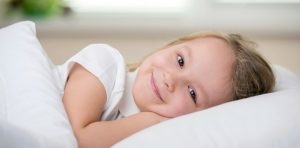 Most people buying a memory foam mattress have one major concern. They wonder whether the chemicals and the odors they emit are a cause for alarm.
Well, considering that memory foam is a blend of polyurethane and other chemicals, the 'new mattress smell' should raise eyebrows.
The good news, however, is that Linenspa is among several other Certipur-us certified manufacturers.  This means that this mattress is engineered with low-VOC content and it's, therefore, safe for you and your family.
Comfort
Comfort in memory foam mattresses depends on the density of the layers. The Lucid 10-inch has a medium-firm density.
I could give it a 6.5 on a 1-10 density scale with 10 being the firmest. This makes it a favorable choice for most people with different sleeping styles.
With this density, the top layer of this mattress offers a great degree of contouring. This gives you that incredible hug that memory foam offers.
Support
The high-density base foam of this mattress meets most buyers' expectations of support. Besides keeping you from sinking too deep into the mattress, this layer also offers you an evenly firm sleeping surface that lifts your body and makes you feel supported.
Your weight will matter though. This mattress will fit the bill for sleepers who are in the 100-230-pound bracket.
You might find it quite on the firmer side if you weigh over 230 pounds and sleep on your sides since you'll be sinking through to the high-density base foam.
Temperature Retention and Regulation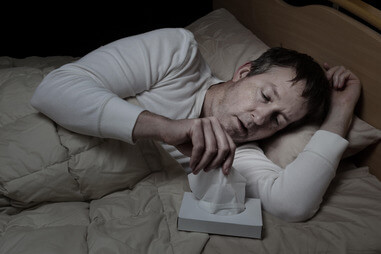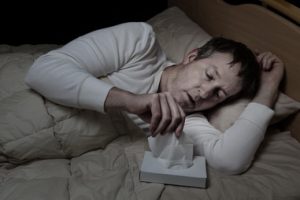 As the reviews from its previous buyers affirm, heat retention is amongst the least drawbacks of this mattress. We could credit this to the gel-infusion technology used in the first layer and the tencel cover.
In addition, this mattress's medium-firm density means that you don't sink too much inside. Consequently, less heat is trapped around your body.
Thus, this mattress might be a good bet for people who sleep hot at night.
Pain relief
The firm feel of this mattress might be a deal breaker for some users. On the other hand, it makes a really good choice for people moving from an overly soft mattress that causes them back pains.
This is because of the feeling of being lifted and supported that it creates. Whether you sleep on your side or stomach, the good news is that this mattress will hold your spinal cord in a comfortable alignment with minimal pressure points.
This helps in relieving existing pains along the spine and around the joints and muscles. It also prevents new cases from arising.
Off-gassing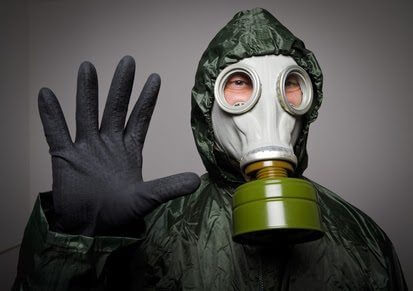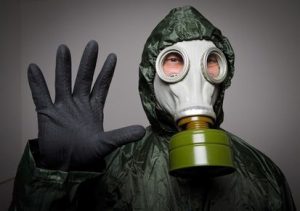 Considering its medium-firm density, you should expect to experience some off-gassing after unpacking. The manufacturer advises airing it for at least 48 hours for most of the odors to dissipate.
Good for sex?
Memory foam mattresses aren't the best for sex. But they are not the worst either. The Lucid 10-inch might lose it if you are looking for an extremely bouncy mattress.
On the upside, its excellent noise reduction, contourability, and above-average cooling attributes make it a suitable choice for hitting a home run.
Suitable bed frame
What we like is that this mattress works well with any bed frame. You could use it on a box spring, platform, metal grid, slatted base, and an adjustable base.
You could also use it on the ground if you don't fear crawlies climbing in with you.
Warranty and Trial Period
This mattress comes with a 10-year warranty. Unfortunately, there's no mention of a trial period both on Amazon and on Lucid's website.
Other users' feedback
The Lucid 10-inch mattress is a popular mattress online. It currently boasts 5k+ reviews on Amazon alone. Of these, 62% of them give it a clean 5/5 star rating which is an impression of good performance and reliability.
Scouring through the reviews on Amazon and Walmart, most buyers seem to like its firmness level. They note that it offers a good balance between comfort and support.
Most of them also affirm that it didn't get too warm for them. This is an indication that the Gel-infusion technology and tycell cover do the trick.
However, I did come across a few complaints about the mattress being too firm for some users. But most of these say that they are way above 250lbs.
Need more options?
Classic Brands Cool Gel Memory Foam
At just a few more bucks, you could get away with the Classic Brands Cool Gel memory foam. This is yet another highly rated mattress from China but with Certipur-us certification as a guarantee of safety.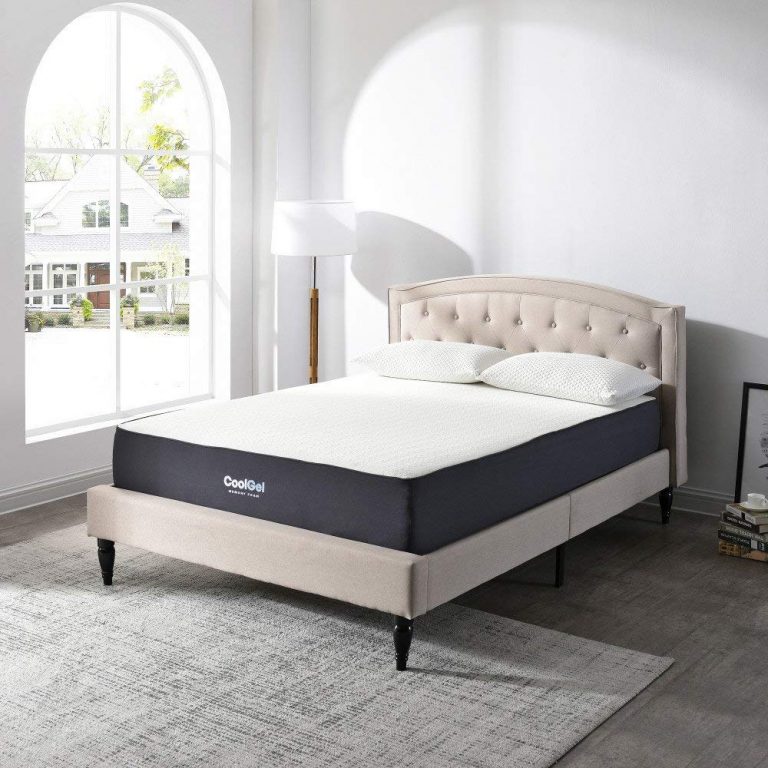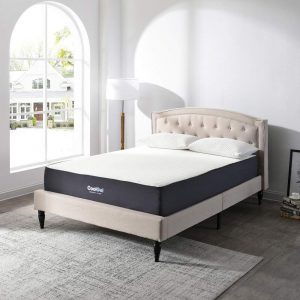 Unlike the Lucid 10-inch, this mattress has a 3-layer construction. It features a 2-inch conforming gel layer, 2-inch soft conform foam and a 4.5-inch high-density poly base.
This mattress offers a medium-soft density and won't be as firm as our first recommendation. However, it might also tend to sink a little bit too much if you weigh over 200 pounds.
Sweetnight 12-inch Gel Memory Foam- Best for Heavy Guys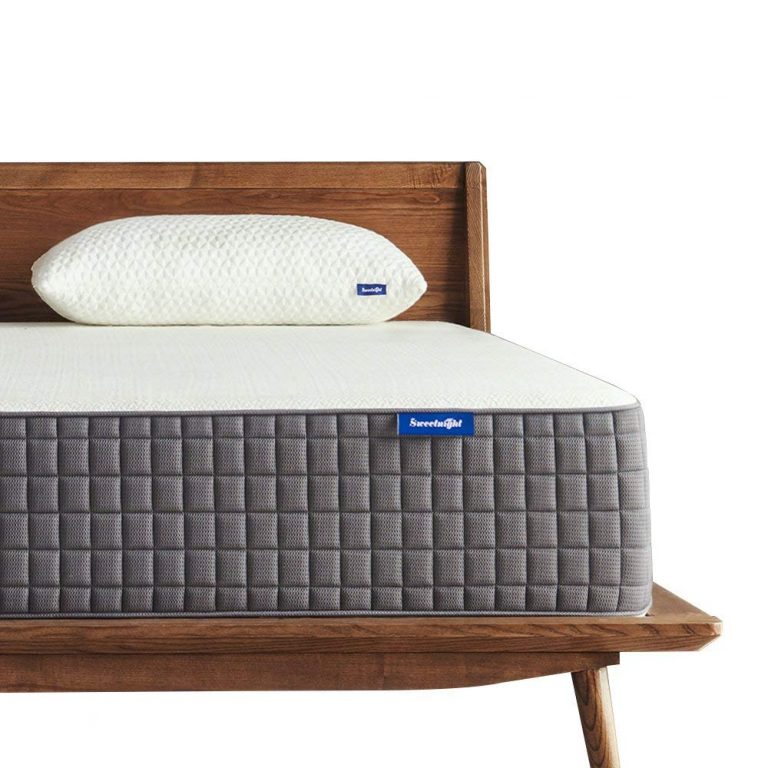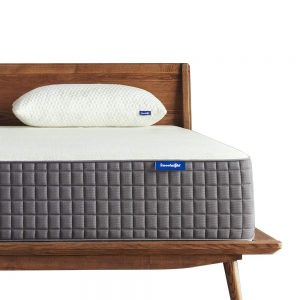 The Sweetnight 12-inch gets a lot of praise from sleepers with back and joint pains. It might also be a good purchase if you are looking for a mattress that will last.
This mattress is 2 inches thicker than our first recommendation but also notably pricier. It has a 3-layer construction design and gel-infusion to boost heat dissipation.
The Sweetnight has a soft feel but it's also super supportive thanks to its medium-firm density. This might be a good bet if you are a big guy cruising way past the 300lb-mark in weight.
Zinus Gel-Infused Memory Foam Hybrid Mattress (10'')
If you are a diehard fan off innerspring mattresses but would like a feel of memory foam, the Zinus Hybrid mattress might be the way to go.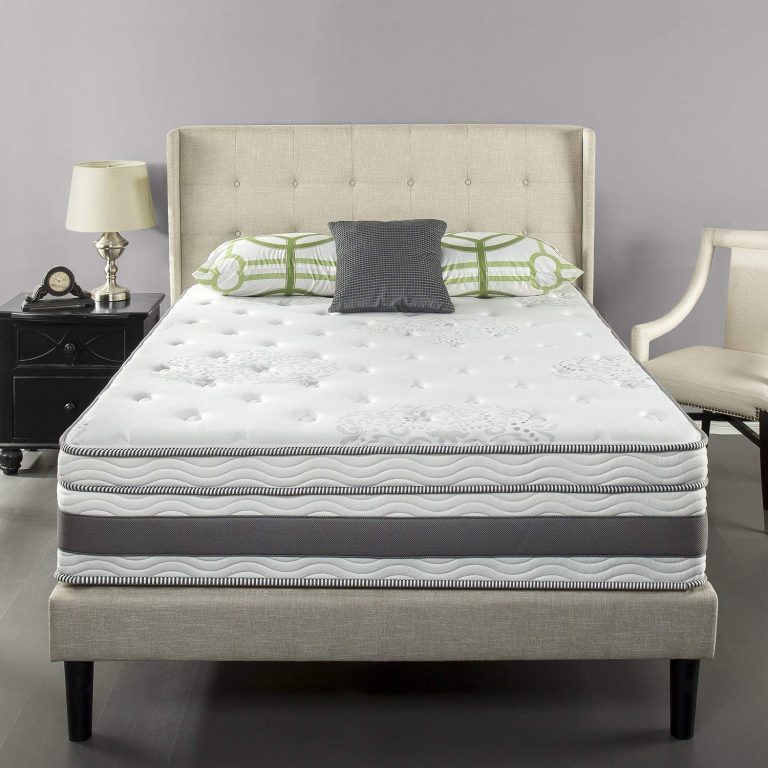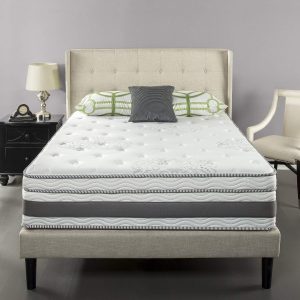 This mattress combines a system of individually-pocketed and foam-filled springs and swirl-gel memory foam.
The spring system gives this mattress some degree of bounce for your 'nighttime activities.' It also gives it stronger edges that make it possible to use every inch of your bed.
The Zinus 10''' Gel mattress has a medium-firm density and offers rapid response for continuous support. This means that it might be of great help in relieving back and joint pains. It also sleeps cool thanks to its innerspring system and gel-infusion technology.
Conclusion
In my opinion, the Lucid will make a great choice if you are looking for an affordable memory foam mattress.
What I like about this model is its medium-firm feel that offers a good blend of contourability and support.
This means that you won't be sinking uncomfortably into the mattress. It offers a good hug that aids in aligning the spine and relieving your pressure points and joint pains.
Importantly, it stays cool throughout the night thanks to the gel-infusion and tycell cover. Moreover, it won't be subjecting you to deadly chemicals as it is certipur-us certified.