Are you looking for a new mattress but can't decide which one to buy? It's probably been quite a long time since you last bought a mattress and a lot has changed in recent years. There's are some amazing mattresses on the market these days and two of the most popular choices are the Eve mattress and the Leesa mattress. Which one you choose really depends on your own particular requirements. The position you sleep in and the firmness of mattress you prefer will all play a part in your decision.

Recommended Product – Leesa Mattress.
Here we take a look at these two mattresses to give you some extra information that could help you to make the right choice.
Pricing and Sizes
When it comes to price, you'll save a little if you opt for the Eve mattress, however, if you have a more unusual sized bed such as a small double, you won't be able to have a Leesa mattress as their range is quite limited. The Leesa is available in just four sizes. Single, Double, King and Super King. The Eve mattress on the other hand has a massive selection of sizes, eleven different options in total.
Both mattresses are delivered free of charge and should arrive within 2 to 5 days. They come with a 10 year warranty, and they also offer a 100 night trial, meaning you can try out either mattress for up to 100 nights. If you're not finding it suitable for you, you can return it for a refund. There doesn't have to be anything wrong with the mattress to take up this offer, it is purely to see if it suits your own sleeping style.
Let's start with the cover
We don't tend to give much thought to the cover of our mattresses, but the Leesa mattress cover is pretty impressive. Firstly, it is seamless, so there are no uncomfortable edges. If you tend to sleep with your leg or arm over the edge, this could certainly be of benefit. Secondly, it's made from a blend of polyester and Lycra. The lycra makes it stretchy so it's very easy to remove for washing. The cover is soft and of a decent quality. It won't wear out any time soon.
The Eve cover really stands out from the crowd with its' yellow edges. However, we found that when we used a fairly thin white sheet on it, the yellow did show through a little. You don't get a choice either, all Eve mattresses have these bright yellow sides. The top of the cover is thin, yet good quality. This allows for good air flow through the mattress itself.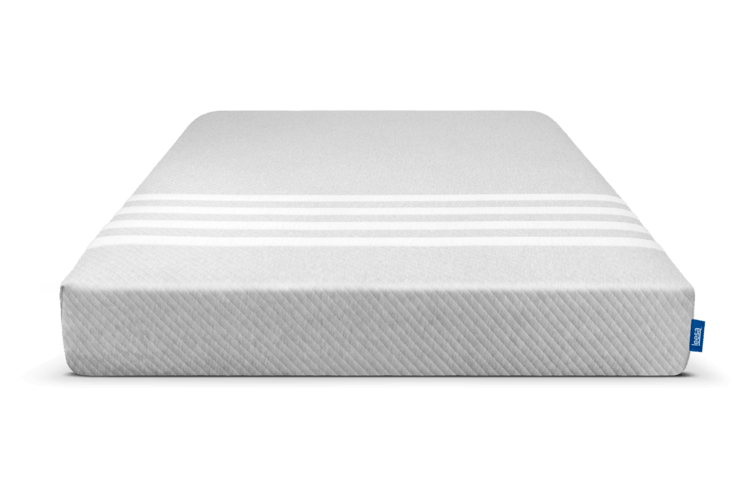 A closer look under the cover
These days, mattresses are made up of several different layers, each one offers something different to the overall sleeping experience.
The Eve mattress layers
First let's take a look at the layers of the Eve mattress. This mattress is made up of 3 different layers of foam. The first layer, at the base of the mattress. is an 18cm layer of supportive foam. This gives the mattress its shape and lots of support. On top of this base layer you then get 3cm of polyurethane foam. This layer gives you extra support and it's also good for relieving pressure. The top layer of the Eve mattress is made of 4cm of memory foam. This gives you the comfort you need as it moulds to the shape of your body.
The Leesa mattress is quite similar in construction to the Eve mattress and it's also made up of 3 layers of foam. At the bottom of the mattress is 12cm of supportive foam. Then it gets a little different. While the Eve has memory foam for the top layer, the Leesa has a 5cm layer of memory foam sandwiched between the base layer and the top layer. This memory foam layer adds to the support of the mattress, it relieves pressure and it has great contouring capabilities. The final layer on the top is 5cm of Avena foam. This special foam is unique to the Leesa mattress and is very comfortable to sleep on. It's similar to memory foam, but it tends to be cooler and a little bouncier. if you find memory foam a little too solid or too hot, Avena foam may suit you better.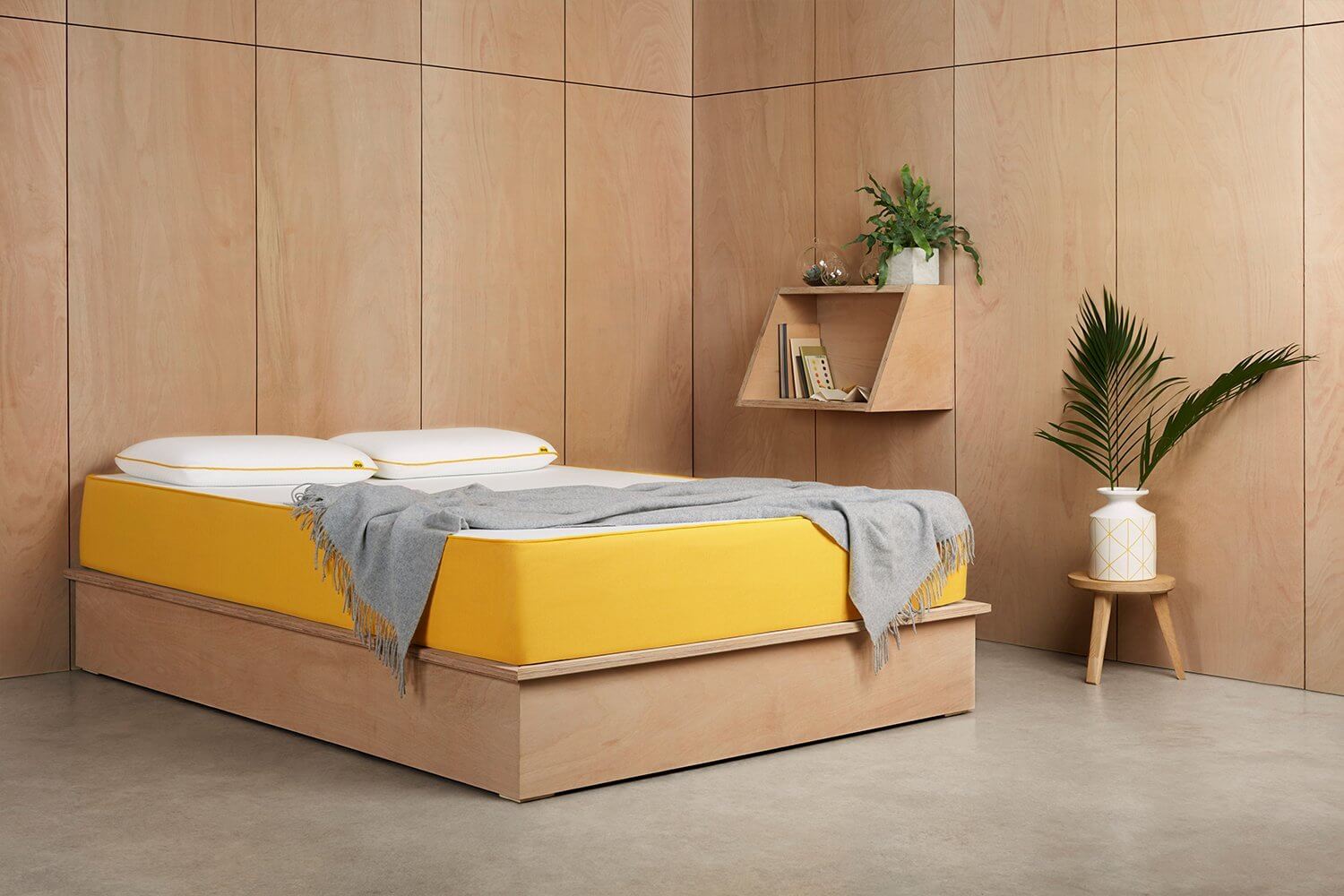 The Sleep Test
We found the Leesa mattress to be bouncier than the Eve, due to the Avena foam layer which is itself bouncier than memory foam. However, despite the extra bounce, there was very little extra motion transfer. Both mattresses scored well for limited motion transfer. The Eve mattress is ever so slightly firmer than the Leesa, but both are pretty much medium firm. We found that we sank into the Leesa a little more than the Eve, so if you like that cosy enveloped feeling, this could be good for you, but if you prefer to feel as if you're lying on top of your mattress rather than within it, then perhaps the Eve would be better for you. When it comes to cooling, while we didn't feel overly hot on either mattress, the Leesa did seem to cool down better than the Eve.
Do check your bed base depth before ordering. The Eve comes in at 28cm deep while the Leesa is just 22cm. While you can't really tell the difference by lying on it, aesthetically, one may fit your bed better than the other.
if either of these mattresses take your fancy, then it's certainly worth checking out the manufacturers websites as there are often discounts to be had.