Shopping for the best mattress for kids is one of the trickiest roles that a parent or guardian has to maneuver.  This is because the issue of a mattress' comfort and support is both subjective and objective not only to adults but to kids too.
It gets even trickier if you are shopping for a mattress in a box.
Worry not though. In this article, we'll be taking you through a few vital considerations that will help make this process easy. We've also identified several mattresses that your kid(s) might enjoy sleeping on.
Take a read.
How to Buy a Mattress for a Kid- Know What Matters
Type of Mattress
With the availability of sprung, memory foam, latex, and airbeds, the very first thing that you ought to do when buying a mattress for your kids will be to narrow down to the ideal material.
What should you know about each material?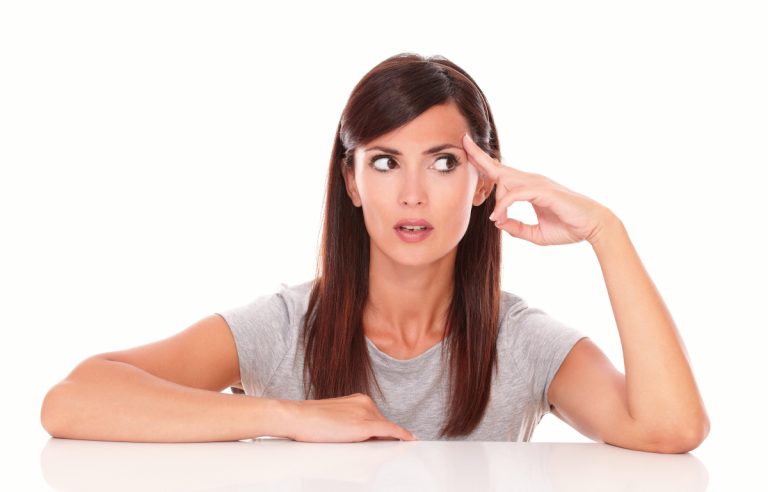 Memory foam
Memory foam currently takes the lead in terms of comfort. This material derives its reputation from its ability to react to the sleeper's weight and body temperature to create a hug that offers the much-needed support and comfort.
The major drawback, however, is that memory foam suffers from heat retention. It might, therefore, be quite uncomfortable for a kid who sleeps hot unless the manufacturer employs the necessary techniques to curb this issue.
Latex
Latex works in a similar manner to memory foam. However, most people find it more supportive credit to its natural springiness.
Unlike memory foam, latex does not envelop you. Therefore, it won't cause that stuck-in-a-mattress feeling. This material does not suffer from heat retention too.
The only issue with latex is that it is considerably pricey albeit durable. Most people also find it a little bit firmer than average.
Spring mattresses
Kids seem to love spring mattresses the most due to their bouncy nature. These mattresses are also much more affordable and the easiest to find.
When buying a spring mattress for your kids, you might want to go for a model with individually-pocketed springs. These are the most durable. Their springs also tend to make the least noise.
The major glitch with these mattresses is that they offer the best breeding sites for dust mites and other allergens. Therefore, they might not offer the best solution for a kid who suffers from allergies.
Airbeds
If you'll be moving the mattress a lot, an inflatable mattress might make the best bet thanks to its lightweight design. These models are relatively affordable and, therefore, ideal for parents and guardians on budget.
The good thing with airbeds is that they can be adjusted to offer the right amount of comfort and support. Again, unlike memory foam, they don't suffer from heat retention or sagging.
However, considering their ease of breaking, airbed mattresses aren't the best for permanent usage. Rather, they are ideal for family trips and sleepovers.
Size of mattress
Kid's mattresses come in 3 sizes;
Twin– these mattresses measure 38'' by 75''. They are the most common and the cheapest too. The thing with single-size mattresses is that they fit in most sleep areas easily.
They also tend to accommodate most kids right from the crib comfortably without any issue. Unfortunately, considering how fast kids grow, they tend to outgrow this mattress quite faster.
Twin XL– at a few more bucks, you could get a mattress that is 5 inches longer than a twin. These mattresses measure approximately 38'' by 80''. It might serve your kids till their teenage years.
Full – if you are looking for durability, then this is the size that you should be hunting for. These mattresses measure 54'' by 75'' and might be usable till the user hits 20+ years.
A full mattress also makes a good choice if you'll have 2 kids sleeping on one mattress. Worth noting, these mattresses are the priciest. But the good thing is that you won't have to purchase another mattress for a long time.
Firmness (how firm or soft)
One common mistake that most people make is thinking that a soft mattress will meet every child's sleep demands.
So, let's get the facts right.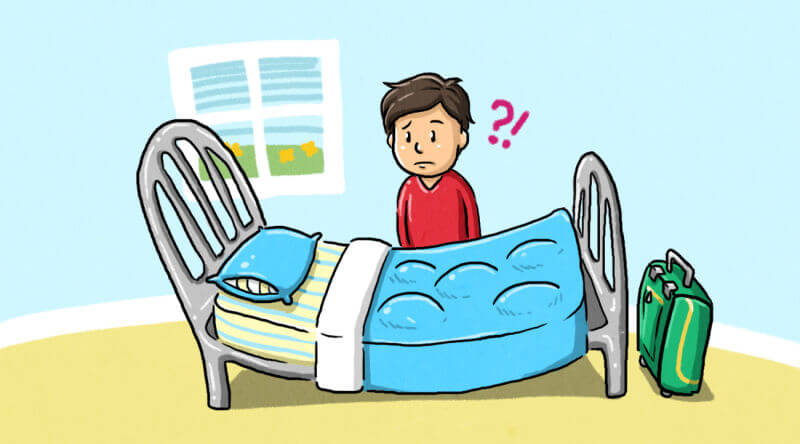 The ideal softness or firmness of a mattress depends on your kid's weight and sleeping style too. Manufacturers use Indentation Load Deflection (ILD) to denote the softness of mattresses.
The ILD in kid's mattresses ranges from 25 to 31. Soft mattresses have an ILD of less than 25. These are ideal for kids in their toddlerhood.
Medium-firm mattresses have an ILD of between 25 and 31. This category tends to cater for most kids regardless of their weight or sleeping style.
Firm mattresses with an ILD of above 31 are ideal for children who sleep on their stomachs. These mattresses also suit heavyweight kids who would otherwise sink too much into a softer mattress.
Other important considerations
The type of mattress, size, and firmness level speak volumes about comfort and support. However, it's also important to consider how the mattress fairs in other aspects including the following;
Heat retention– memory foam mattresses are the worst culprits here followed by latex. As such, consider the technologies or construction design that the manufacturer uses to curb this issue.
Certification– Of course, no one wants to subject their kids to potentially hazardous materials. When buying memory foam and latex mattresses, it pays to get a mattress that has been certified for safety.
Certipur-us and Oeko-tex are among other certifications to check out for.
Off-gassing– the 'new mattress smell' is commonplace with most memory foam mattresses and some latex models. This shouldn't be an issue if the mattresses have been certified as safe for use. The smell should fade away simply by airing for 24-36 hours.
Trial period and warranties– buying a mattress-in-a-box is a hit or miss venture. Since we are talking about your kid's comfort and getting good value for your money, consider a brand that allows your kid to test the mattress at home. A 30-day trial period is good, but a 100+-day period is better.
On the other hand, you want a manufacturer or dealer who stands with its mattress' qualities. In most instances, a mattress with a longer warranty reflects its quality and reliability. Always avoid manufacturers who offer 1-2 years of warranty.
Best Mattresses for Kids Reviews
LUCID Youth Gel Memory Foam Mattress (6'')
Our first recommendation here is from a manufacturer with a good reputation in this industry. True to its name, the Lucid Youth aims at offering great comfort to your kids till they hit their teenage years.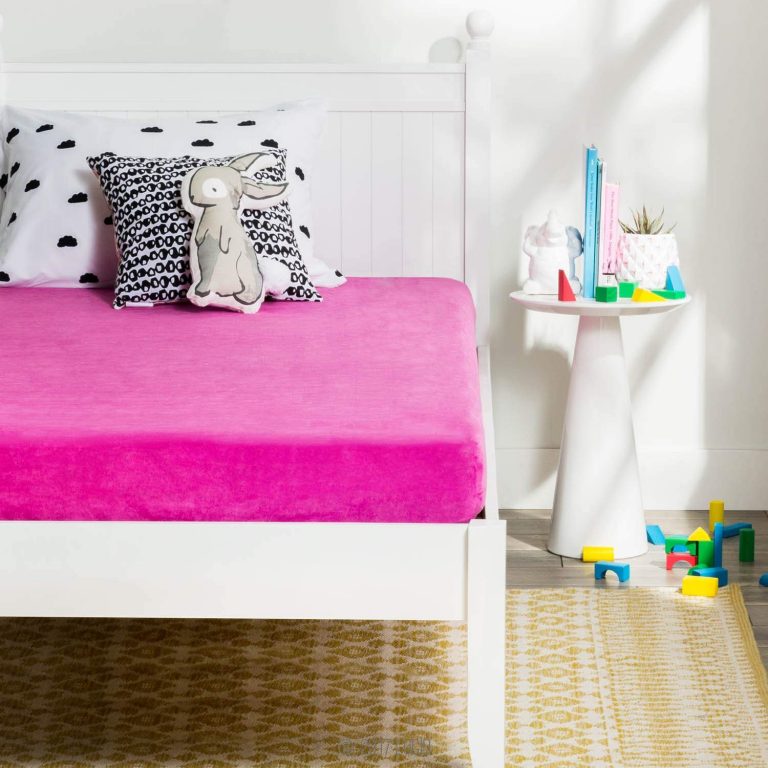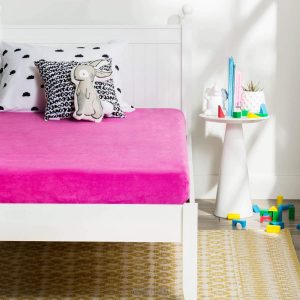 The main reason why we like this mattress is that it has been crafted purposely for use by kids. This is a 6'' memory foam mattress with a layer of gel on top.
It has a medium-firm density and might, therefore, suit different kids regardless of their sleeping postures. The gel-layer draws heat away from the kid to minimize turning and tossing that might lead to distractions during sleep.
We also like that this mattress comes with a removable cover. But the appealing bit is that the cover is waterproof. Believe me, you'll really love this feature if you have a heavy bed wetter at home.
Worth pointing out, the Lucid Youth Gel has a pink cover thereby making to ideal for girls. Fortunately, there's also a blue-cover model to suit a boy.
Pros
Waterproof cover boosts durability
Removable cover makes cleaning easy
Smell dissipates fast
Cons
Natural Escape Hybrid Mattress
The Natural Escape comes as a solution to parents who want an all-natural mattress for their kid's bedroom.
The unique bit about this mattress is that it was designed purposely for the manufacturer's daughter who was suffering from eczema. Thus, she required a wholly natural mattress that would offer comfort and support without causing irritation.
The Natural Escape is a hybrid mattress. It features a layer of Dunlop latex atop a bed of pocketed springs.
Albeit relatively pricey, Dunlop offers above-average contourability. Therefore, it offers not only comfort and support but superior pressure point relief too.
Another great feature of this material is its excellent airflow that promotes breathability throughout the night.
The pocketed springs- on the other hand- give the bed a bouncy and playful feel for your kid. This innerspring system also promotes airflow to minimize sweating that may lead to turning and tossing.
The Natural Escape mattress has a medium-firm feeling. Therefore, it will require an ILD of above 25. Of importance, this mattress uses Natural Joma wool in place of the chemical-laden fire retardants.
Pros
Minimal off-gassing
It's durable
Great for pain relief
Latex and innerspring system promote breathability
Cons
Some kids might find it too firm
Live and Sleep Resort Classic Memory Foam Mattress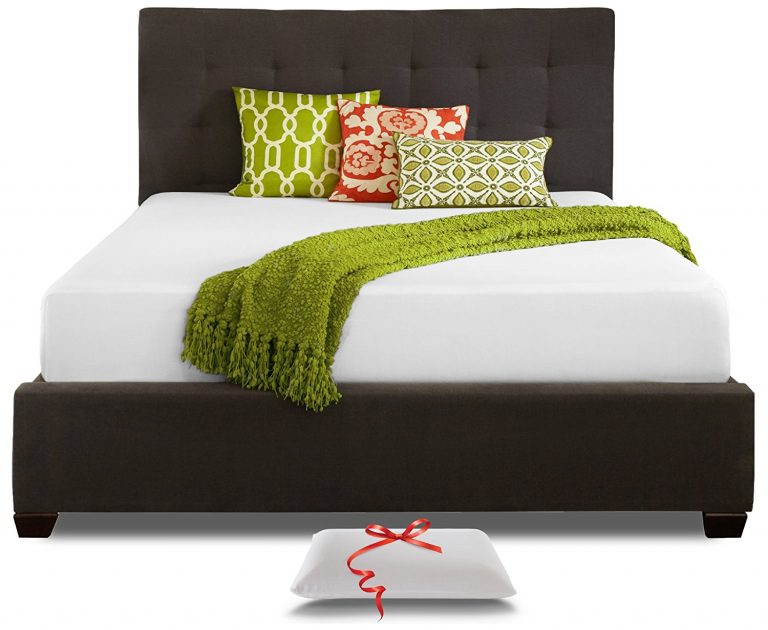 Our next recommendation here is among the most affordable memory foam mattresses for children and guest beds.
This is a 10-inch mattress featuring a 2.5'' medium-soft layer and a high-density 7'' foam base. Unlike our first 2 recommendations, this model requires an ILD of below 25.
Therefore, it might fit lightweight kids who sleep on their side and back.
The top layer of this mattress offers a perfect contour thanks to the viscous-elastic nature of memory foam. This might help in easing back and joint pains and relieving pressure and stress build-up for optimum relaxation.
Unlike traditional memory foam mattresses, the Resort Classic is breathable to offer a deep rest. Besides its foam's cooling innovation, it also uses a soft, high-breathable fabric cover that cools the sleeping surface even further.
Uniquely, this cover is removable for cleaning or replacement.
Pros
Medium-soft density cradles the body for comfort and support
Breathable design minimizes heat retention
Removable cover means easy cleaning for hygiene
Cons
Might have a chemical that may take some days to dissipate completely 
Oliver Smith Deluxe Sleep
The Oliver Smith is yet another highly recommendable mattress especially for kids who love sleeping in a cloud.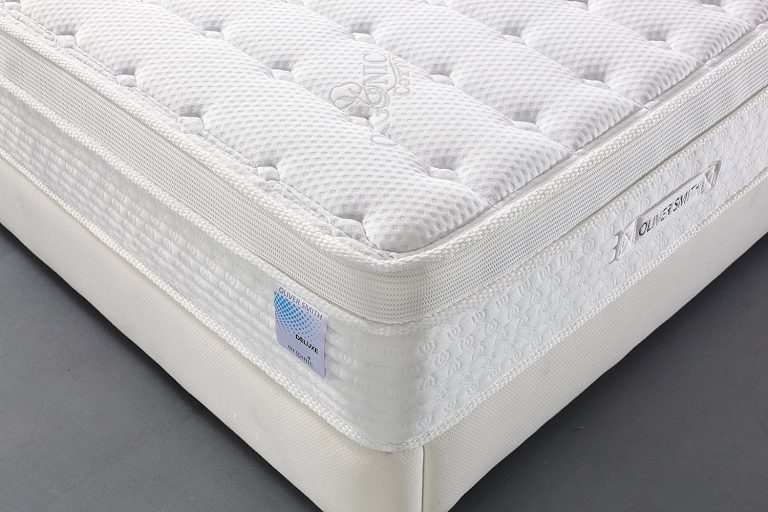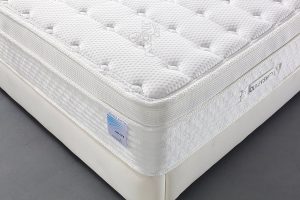 Quite unique from others, this mattress has a plush euro pillow top design that is responsible for its deluxe feeling. This top features certified foam construction and has a soft feeling minus that stuck feeling that memory foam causes.
This layer also creates a good cradling effect that might help in relieving pressure points and tension around the muscles.
The base of the Oliver Smith mattress is a 4-inch individually-pocketed spring system. This system offers continuous support that is necessary to offer the backbone its natural alignment.
Worth mentioning, this mattress might have notable heat retention especially during the warm months given its euro top design. The innerspring base, however, helps in keeping temperatures at a minimum.
Pros
It's super comfortable
Has a great design
Has excellent pain-relieving attributes
Cons
Has a strong chemical smell that requires some days of aeration to dissipate
Dreamfoam Bedding Arctic Dreams
Memory foam has the upper hand in terms of comfort and support. While this material isn't the best especially for people who sleep hot, gel infusion technology is now a game changer.
Among other highly recommendable gel mattresses is the Dreamfoam Bedding Arctic Dreams. This is a 10-inch 2-layer mattress featuring a 2.5-inch gel-infused quick response Energex memory foam top layer.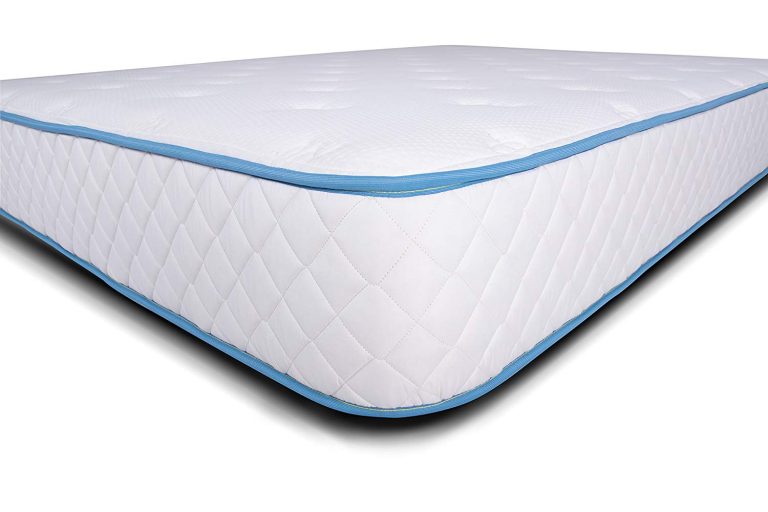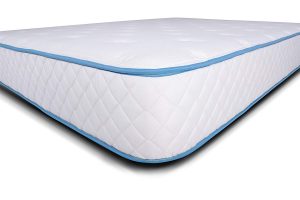 This memory foam layer is responsible for cuddling your kid's body for even alignment of the spine and back muscles.
In addition, the gel in this layer helps in regulating the temperatures to allow your kid to get into a deep sleep that is ideal for the restorative processes.
Just below the comfort layer is a 7.5-inch convoluted high-density foam that offers an even sleeping surface. It also boosts the mattress' durability.
Speaking of durability, the Dreamfoam Arctic Dreams comes with a 10-year warranty. Moreover, it has been Certipur-us certified for quality materials and safety.
Pros
Has easy setup
It's comfortable
Made right here in the USA
Both soft and supportive
Cons
A few complaints about premature sagging
King Koil Luxury Raised Air Mattress
I wouldn't recommend an air mattress if you want a durable mattress that will last your kids close to a decade.
However, it makes a really good choice for families that move a lot. You know how bulky and cumbersome mattresses can be, right?
The good thing with air mattresses is that you only need to deflate it when moving and thereby save a lot of space. These mattresses also offer a good option for homes with fewer sleeping areas.
Our best recommendation here is the King Koil.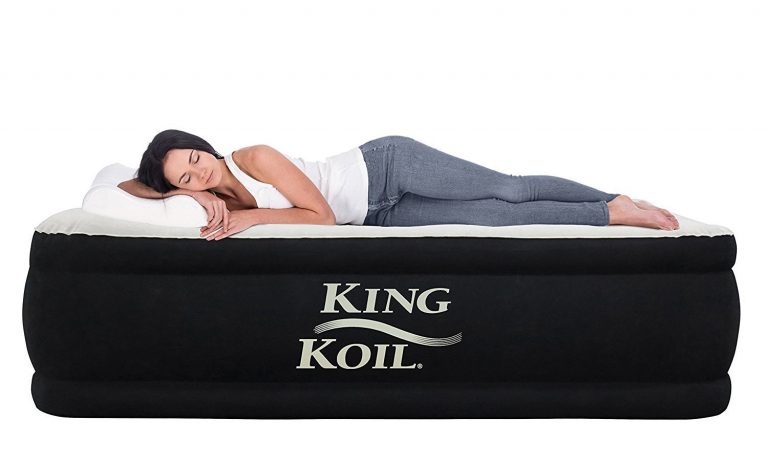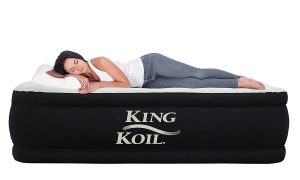 One thing that makes it unique is its thick waterproof quilt top.
This is a thick waterproof comfort section that offers your child a firm feeling for a good sleeping posture. The King Koil also has pillar beam construction design that offers targeted support for optimum comfort  and relaxation.
The best part, however, is that this mattress comes with a built-in pump. This eliminates the process of inflating the bed manually. It also means that you won't need to purchase a pump separately.
The only issue with this mattress is that it might not be able to withstand a lot of abuse from your kids especially if they'll be using daily.
Pros
It's very affordable
Comes with a built-in pump
Easy to inflate and deflate
Very comfortable
Cons
Conclusion
Buying a mattress for your kids is one of those parental duties that you'll have to carry out as your children grow.
The overall quality and durability of the mattress will determine how soon you'll be buying another mattress.
However, remember that buying a mattress especially for kids is about getting a mattress that they'll love to sleep on. It should be both comfortable and supportive to promote a deep and undisturbed sleep each night.
If you'll be buying the mattress from a store near you, the best idea would be to bring along your kids and let them test the mattresses themselves.
If you are shopping online, then remember to read what other parents and guardians have to say about their kids' experiences with your target mattress.