The internet is choking with the best adjustable bed frames. Unfortunately, there is very little info about the best mattresses for adjustable beds.
You'll need one of these mattresses if you wish to buy the frame and the mattress separately. This may be due to a tight budget or if you prefer a different type of mattress other than what the bed comes with.
In that case, let's take you through the best adjustable mattresses for use on your recliner base.
How to Buy the Best Adjustable Mattress
Get a Mattress that is designed for an adjustable bed
One thing that most people don't realize is that there are specific types of mattresses for use on adjustable bases.
Mattresses are generally expensive. Therefore, we all expect value for our money in terms of durability and usage from them.
However, remember that an adjustable bed frame involves regular flexing and bending. This means that a conventional mattress might break down much more quickly on these bases.
That being the case, you'll want to go for a mattress has been engineered to withstand motion and regular flexes.
It should also be able to adapt to the recliner's elevations while still maintaining its support, comfort, and durability.
Usually, the manufacturer will indicate that the mattress is usable on adjustable beds either on the website or in the warranty details.
Understand the mattress type
Similar to regular mattresses, adjustable mattresses come in different types. They also perform differently depending on the material and general construction.
Here is a glimpse of how different mattresses perform
Memory foam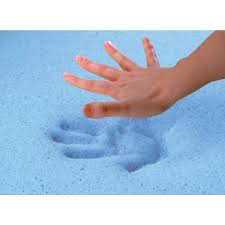 Memory foam has a reputation as being the most comfortable in the industry. These mattresses tick a lot of boxes in terms of conformability, support, pain relief, and pressure point relief.
They also perform excellently with regard to motion isolation and are, therefore, an ideal choice for couples.
Notably, memory foam mattresses also contour to a recliner's beds flexes much better than most of its competitors.
Latex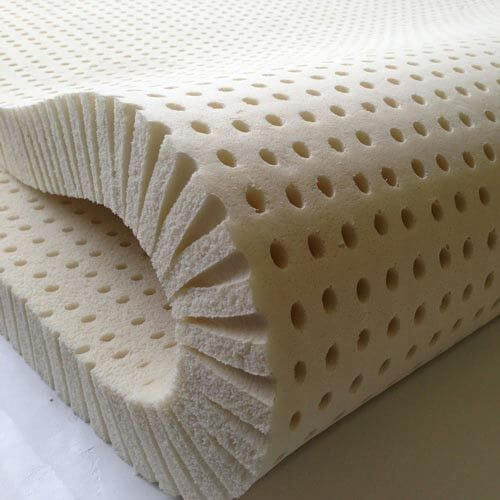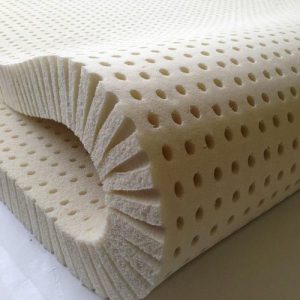 While these mattresses are 100% foam, they feel like a blend of innerspring and memory foam. Latex mattresses have a natural springiness that eliminates the sinking feeling that memory foam creates.
They also tend to offer a little bit of bounce that is completely absent in memory foam mattresses. Even better, latex is hypoallergenic and might help in keeping dust mites, molds, and other allergens at bay.
Similar to memory foam, latex also tends to adapt to recliner frames quite well. However, thicker latex mattresses are notably overly rigid. Thus, you might want to consider a slightly thinner model to allow excellent conformability.
Pure latex mattresses can be super expensive too. So, be ready to spend a little bit more if you prefer an all-green mattress.
Innerspring mattresses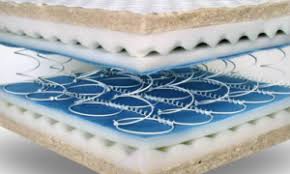 These mattresses are the most common and the cheapest too. They make the best picks for homeowners on a shoestring budget.
Unfortunately, their affordability compromises flexibility on adjustable beds. These mattresses feature stiff coils that don't contour well on an adjustable bed. However, the latest models perform a little bit better than standard coil mattresses.
Airbeds
Airbeds outdo all other beds in terms offering you custom firmness. The freedom to inflate or deflate the mattress means that you can adjust your bed's firmness level to your liking each night.
The only issue is that they don't flex well on an adjustable frame. Most of these beds tend to get too rigid thereby affecting flexibility. This affects support and comfort.
If you have to get an airbed, then we recommend that you get a multiple-chamber model. These tend to offer a little bit of flexibility.
Thickness
Yes, thickness matters a great deal in adjustable bed mattresses. While thicker models make the best mattresses for back pain, do know that they have minimal flexibility. Flexibility is the keyword when getting a good mattress for an adjustable bed.
If you are eyeing a memory foam mattress, a model in the 10-12-inch ballpark is more recommendable. For latex and innerspring mattresses, 6''-8'' models tend to perform the best.
Best Adjustable Mattresses Reviews
Amerisleep Liberty AS3 Mattress
Touted as one of the best mattresses for adjustable beds around the internet, the Amerisleep Liberty AS3 boasts an unbeatable 900-pound weight capacity.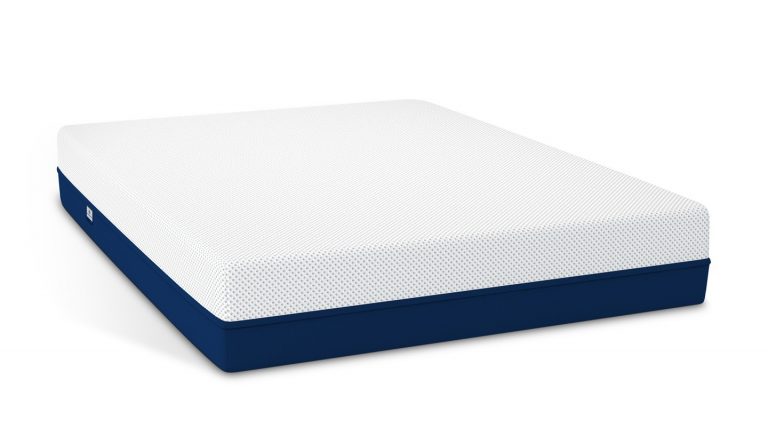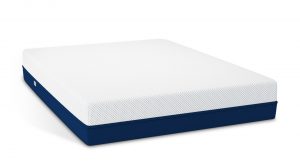 This weight capacity makes it a great choice for a heavy couple. It also makes it one of the most durable adjustable mattresses on the market.
The AS3 Liberty is a memory foam mattress. Its support layer, however, features Amerisleep's Bio-core foam that has been infused with plant materials to minimize chemical usage in the mattress.
This construction design makes it a go-to choice for people who want an eco-friendly mattress. Uniquely, this mattress comes with near-zero off-gassing issues.
The Amerisleep AS3 has a medium density. Thus, it tends to support virtually any sleeping posture. You could, however, get it in firm, medium-firm, soft, or medium-soft alternatives.
Among other things, its previous buyers appreciate its excellent breathability. This is courtesy of its high-performance Celliant cover and Amerisleep's Bio-pur comfort layer that features advanced open-cell structure.
Pros
Sleeps cool
Has superb support
Incredible weight capacity (900lbs)
100-night trial period and free returns make it a risk-free investment
Cons
Quite pricey
Lacks enough edge support
Saatva Zenhaven Latex Mattress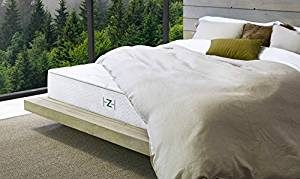 Pure latex mattresses are generally expensive. They get even costlier when they are engineered for use on adjustable bases.
However, you could still get an affordable option as Saatva proves with the Zenhaven Zenhaven mattress.
Perhaps what you'll like most about this 10-inch mattress are its construction materials. This mattress features Talalay latex, organic cotton, and wool. This means that it has fewer chemicals compared to most memory foam mattresses.
Notably, Talalay latex is less stiff than Dunlop latex. Therefore, you should expect a good degree of comfort and support.
What makes it quite irresistible is that it offers 2 firmness options in one mattress; gentle firm and luxury plush. The former will suit heavy people and those who like sleeping on hard surfaces. The latter will be a good bet for lightweight sleepers who snooze on their side, stomach, or back.
Pros
Offers 2 firmness levels in one mattress
Uses natural latex hence have fewer chemicals
Adjust firmness by flipping the mattress
120-day trial period
Cons
On the pricey side
Lacks the conformability of memory foam
DynastyMattress HD Cool Breeze Memory Foam Mattress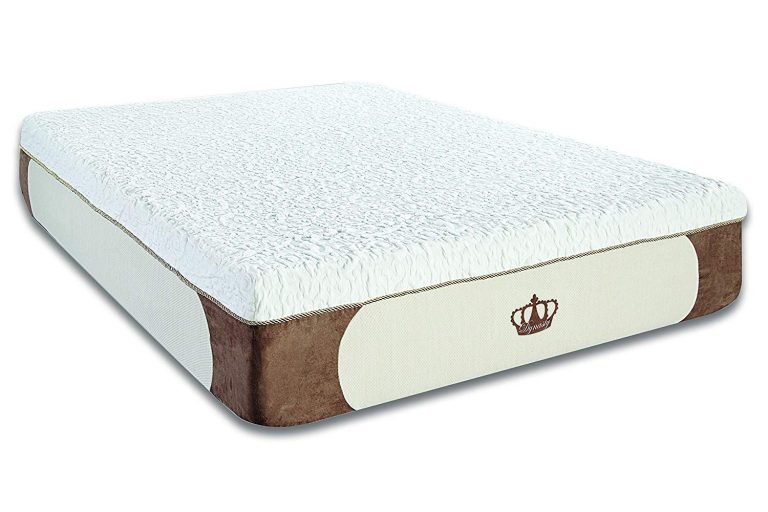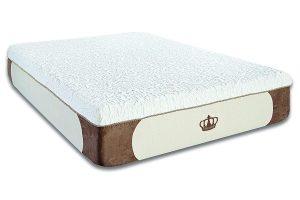 The 30-year limited warranty that the Dynasty HD comes with speaks volumes about how serious this manufacturer takes your sleep.
Besides its impressive aesthetics, the Dynasty HD is highly flexible for use on an adjustable bed frame and equally supportive.
This mattress has 4 layers that make up its 12-inch height. The comfort layer is a 3-inch medium-firm foam that offers a good amount of contouring to your body.
The unique bit of this layer is its gel-infusion technology. These gel beads work by drawing heat from you thereby creating a cool sleeping surface.
Right after the gel layer are two 2-inch layers with Art Cool technology. These layers offer you a smooth transition to the 5-inch high-density support base beneath.
Worth mentioning is that this mattress is slightly on the firm side. On one hand, it might make a superb choice for people who sleep on their back. On the other hand, most side and stomach sleepers might find it a little bit uncomfortable.
Other benefits that come with it include a 120-day trial period and 2  free pillows.
Pros
Has very low chemical smell after unpacking
Sleeps cool
Comes with 2 free pillows
High-density design means minimal risk of premature sagging
Cons
You might find it way too firm
My Green Natural Escape Mattress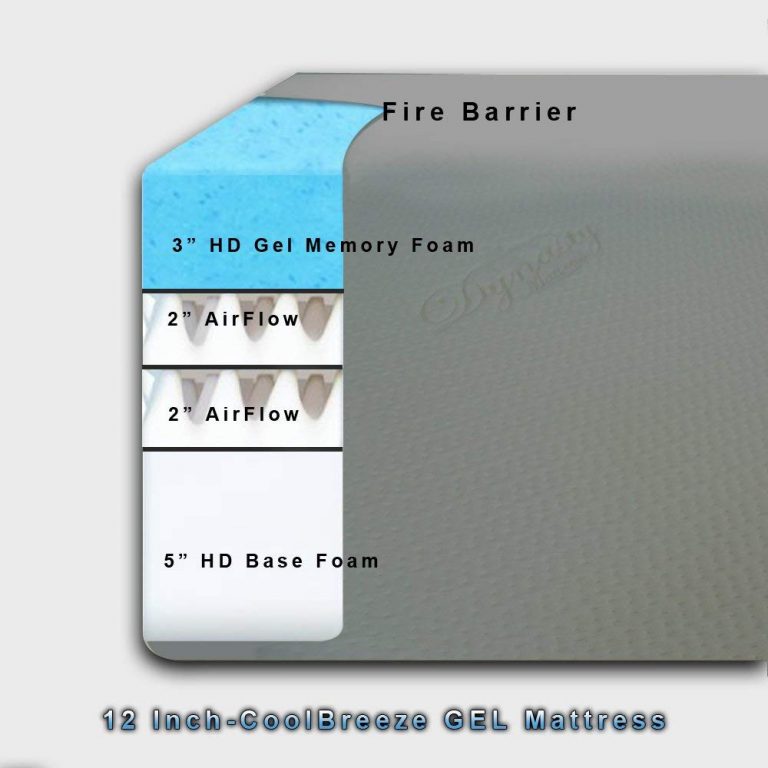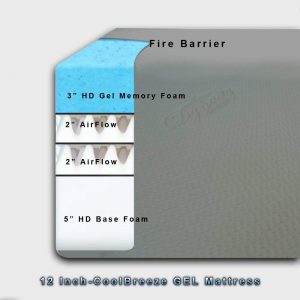 My Green mattress offers you a natural escape from all the chemical-laden memory foam options in the market.
This is a wholly organic hybrid mattress. Its very top layer is a GOTS certified organic wool quilted cover. This cover is responsible for offering you the initial comfort besides minimizing heat retention.
The comfort layer consists of all-natural American Eco wool that boosts the comfort level. It also keeps you off the stiffness of the 100% Dunlop latex beneath.
Unlike the Talalay latex that the Zenhaven above uses, Dunlop uses fewer chemicals. Therefore, this bed offers a much eco-friendlier bed solution for you and your family.
The support layer of My Green mattress is a top-level 3-zone coil spring system. This system gives you some sort of bounce that you won't find in most all-foam mattresses. It is also responsible for the medium-firm feel that this mattress offers.
Pros
Not full of chemicals
Boosts pain and pressure point relief
Medium-firm density accommodates different sleeping styles
Cons
Some find it a little bit firmer
Classic Brands Cool Gel Ultimate 14-Inch Mattress
Classic Brands (a Chinese manufacturer) gets a lot of recommendations for its top-of-the-class yet affordable mattresses.
If you are looking for an affordable and reliable cool-sleeping mattress, this brand gives you the Cool Gel Ultimate.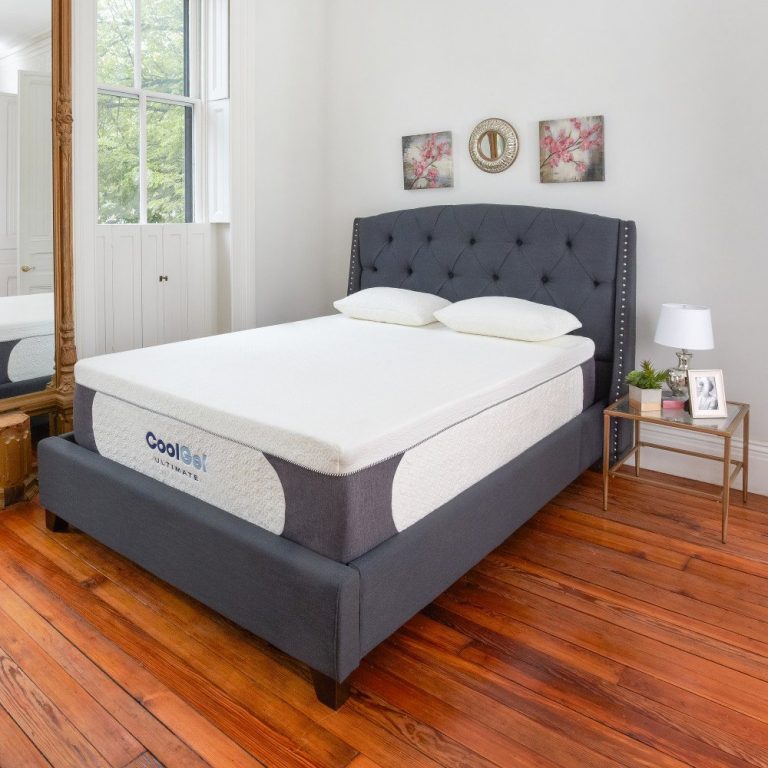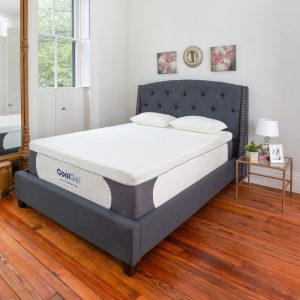 This is a 14-inch model with a medium-plush feel. It comes in Twin, Twin XL, Queen, King, and California King Sizes to meet the needs of a wider market.
The Cool Gel Ultimate features a 4-layer construction design. It has a 2-inch gel layer at the top that conforms to your body shape and curves for excellent relaxation. It also holds your spine in its natural position to minimize the issues of back and lower back pains.
Most buyers confirm that this mattress does not suffer from heat retention. As a certipur-us certified model, this mattress also has very low emissions. It is also naturally hypoallergenic and might keep you off dust mites, mold, bacteria, and allergens.
Without forgetting, you also get 2 free pillows with your purchase and a 25-year warranty.
The only drawback with this mattress is that it tends to get softer with time. Well, this might not be much of an issue for people who like a soft bed. But it might be bothersome to heavy side and stomach sleepers.
Pros
Helps in relieving back pains
Comfortable
Has low emissions that dissipate fast
Comes with 2 free pillows
Cons
No mention of a trial period
Some find it soft
The Novosbed
Our last recommendation here has been dubbed 'the most affordable luxury mattress in the world.' While comfort in mattresses is subjective, most reports from previous buyers seem to affirm this claim. See the reviews here.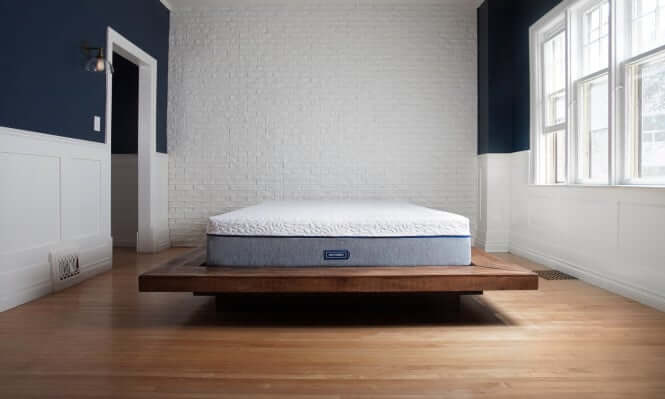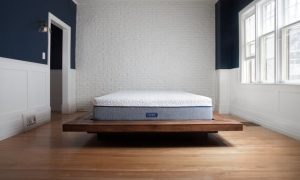 The Novosbed is an 11-inch thick mattress featuring a premium design at an unbelievable price tag. Its exterior features the same textile grade that manufacturers use on high-end furniture for design and durability.
This mattress is available in 3 density levels; soft, medium, and firm. What's unique about it is that you can easily adjust the firmness level to suit your preference.
Do you fear that you'll find it either too firm or too soft? The good news is that you can easily unzip the cover and add a firmness readjustment kit that you can request for after 30 days.
On the same note, the removable cover is a huge bonus in terms of your bed's hygiene.
The Novosbed comes with a 120-night trial period, 60-day satisfaction or full refund guarantee, and a 15-year warranty.
Pros
Sleeps cool
Adjustable firmness level makes it versatile
Has incredible motion isolation
60-day satisfaction or full refund guarantee eliminates all fear
Cons
Conclusion
The main advantage that you get with buying an adjustable mattress separately from the bed frame is the freedom of getting a mattress that best meets your needs.
At sleepify.co, we advise you to pay more attention to the mattress when purchasing an adjustable bed. Always remember that a good mattress might mask the drawbacks of a not-so-good recliner. On the other hand, not even the best adjustable bed will make an uncomfortable mattress feel great. Period.
Of most importance is to get a flexible mattress that has been crafted for an adjustable bed. The best models here will cost you a pretty penny. But they also reign supreme in terms of support, comfort, and durability.
What's your view of our choice of the best adjustable mattresses? Do you have any experience with any of these models? Do you have a question about any of the above or any other mattress on the market? Feel free to post it in the comments below.